The show will go on at Imagine RIT
80 percent of the more than 400 exhibits will be inside 25 buildings on the RIT campus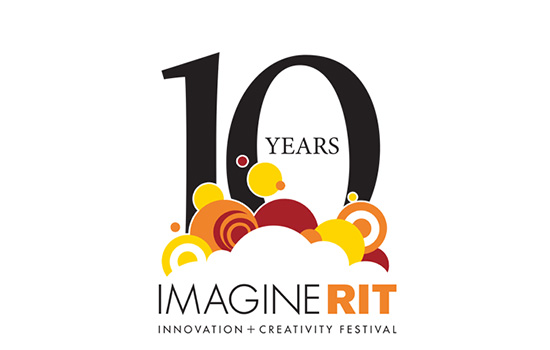 While organizers did decide to move the 10 a.m. opening ceremonies into Ingle Auditorium, forecasted rain won't affect much else about tomorrow's Imagine RIT: Innovation and Creativity Festival.
The festival will go, rain or shine, from 10 a.m. to 5 p.m.
If Imagine RIT is on your calendar, here's some tips to help you make the most of the day:
You can get the latest news—including weather and exhibit updates—by texting "imaginerit" to 888777 to opt-in and receive updates.
It's a big campus, but more than 80 percent of the nearly 400 exhibits are inside.
Many of the 25 buildings housing exhibits are connected or can be reached without walking any great distances outdoors.
Volunteers will be driving covered golf carts around the perimeter of the festival to assist visitors. The stops will be identified with a large yellow balloon.
Plan your day by visiting the Imagine RIT website to see the full list of exhibits and activities.