Speakers discuss digital culture
Talks about Disney animation, Internet activism and drone security April 14, 22 and 28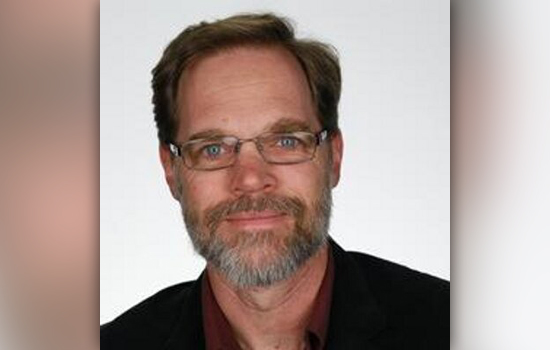 Three speakers will discuss the importance of digital culture this April as part of the MAGIC Speaker Series. RIT's MAGIC Center hosts the free speaker series throughout the academic year to spark a dialogue about the changing digital world and its impacts across campus.
Disney's Paul Hildebrandt will give the next talk from 1 to 2 p.m. today, April 14, in Student Innovation Hall.
His talk, "Inside the Hat," will explore the production process at Walt Disney Animations Studios and how technology, especially Python, comes into play. The senior engineer for Walt Disney Animation Studios has contributed to the Oscar-wining box office hit Frozen, Wreck-It Ralph, Tangled and other animated films.
Author Molly Sauter will speak from 1 to 2 p.m. April 22 in Student Innovation Hall.
Her talk, "Where is the Digital Street?" will explore the potential of the Internet as a zone for disruptive activism and the laws and social forces chilling the development of innovative political activism online. Sauter is a doctoral student at McGill University and an affiliate researcher at the Center for Civic Media at the MIT Media Lab and the Berkman Center for Internet and Society at Harvard University. Her book, The Coming Swarm, will be available for sale and for signing following her talk.
Professor and author Sarah Kreps will speak from 3 to 4 p.m. April 28 in Student Innovation Hall.
Her talk, "The Promise and Perils of Drone Proliferation," will present her research related to the spread of the unmanned technologies commonly known as drones. She will demonstrate the technology by way of illustrating the promise and perils of drones. Kreps is an associate professor of government at Cornell University and co-director of the Cornell Law School International Law-International Relations Colloquium.
Past speakers include author David Zweig and RIT computer science alumna Anna Sweet, who serves as key strategist and driver of third-party distribution on the popular VALVE Steam platform.
RIT's Center for Media, Arts, Games, Interaction and Creativity (MAGIC) focuses on digital media, providing all students, faculty and staff with a space for research and production.
For more information, go to magic.rit.edu/speakers and RSVP on the MAGIC Facebook page.