Special broadcast of 'Ask Munson' on April 8 — RIT Rallies: The COVID-19 Response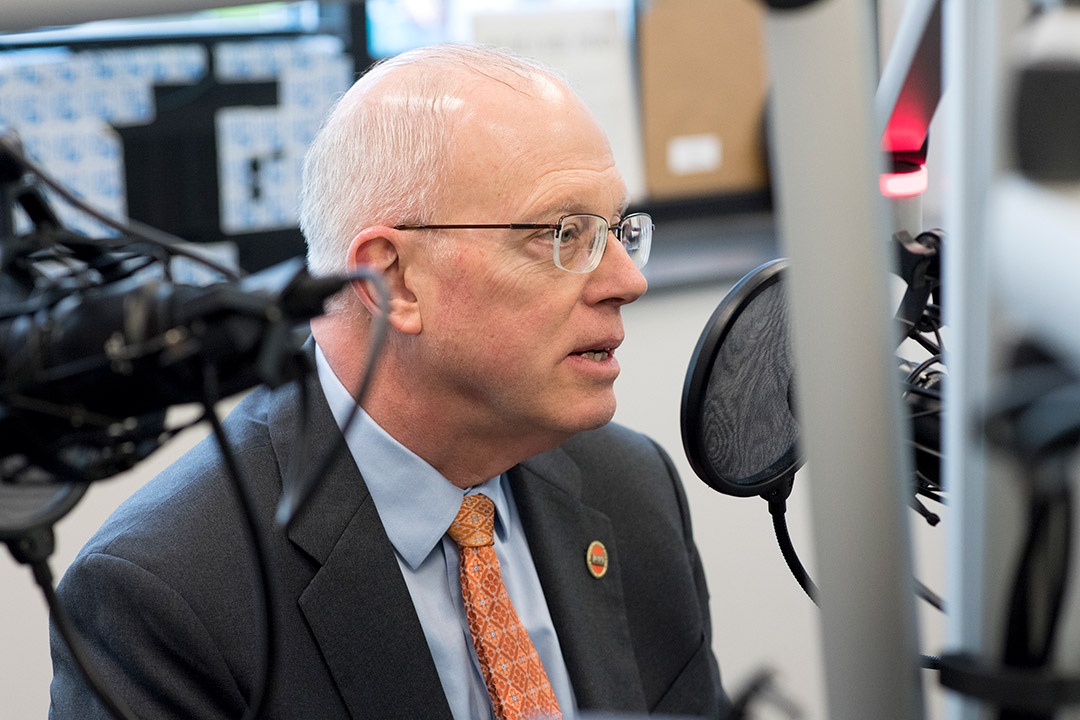 A. Sue Weisler
WITR-FM (89.7) presents a special broadcast of Ask Munson: "RIT Rallies: The COVID-19 Response" at 3 p.m. Wednesday. To ask a question, tweet using #askmunson or submit through the WITR website form.
President David Munson will discuss the state of the university during this global pandemic. The president will address a variety of topics:
Health and safety concerns
Academic continuity
Grading policies
Credits and refunds for housing and dining
Commencement ceremonies
The president will also address what is happening behind the scenes as it relates to planning for summer semester and the ability to return to in-person classes in the fall.