January 10, 2011
by Paul Stella
Sponsored Research Services awards seed funding to five RIT faculty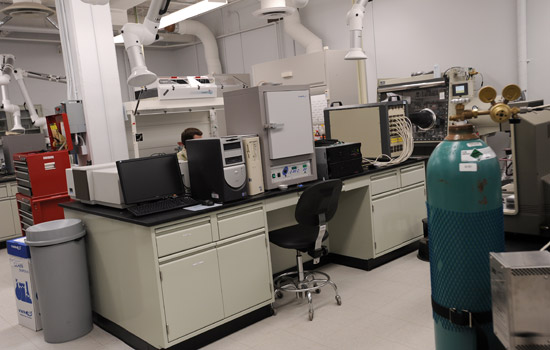 RIT's Sponsored Research Services is extending a helping hand to some of the university's newer researchers. Five principal investigators have been awarded $5,000 each in seed funding to aid in their explorations.
The recipients and their winning proposals are as follows:
* Christiaan Richter, assistant professor of chemical engineering, titanate nanotubes for rapid charge automotive batteries
* Deidre Schlehofer, American Sign Language and interpreting education lecturer, perceptions of health practices for deaf and hard-of-hearing female college students at NTID/RIT
* Jinwei Gu, assistant professor of color science, material categorization with discriminative lighting
* Lauren Hall Lilly, assistant professor of political science, the political role of the family
* Cecilia Ovesdotter Alm, visiting assistant professor of English, tackling mental wellness through computational natural language modeling
The awards resulted from participation in the annual Grant Writers' Boot Camp, which provides insights into the fundamentals of securing external research funding. Each of the nearly two dozen participants at last November's workshops came prepared with a proposal eligible for seed funding.
"This year's group of awardees reflects the diversity of scholarship and research at RIT, as well as the interdisciplinary nature of research today," states David Bond, director of Sponsored Research Services. "Each award recipient is poised to make exciting contributions to their chosen fields."
Topics