Steven Galbraith Named Curator of RIT's Cary Graphic Arts Collection
The collection is a renowned resource for printing and graphic communication history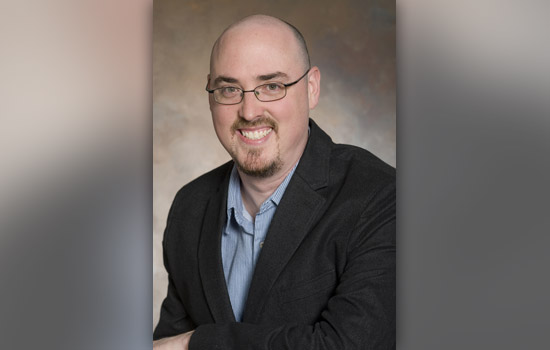 Steven Galbraith has been named curator of the Melbert B. Cary Jr. Graphic Arts Collection, located in The Wallace Center at Rochester Institute of Technology.
Galbraith comes to RIT from the Folger Shakespeare Library in Washington, D.C., where he served as the Andrew W. Mellon Curator of Books. Besides his expertise in rare books, exhibitions and outreach, Galbraith also brings experience from academia, having served as visiting professor and curator of Early Modern Books and Manuscripts at Ohio State University and reference librarian at the University of Maine.
"The Cary Graphic Arts Collection is an extraordinary library documenting the history of graphic communication," Galbraith says. "The collections related to the history of printing and type design are exceptional. There are a great many research projects waiting to be discovered here, as well as a great deal of creative inspiration."
Galbraith graduated with a Ph.D. in English literature from Ohio State University, an M.A. in English literature from the University of Maine, an M.L.S. in the School of Information and Library Science and a B.A. in English literature from the State University of New York at Buffalo.
Galbraith lives in Brighton and his hobbies include writing music and playing guitar, mandolin and bagpipes.
The Melbert B. Cary Jr. Graphic Arts Collection at RIT is a renowned resource for those studying printing and graphic communications history, bookbinding, typography, papermaking, calligraphy and graphic design.
##