Storyteller Chimamanda Adichie Moves African Literature to a World Stage
Award-winning author visits RIT April 4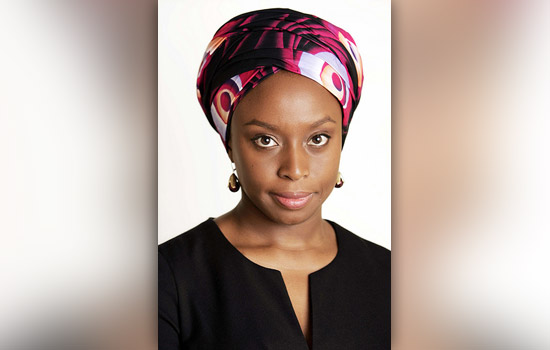 Award-winning storyteller and author Chimamanda Ngozi Adichie will visit Rochester Institute of Technology on April 4 as part of the Caroline Werner Gannett Project's "Visionaries in Motion IV" speaker series.
Adichie's presentation "Shifting Spaces: Identity, Literature and the Emergence of Stories" will explore the ideas of identity and literature and how both have influenced her life as a fiction writer. The free public lecture will be held at 8 p.m. in Webb Auditorium in James E. Booth Hall.
"Adichie's writing displays what she calls a 'complicated affection' that is willing to criticize American culture, its forms of condescension and the way systems of power operate," says Mary Lynn Broe, Caroline Werner Gannett Professor and chair of the Gannett Project.
Born in Nigeria, Adichie grew up in the university town of Nsukka and moved to the United States to attend college. Among her degrees are a master's in creative writing from Johns Hopkins and a master's in African studies from Yale. She is also the recipient of the 2007 Orange Prize, a 2008 MacArthur Foundation Fellowship, the Commonwealth Writers' Prize and was featured in The New Yorker's "20 under 40" best fiction writers issue.
Adichie is the best-selling author of Half of a Yellow Sun, Purple Hibiscus and The Thing Around Your Neck. She is currently working on a new novel and frequently contributes to publications including Granta, The New Yorker and The Guardian.
Today, she divides her time between the United States and Nigeria, where she leads an African writers' workshop.
The Gannett Project's Visionaries in Motion series explores new connections across technologies, social sciences and humanities, increasing opportunities for interdisciplinary understanding and collaboration both on campus and in the Greater Rochester community. In 2009, the series was selected as City Newspaper's Critics' Pick for "Best Lecture Series in Rochester." All Gannett events are free and open to the public.