Student to Student: Internship experience
By Reid Kamhi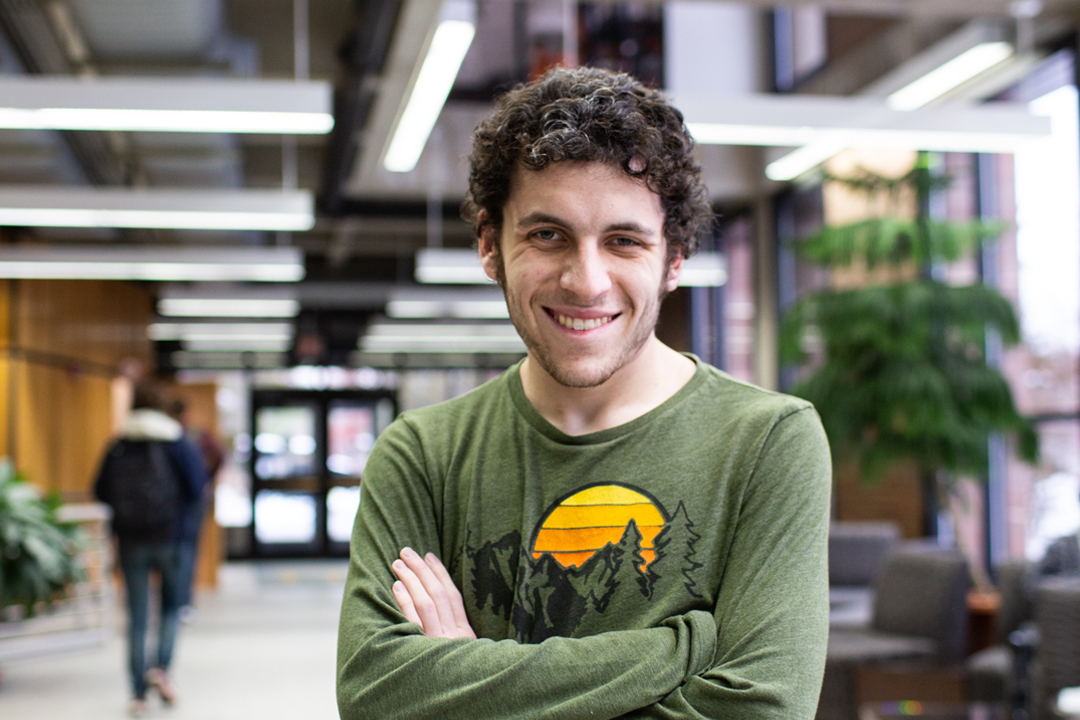 Jaime Huynh, RIT Student
My name is Reid Kamhi, and I'm a fourth-year student studying Computational Mathematics. I switched into this program from Computer Science to gain more valuable exposure to mathematics. I was confident this would open doors to many new career opportunities.
My greatest passion is in software development, and I've been able to continue with this while also being able to learn about new career opportunities, like I mentioned. I've had two internships in the software field, and I'm also pursuing a minor in Computer Science to add even more areas of expertise and project experience to my resume.
What are some tips you would share with other students?
Getting internship offers was not an easy feat. It took many hours of improving my resume and cover letters, applying to position after position, and preparing for interviews and coding challenges. I used a variety of job search sites, mostly LinkedIn, Handshake, Glassdoor, and Indeed, to find openings.
If I could provide any tips, it would be to network as much as you can. Talk to friends who have had internships. Talk to new lecturers and adjunct instructors and learn about their experiences. That's how you get your foot in the door. I didn't do enough of that for either internship search, and as a result, I was seen as just some random applicant among many.
Can you share your internship experience?
At my first internship, which took place at the Syracuse Research Corporation, I used Python to design graphical user interfaces for two programs which test the functionality of the micro-controller unit inside one of their well-known systems. As SRC is a defense contractor, this system will be put to use on the battlefield, making a difference and saving lives. Coming to that realization was a surreal experience!
Last summer, I was a software test engineer for Vertex, a tax software company near Philadelphia. While there, I used special software as well as Python and Selenium to write regression tests for the latest edition of the company's most well-known product. I also wrote unit tests for the program's data manager using Python. The software is used by companies all around the world to help calculate the taxes they owe within the various jurisdictions in which they are located, saving companies thousands of dollars every year.
Develop good relationships with your fellow interns, team members, and supervisors. It will improve team chemistry, which improves productivity and makes the work environment and experience a better one overall. It will allow you to network further, which is vital, like I mentioned. When it comes to your supervisors, a good connection could lead to letters of recommendation or possibly full-time work with the company after you graduate, so it's important to make the most of your interactions with them.
I've been very involved within the College of Science. I'm in my third semester as a Calculus Teaching Assistant, where I help students during the group work period of classes, known as the "workshop." I've volunteered at outreach events with the Women in Science group, and this has allowed me to be part of the ongoing effort to diversify the science community of the future, which I'm very passionate about. I've also spoken to prospective students and their families at campus-wide open houses about my experiences as a math major. Being in this position gives me an opportunity to help potential future students and their families become more familiar with what RIT, the College of Science, and the math department have to offer. I always hope to excite them about what they can get out of RIT, as well as ease any concerns they may have.
Through all three of these positions, I have developed connections with other students and faculty, and this can lead to valuable networking and even more opportunities beyond these. I'm fortunate to be part of a very welcoming place in the College of Science!
Topics