Student wins American Mathematical Society scholarship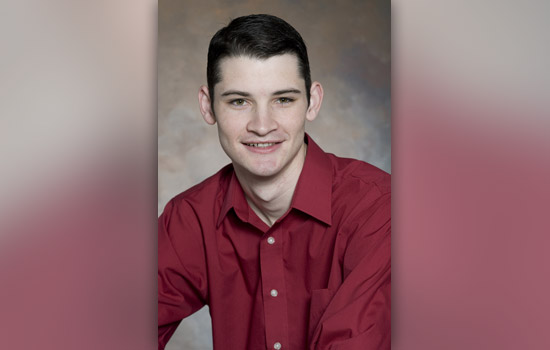 James "Jamie" Wratten Jr. was recently awarded a scholarship from the American Mathematical Society. He received $3,000 as a Trjitzinsky (terr-JIN-skee) Scholarship winner.
Wratten is a senior majoring in applied mathematics at Rochester Institute of Technology's School of Mathematical Sciences. He is the son of Maureen and James Wratten Sr. of Waterville, Oneida County.
"The award means a lot to me," Wratten says. "Math has definitely been a passion of mine for some time. But I have to recognize the numerous people who have helped me out—not the least of which are my parents. Also, Dr. Anurag Agarwal at RIT has really helped me to think about things in a much better way. The award is just as much a testament to those people as it is to the work that I have put in."
Wratten has worked as a teaching assistant and tutor since the first quarter of his freshman year at RIT. He won a spot in the National Science Foundation-funded Research Experiences for Undergraduates program and spent a summer studying gene drive systems at Texas A&M University.
Last spring, he studied in Hungary as part of the Budapest Semesters in Mathematics programs. Through his own connections, Wratten has taught mathematics at two orphanage schools in India during the last two summers.
He plans to pursue his doctorate in mathematics.
"I always have enjoyed teaching for a number of reasons, but probably the biggest reason is the joy that I get from helping someone to understand something that they were really struggling with," Wratten says. "That really makes it enjoyable and it is also true that it enables me to really think about a topic on a deeper level."
Wratten's scholarship is made possible by a bequest from the estate of Waldemar, Barbara and Juliette Trjitzinsky. Waldemar was a mathematics professor at University of Illinois at Urbana-Champaign and a member of the American Astronomical Society for 46 years.
##