'Super' coach started with Tigers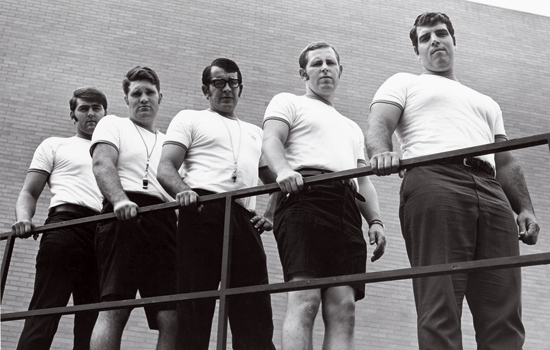 Former RIT football head coach Tom Coughlin won his second Super Bowl in four years Feb. 5, after his New York Giants defeated the New England Patriots.
Coughlin coached the RIT football team for four seasons, from 1970-1973, leading the Tigers to a 16-15-2 record in his first coaching gig.
He left RIT following the 1973 season to become the quarterbacks coach at his alma mater, Syracuse University.
Coughlin spent the next seven seasons with the Orange before heading to Boston College, the NFL as wide receivers coach, back to Boston College as head coach and then back to the NFL.
He signed with the New York Giants in 2004 to become the team's 17th head coach. Coughlin won his first Super Bowl as head coach in 2007 when the Giants beat the Patriots 17-14.
The RIT football program ended after the 1977 season but made national news before and after the Super Bowl as the place where Coughlin formed his coaching philosophy.
"When I see him on TV, he hasn't changed at all," former RIT Tiger Mark McCabe '75 (criminal justice) told The New York Times. McCabe played linebacker and defensive end for Coughlin.
"I'll bet if the Giants heard all the things he said and did to us, they'd think it sounded real familiar."