August 24, 2020
by Susan Murad
Surveillance testing to start Aug. 24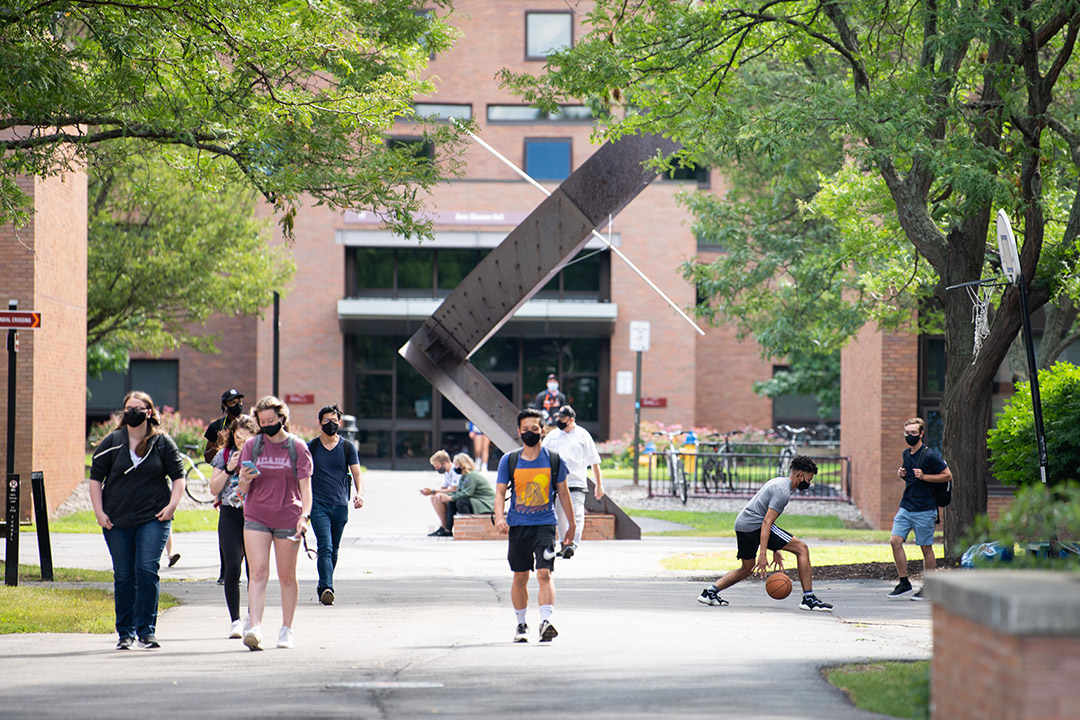 Keeping the RIT campus community safe from COVID-19 is crucial to keeping campus open.
Students and employees are using many ways to do this: being tested, completing the Daily Health Screen, wearing masks, washing hands, and watching physical distance.
The next step in efforts to identify possible areas of virus spread is the implementation of randomized testing.
Beginning the week of Aug. 24, RIT will be conducting randomized, self-administered surveillance testing that will continue throughout the fall semester. It is expected that students randomly chosen for testing will comply in order to maintain a safe and healthy campus. Instructions for completing a self-administered COVID-19 test are available from the Broad Institute.
If elected for surveillance testing, students will receive an email notification from tigertesting@rit.edu with instructions for completing a self-administered COVID-19 test. RIT will cover the cost of the test.
Receiving an email asking individuals to be tested does not mean that they are in danger of being a carrier of the virus. This is randomized testing to ensure the Tiger community remains a safe place to learn and grow.
This testing is not intended for those who are experiencing COVID-19 symptoms. Students experiencing symptoms should contact the Student Health Center via phone at 585-475-2255 or log into the RIT Wellness Portal to access the patient chat.
More information is available on the RIT Ready site or contact the RIT Service Center at 585-475-5000.