There's a Dog in the House: A Practical Guide for Creating Today's Dog Friendly Home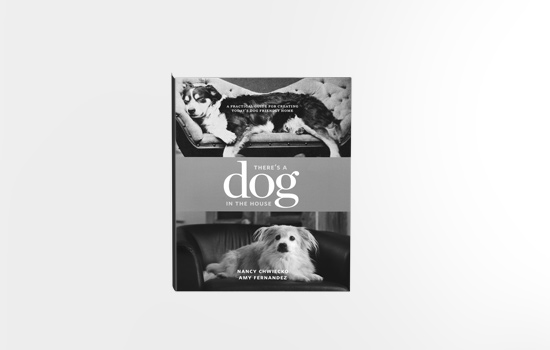 Authors: Nancy Chwiecko (College of Imaging Arts and Sciences) and Amy Fernandez
We love our dogs. Today they live in our homes, an arrangement that was considered extraordinary just 50 years ago. They sit on our couches, sleep on our beds, use our bathtubs and even dine at our tables. They also shed, track in mud and show no interest in the aesthetic or hygienic aspects of our homes.
There's a Dog in the House: A Practical Guide for Creating Today's Dog Friendly Home by Nancy Chwiecko, RIT professor of interior design, is a unique resource that addresses the dynamic and often neglected relationship between dogs and home design.
"From a cultural standpoint, treating your dog like a member of the family has become emblematic of enlightened, compassionate ownership," says Chwiecko.
This book examines the physical and psychological needs of dogs and how we can create the best environment for a safe, healthy and harmonious life with them.
The book is the creation of two dog lovers: one an experienced interior-design professional, the other a recognized dog expert. Chwiecko says the idea originated in 2004 while she was on sabbatical conducting research on how people live with their pets. Amy Fernandez, an award-winning author of dog books, became a project partner in 2008.
"This has unfortunately become a major cause of disruption in the loving dog/human bond," says Chwiecko. "Yet, prior to this book, the field of home design had not adequately responded to this significant design challenge."