Tiger Love: Ultramarathoners in it for the long haul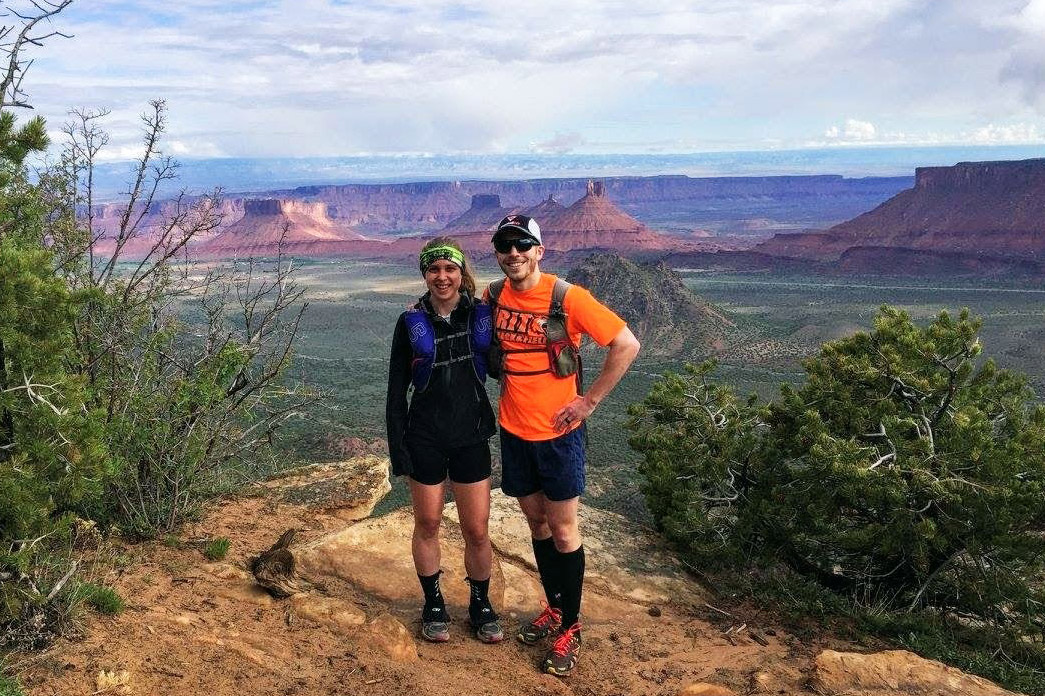 If the old saying, "couples who play together stay together" is true, Jon Podeszek and Danielle Furman Podeszek have it made.
The two are ultramarathoners who spend their free time training to run 50-plus-mile races.
"We haven't really found many other couples who do this," said Jon. "We are an anomaly in our group of friends who run these."
The two weren't ultramarathoners when they met as sophomores enrolled in a data analysis class. Danielle, who is from Coudersport, Pa., came to RIT to play basketball and study print media. Jon, a Rochester native and long-distance runner, was interested in engineering and wanted to run with a Division III sports program.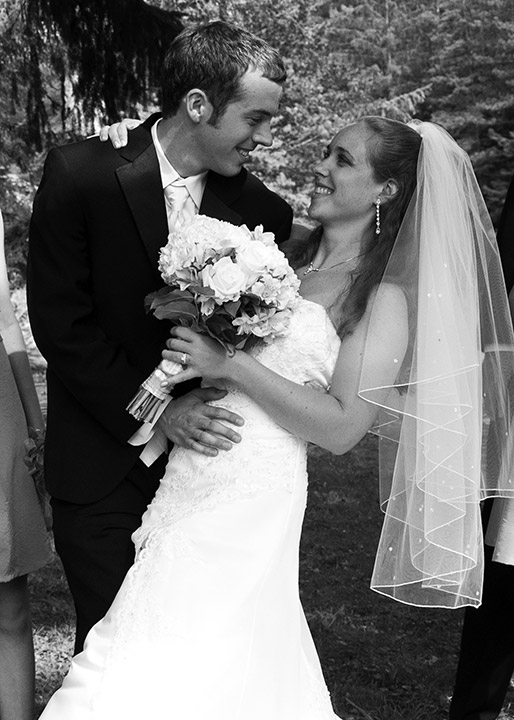 Danielle '11 (new media design) said the two sat next to each other in class and Jon '10 (mechanical engineering technology), '12 MS (manufacturing and mechanical systems integration) sent her a Facebook message asking her out.
They went on a couple of dates as sophomores, but the relationship fizzled out until the spring track season their junior year. Danielle also was on the track team as a javelin thrower.
They have been together ever since. Jon proposed in March 2011 during a trip to Las Vegas.
"It was during March Madness and I wanted to watch college basketball and he wanted to go see the fountains," Danielle said. "I was irritated he was rushing me away because I didn't know he was going to propose."
They were married in August 2012 and now live in Buffalo, N.Y.
About four years ago, Danielle, who owns her own graphic design business, and Jon, who is a product development engineer for Avox Systems, were introduced to running super long distances after they signed up to run a six-hour snowshoe race. They intended to run it slowly and take breaks, but as soon as the gun went off, the athletes shifted into competitive mode.
From there, they trained together and tried 50-mile races, 50-kilometer races and 100-kilometer races. Jon ran one 100-mile race, which took him 27 hours to complete. Danielle, who at the time was 15 weeks pregnant with their daughter, Natalie, ran 50 miles.
"You find things out about yourself that you didn't think you were capable of," Jon said about running for hours. "There's a huge high you get."
And they were introduced to an encouraging community of runners, Danielle said, similar to the community the two found at RIT.
"RIT is where we met. We both are really into sports, so we got to continue our athletics there and it helped us become successful in our careers," Danielle said. "RIT kind of did everything for us."
Topics