Tiger tees off — RIT alumnus is golf's biggest hitter
GOLF Channel televising 'ROC City Rumble' finals live on July 24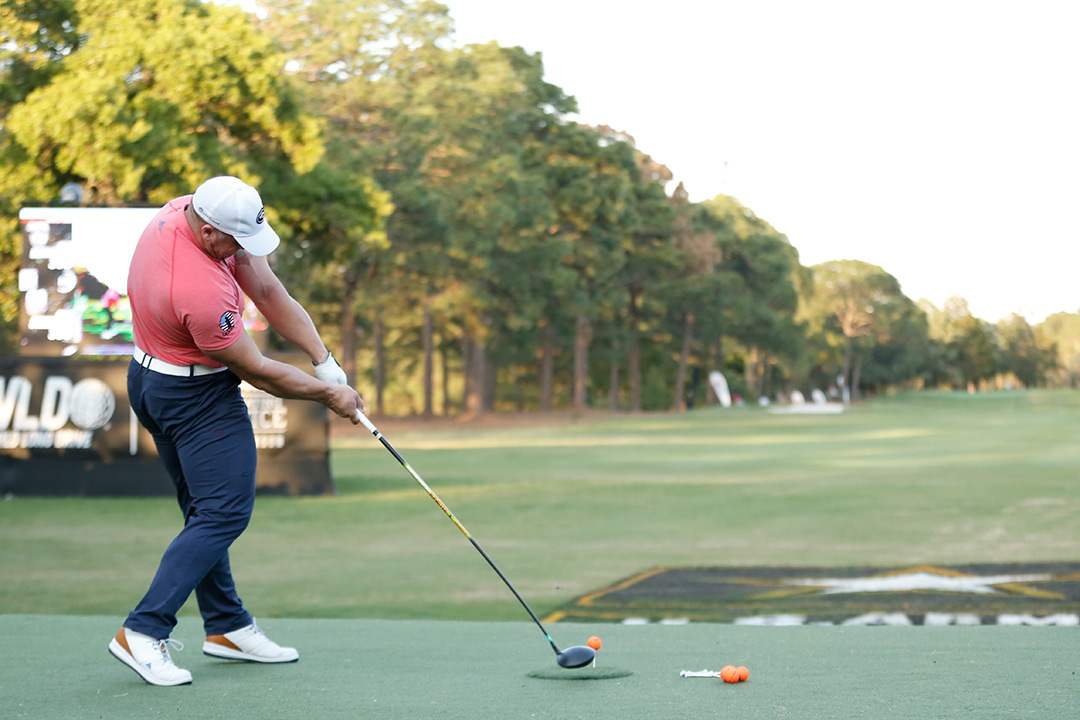 Cy Cyr – World Long Drive Association
RIT alumnus Ryan Steenberg '17 MFA (medical illustration) can drive a golf ball the length of nearly five football fields.
Steenberg, the No. 1-ranked long drive hitter in the world, will represent his hometown July 20 to 24 in the "ROC City Rumble,"  which is part of World Long Drive's 2019 Tour. World Long Drive brings together golf's longest hitters from around the world.
Cy Cyr – World Long Drive Association
Home Team Sports Park, 420 Ballantyne Road in Chili, will host the event, which culminates with the finals being televised live on GOLF Channel from 6 to 8 p.m. July 24. The event is free and open to the public.
Steenberg, of Webster, ascended to No. 1 nationally after his runner-up finish in the Atlantic City Boardwalk Bash in June. Earlier this season, Steenberg won the Exchange Celebrating Service competition in Fort Jackson, S.C.
 Steenberg's longest competitive drive was recorded in 2017 at 485 yards. By comparison, top drivers on the PGA tour hit the ball about 315 yards.
"Rochester is a hidden gem as a golf community, with fans that have consistently come out in droves to support professional golf championships in our backyard," said Steenberg. "It's been a dream of mine to bring a World Long Drive event to my home in Rochester. And I'm not only looking forward to the inaugural ROC City Rumble in July, but also toward making Rochester an annual Tour stop for World Long Drive in years to come."
In 2011, Steenberg attended the PGA annual trade show and participated in an indoor exhibition sponsored by Krank Golf. He won the exhibition, beating a couple of world-ranked players. In 2016, Steenberg placed as runner-up in the World Championships with a drive of 412 yards. That was the catalyst, he said, for a full year of golf appearances in 2017 with two golf circuits: World Long Drive and Long Drive World Series.
Topics