Tim Volkmann named director of RIT Athletics Communications
Veteran communicator will oversee promotion of Tiger sports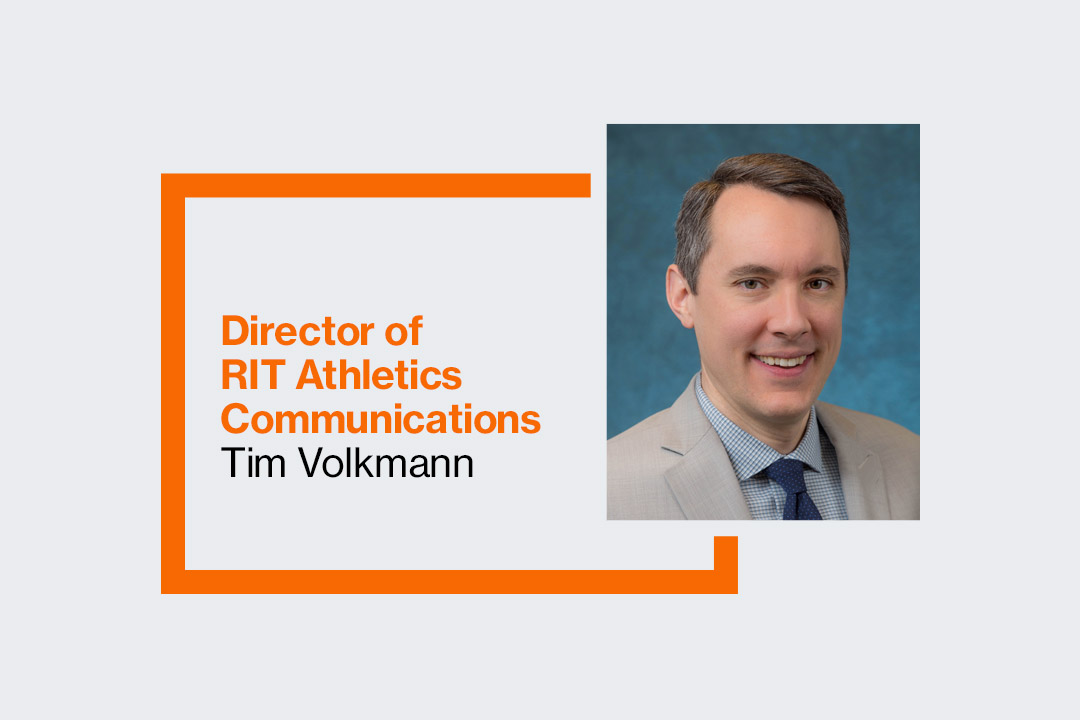 Tim Volkmann, a 22-year veteran of intercollegiate athletics, has been named director of RIT Athletics Communications.
Volkmann will be responsible for developing the promotional strategy for 24 Tiger sports, as well as administering the day-to-day operations of the Athletics Communications office. He will oversee all communication and public relation functions for a program that consistently competes for league titles and NCAA championships.
Volkmann has spent the past six years as the director of athletic communications and media relations at SUNY Geneseo. At Geneseo, Volkmann covered 20 teams and publicized several student-athlete national champions, All-Americans, and conference champions for the Knights. Prior to Geneseo, Volkmann worked in athletics promotion at the U.S. Military Academy at West Point, the University of Rhode Island, Springfield College and SUNY Oneonta. He has been involved with several NCAA and CoSIDA (College Sports Information Directors of America) panels and committees.
"More than ever, technology plays a major role in athletic communications and effectively telling the story of the student-athlete," said Volkmann. "There aren't many universities out there that offer as much support in that regard as RIT. I'm excited to join the department and look forward to telling what makes being a Tiger so unique."
Volkmann succeeds Joe Venniro, who is now associate commissioner of the Empire 8 Conference. Volkmann, a native of Fairport, earned his bachelor's degree from SUNY Cortland and a master's degree from Springfield College. His first day at RIT is Nov. 11.