Top RIT News stories and videos for 2017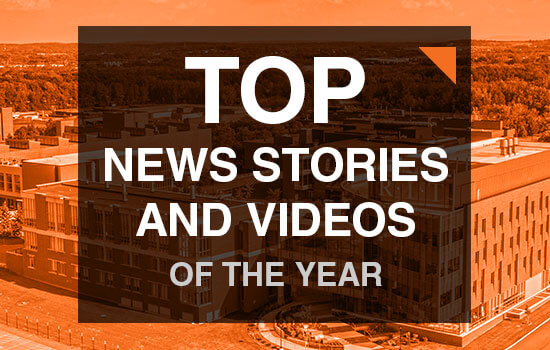 What a year! RIT had some great news to share in 2017. Among the top stories are the $50 million gift from Austin McChord and the announcement of David Munson as RIT's 10th president.
See 2017's top stories and videos below:
Stories:
1. Alumnus gives RIT $50 million to foster entrepreneurship and cybersecurity
2. David C. Munson Jr. named RIT's 10th president
3. RIT now among the top 100 universities in the nation
4. RIT Saunders College alumni pitch business on 'Shark Tank' Feb. 24
5. RIT alumnus named Forbes '30 Under 30'
6. Princeton Review names RIT among best colleges
7. RIT cited among "Best Colleges for Your Money" in new ranking
8. Nap map at RIT helps students find restful spots between classes
9. New RIT-inspired beer crafted by Three Heads Brewing to hit shelves Nov. 10
10. RIT officially launches MAGIC Spell Studios, aimed at convergence of digital media disciplines
Videos:
2. Introducing RIT's 10th President: David C. Munson Jr.