Top RIT Student Filmmakers Present Their Work to Rochester Community Nov. 6
Annual Honors Show includes a Student Academy Award finalist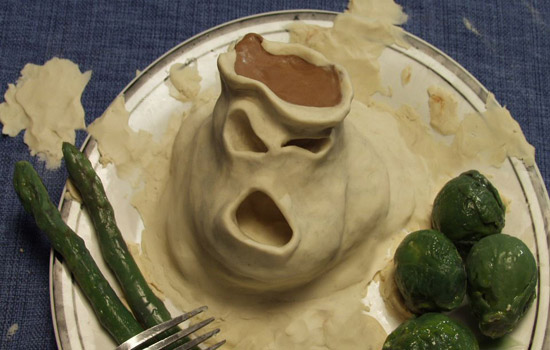 A boy's dislike of finishing his dinner and the ensuing battle among the Brussels sprouts, mashed potatoes and the boy's favorite cartoon character come to life on the big screen through the imagination and movie-making talents of up-and-coming filmmaker Adam Fisher.
Fisher's animated film, Mashed, was among this year's finalists in the Academy of Motion Picture Arts and Sciences' 37th annual Student Academy Awards competition. The local community will have the opportunity to see Fisher's film and those of other top student filmmakers from Rochester Institute of Technology.
RIT's School of Film and Animation presents its annual Honors Show from noon to 3 p.m. Nov. 6 at the Little Theatre, 240 East Ave.. Tickets are $6 general public, $5 for college students with ID. Admission for RIT students and faculty is free with ID.
The annual Honors Show will feature more than 20 films selected from hundreds of submissions. The student films represent various genres including animation, live action, narrative, documentary and experimental. Many of them are featured in national and international festivals.
Fisher graduated from RIT in May. He got the chance to meet Hollywood director Michael Moore earlier this year when the finalists for Region Three (New York state and Puerto Rico) of the Student Academy Awards were in New York City.
"It was great to meet Moore," says Fisher. "He gave me feedback on Mashed. He seemed to really like it and chuckled as he remembered some of the scenes. It made me feel good that I made him laugh."
Adds Jack Beck, professor in RIT's School of Film and Animation: "It is important for our community to embrace and celebrate the artistic achievements of our students. The filmmakers love the experience screening their work in a great theatre to an eager public audience. But moreover, the students are supporting the community with an additional opportunity to be entertained, educated and enlightened. To be sure, the program delivers on its own, and the experience is giving in both directions."