Tour the Milky Way with students from Frontiers of Science class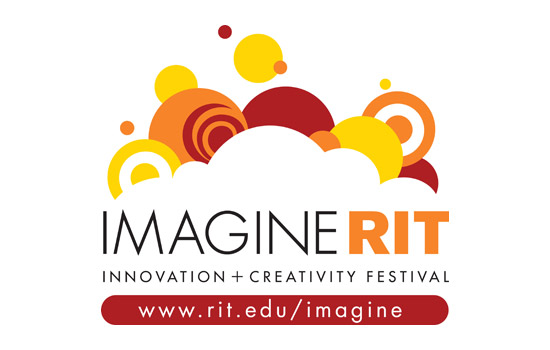 Students from Frontiers of Science II class invite Imagine RIT visitors to take a Space Adventure through the Milky Way Galaxy. Each trip will launch with an explanation of the Venus transit and details about the eight planets, the sun and Pluto. After the tour, the students will hand over the spaceship's motion controls to visitors to explore the galaxy for themselves.
Twelve students from seven majors and three colleges created the Space Adventure exhibit as part of Frontiers of Science II, taught by Jake Noel-Storr, assistant research professor and director of the Insight Lab in the Chester F. Carlson Center for Imaging Science in the College of Science.
"They used 'Celestia,' open source universe-exploration software to project the universe on the 20-foot-long 'view screen' of our spacecraft, which you can fly through the universe controlling it with a Microsoft Kinect," Noel-Storr says.
"Frontiers of Science II class centers on learning science through developing novel science communication means," he says. "The class consulted with members of the deaf community on campus to develop some large gestural signs to allow both deaf and hearing users to interact with the system."
Visitors can find the all-day exhibit in the Science Center in Gosnell Hall, room 1300.
Exhibitors include Darrel Pollard, Shannon Trudeau, Brandon Cole, Edward Dinki, Pavlin Hristov, CJ Fiumara, Nick Bucci, Tom Bojarski, Joe Rockwell, Tyler Geery, Chris Serafin, Luke Coy and Jake Noel-Storr.