TV cameras gravitate to School of Art faculty and their work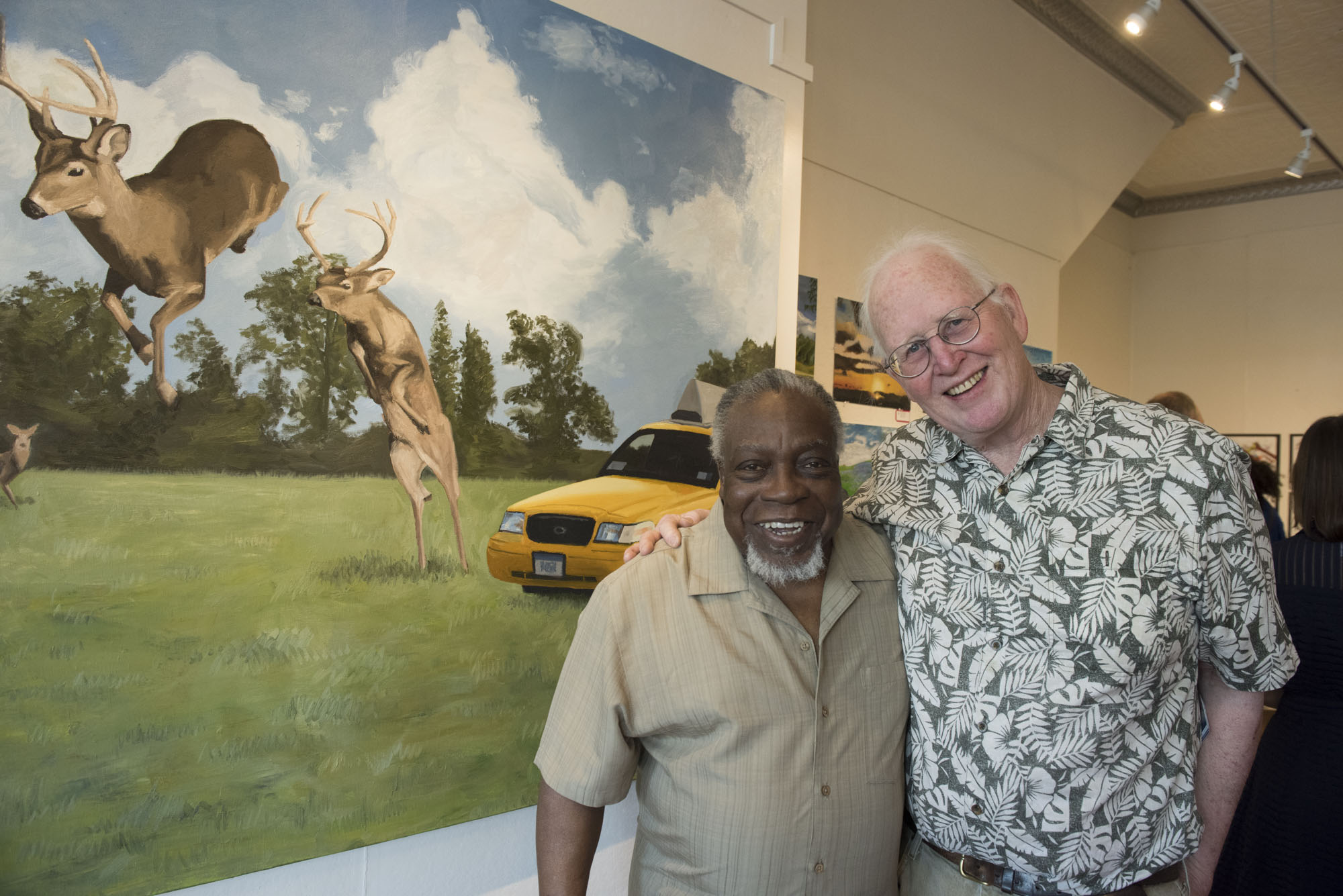 Cameras recently gravitated to College of Art and Design at Rochester Institute of Technology faculty and their new, stunning artwork.
Two college faculty members were featured by local TV news stations for their breathtaking contributions to Rochester Contemporary Art Center's (RoCo) ongoing exhibit commemorating famous social reformer and abolitionist Frederick Douglass, who was born 200 years ago in 2018.
School of Art (SOA) professor Luvon Sheppard and Olivia Kim, adjunct faculty in SOA's illustration program, each created pieces for RoCo's "No Soil Better: Art and the Living Legacy of Frederick Douglass." The show, on view until March 18, is a display of new works by 11 artists dedicated to expressing the importance of Douglass' legacy.
Rochester stations WHAM-TV (ABC) and WUHF (Fox) interviewed Sheppard and Kim on Feb. 21 about their interpretations of Douglass' legacy and what inspired their work. Sheppard produced a set of watercolor paintings for the exhibit while Kim, a local sculptor, crafted drawings using multiple forms.
Visit here to hear what the faculty had to say — Sheppard is interviewed in parts 3 and 6 while Kim appears in part 4.
Striking nighttime photos of Rochester's Frederick Douglass monument that RIT had a big hand in organizing are also included in the exhibit.
Public celebration
A First Friday reception of "No Soil Better" is scheduled for 6-9 p.m. Friday, March 2, at RoCo. According to RoCo's website, the celebration will be shaped around answering the question, "What Would Douglass Do?" Gallery attendees will have the chance to partake in a video interview in which they share their favorite Douglass quote.
Kim and Sheppard are also set to have an active role during the three-hour event. Kim said herself, Sheppard and others will conduct a reading of Douglass' words.