Ultrasound program named one of the best in nation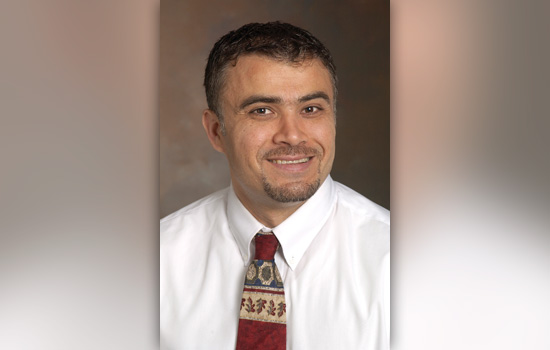 Rochester Institute of Technology was ranked among the best diagnostic medical sonography, or ultrasound, programs in the nation, according to an independent online ranking authority.
The College Choice of the Best Ultrasound Technician Schools ranked RIT's BS in diagnostic medical sonography No. 10 on a list of the top 25 schools that offer four-year programs in ultrasound.
RIT's College of Health Sciences and Technology offers a BS degree in diagnostic medical sonography and certificates in general ultrasound and echocardiography. RIT's ultrasound program is one of only two BS-degree granting programs in New York.
"RIT's high ranking is a wonderful honor and with it comes responsibilities," said Hamad Ghazle, professor and director of RIT's diagnostic medical sonography. "It is our responsibility to provide a comprehensive, challenging, inspiring and exciting student-learning experience. We produce well-educated, well-rounded and compassionate graduates who provide high-quality patient care, treat others with respect, dignity and tolerance, and make positive contributions to society."
College Choice is an independent online publication. It bases its rankings and reviews on nationwide surveys of college freshmen published by the Higher Education Research Institute at University of California at Los Angeles, which rates academic reputation, financial aid offerings and tuition, and takes into account graduate success rate; and data from U.S. News & World Report, the National Center for Education and Statistics and PayScale.com.
Topics