September 7, 2020
by Ellen Rosen
Update on wastewater testing project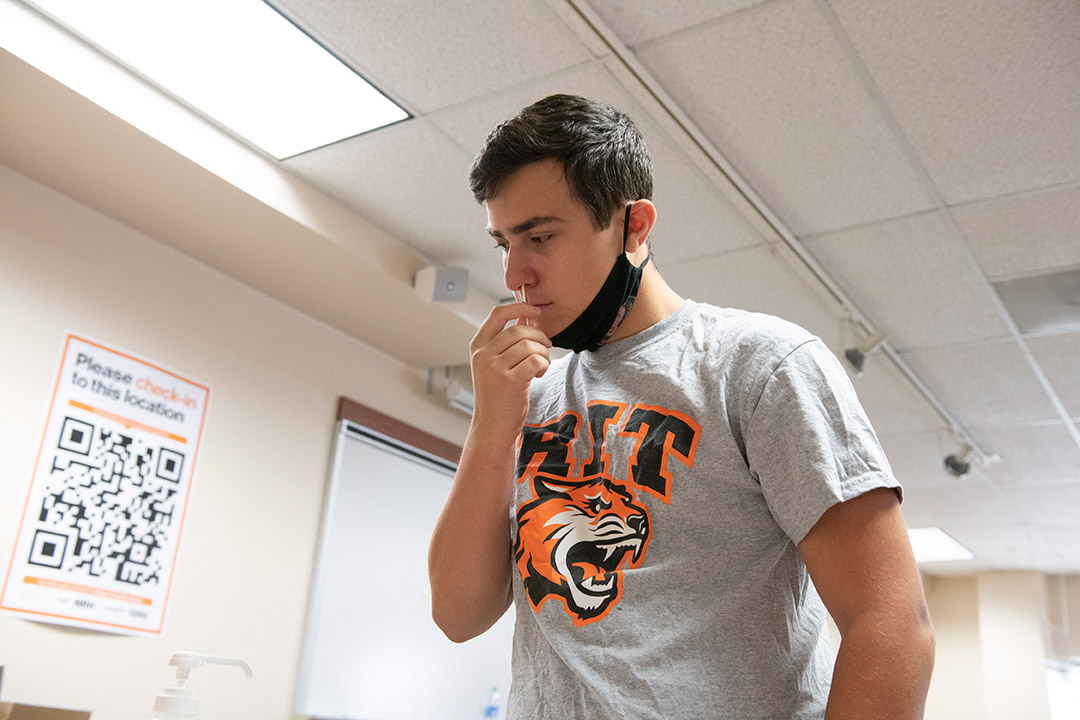 RIT's wastewater testing project is working as designed, finding COVID-19 infections that might otherwise go undetected.
Testing of wastewater last week from Nathaniel Rochester Hall detected the possibility of COVID-19 infections, prompting the testing of the students who live in that residence hall. As a result, one positive case was found. That student is in isolation off campus and the student's roommate is now in quarantine. Contact tracing for others who may have been exposed is underway.
Wastewater is sampled several times each week from more than 15 collection points on campus. More recent sampling found trace evidence in wastewater collected for a sampling point that draws from a combination of Kate Gleason Hall, Colby A-E, and Residence Hall B. The students who live in those residence halls were tested yesterday (Sunday, Sept. 6) and results are expected within the next 24-48 hours.
The wastewater testing project is just one way RIT is working to contain the spread of COVID-19, including additional safety measures added to the campus, such as improved air handling in all buildings and touchless entry systems. Five members of the RIT community have tested positive since the semester began Aug. 19.
RIT's alert level remains green, meaning the underlying threat of outbreak remains, but virus prevalence is low. People should continue to practice basic precautions by wearing masks, washing hands, and maintaining physical distance.