Using Geospatial Technologies to Explore Geography in the Thousand Islands
RIT and SUNY Geneseo students team up for geography field experience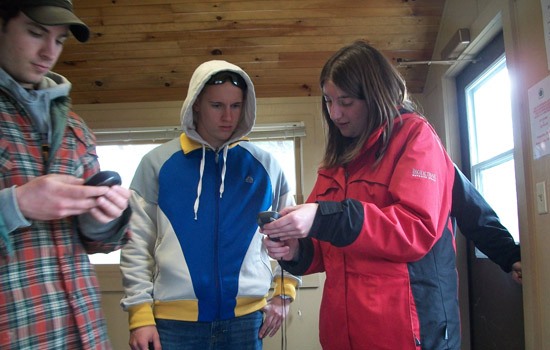 Brian Tomaszewski
Geospatial technologies, such as Global Positioning Systems and Geographic Information Systems, are technologies and equipment used to measure, represent and analyze the earth.
Thanks to geospatial technologies, we are able to do things such as use a handheld GPS to find our way around town, map the flood plains and protect the U.S. borders 24 hours a day. Geospatial technology has also brought together students from Rochester Institute of Technology and SUNY Geneseo who want to learn more about geography and technology.
Erin Kiselica, a fourth-year computer science major at RIT, and Brian Tomaszewski, assistant professor in RIT's Department of Information Sciences and Technologies, were invited to attend a field experience course with members of the SUNY Geneseo geography department in April.
The field experience took place in the Thousand Islands region of New York and Canada and provided the students with a chance to use their powers of observation and interpretation for geographical inquiry.
"Geography is a discipline that is very much about going out and experiencing places and things," says Tomaszewski.
"Each student at the field experience was required to teach a session on anything they wanted that was geography related. I chose GPS and GIS because of my experiences in Brian's Introduction to Geospatial Technologies course at RIT," says Kiselica.
The goal of the geospatial technologies course is to expose students to foundational concepts and technologies of the field. Students gain hands-on experience with geospatial technologies, including GPS, GIS, Virtual Globes (Google Earth) and Web 2.0 "mapping mashups."
"While in the Thousand Islands I used Google Earth to import historical maps of the area and georeference them," says Kiselica. "By adding transparency, we were able to see changes in the shoreline over time due to the St. Lawrence Seaway project."
Kiselica also gave a lecture on how GPS works and its uses in both the public and private sector. As part of the demonstration, Kiselica used a GPS to search for a "geocache" in the area.
"Geocaching is a scavenger hunt using a GPS. Using coordinates found on a geocaching website, you search for containers that other 'cachers' have hidden all over the world," explains Kiselica. "One we found in the Thousand Islands, an old ammo box, included a few trinkets and a logbook."
Other lectures included discussion of the windmills on Wolfe Island, the effects of the Rideau Canal and ghost hunting in the Thousand Islands.
"This is the first time that SUNY Geneseo has invited us to work with them for the field experience course. I would really like to continue this collaboration and hopefully see SUNY Geneseo students coming to RIT for graduate studies," says Tomaszewski.
"I normally look at geography from the technology side because I am a computer science major," says Kiselica. "This experience was a really interesting new twist for me and I would encourage anyone to do it."
##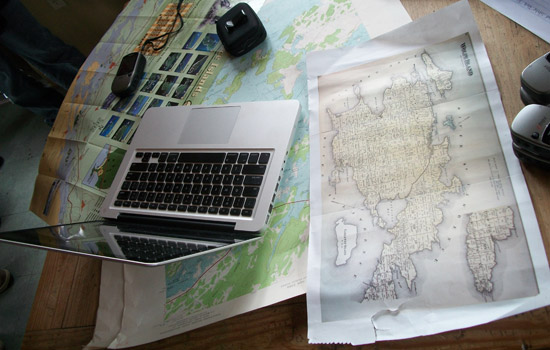 Brian Tomaszewski
Topics