Video-game design programs up in Princeton Review
Graduate program ranks No. 2, undergraduate program No. 6 in third annual listing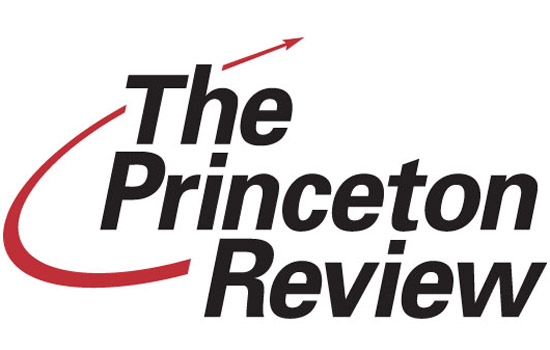 Rochester Institute of Technology is among the top video-game design programs, according to new international rankings from The Princeton Review.
RIT's game design and development program has jumped to second at the graduate level and sixth at the undergraduate level. In 2011, RIT ranked fourth and ninth, respectively. RIT's program is housed in the School of Interactive Games and Media within the B. Thomas Golisano College of Computing and Information Sciences.
The Princeton Review, one of the nation's best known education services companies, teamed with PC Gamer to produce the "Best Schools for Gaming 2012." The third-annual list is published in the April edition of PC Gamer magazine.
Selection criteria included the quality of the curriculum, faculty credentials, facilities and infrastructure as well as data on scholarships, financial aid and career opportunities.
"Each year we receive more applications than we can accommodate, making the program evermore selective," says Andrew Phelps, director of the School of Interactive Games and Media. "The students in the program are truly amazing and continually impress me with their capability, diligence and success in the industry."
Graduates of RIT's game design and development programs have gone on to work at companies including Microsoft, Activision and Zynga.
RIT has been a pioneer in the field of video game design and development education. It was one of the first universities to offer a course in game design and development.
Its Bachelor of Science in game design and development provides a broad-based undergraduate education in computing while exposing students to the breadth of game development processes. Students are required to complete coursework in the liberal arts, social sciences and the laboratory sciences.
Students who pursue RIT's master's degree in game design and development take a series of core courses in such areas as emerging technologies, electronic entertainment and history of games. Majors are offered in game engine development and artificial intelligence for games. The degree culminates with a capstone project in which students create their own games.
The Princeton Review's rankings for the top 10 graduate and undergraduate schools for videogame design programs are listed below.
Top 10 Graduate Video Game Design Programs
University of Southern California
Rochester Institute of Technology
Massachusetts Institute of Technology
University of Central Florida
Southern Methodist University
Carnegie Mellon University
Savannah College of Art and Design
DigiPen Institute of Technology
University of California, Santa Cruz
Drexel University
Top 10 Undergraduate Video Game Design Programs
University of Southern California
Massachusetts Institute of Technology
University of Utah
DigiPen Institute of Technology
The Art Institute of Vancouver
Rochester Institute of Technology
Shawnee State University
Savannah College of Art and Design
University of New Mexico
Becker College