WITR 'Ask Munson' show kicks off Wednesday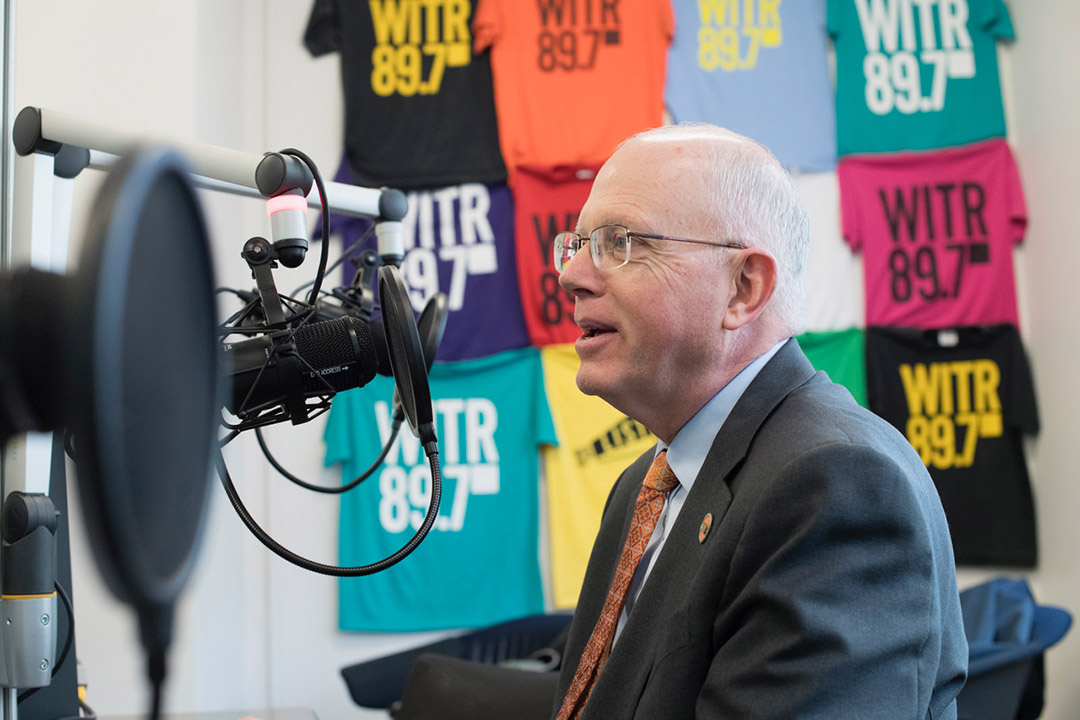 WITR-FM (89.7) will host RIT President David Munson at 1 p.m. Wednesday, kicking off the "Ask Munson" series that will continue through the academic year.
Munson will discuss the state of the university with WITR General Manager Adam Zaffram. The president will address a variety of topics including: construction projects on campus, future growth, and highlights of this year's incoming class.
Students, faculty, and staff are encouraged to ask President Munson questions. To ask a question, tweet @WITR897 using #askmunson.
Topics