Yousef Al-Assaf named president of RIT Dubai
Leader is currently engineering dean at American University of Sharjah, UAE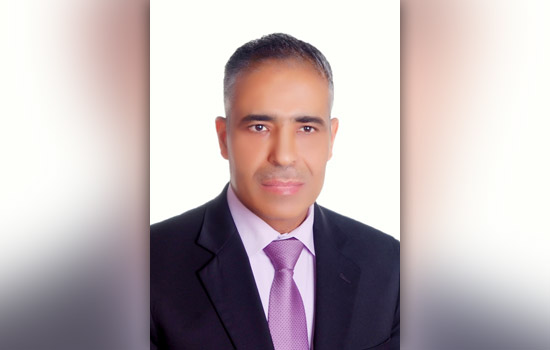 Yousef Al-Assaf will be the next president of RIT Dubai, effective Feb. 1, 2013. Al-Assaf is currently a professor of engineering and dean of the College of Engineering at the American University of Sharjah in the United Arab Emirates.
"Dr. Al-Assaf has overseen a substantial enrollment increase in engineering students, the addition of several new academic programs, ABET (Accreditation Board for Engineering and Technology) accreditation, and numerous partnerships with local and regional industries and institutions while at the American University of Sharjah," says Jeremy Haefner, RIT provost and senior vice president of academic affairs. "This experience, combined with his skill set, makes him an extraordinary leader for RIT Dubai."
After obtaining his engineering Ph.D. from Oxford University in 1988, Al-Assaf was appointed as the chair of the Industrial Engineering Department at the University of Jordan and was a pioneer in establishing the Engineering Outreach Program. The program won a variety of awards for bridging academia with industry/service sectors. Al-Assaf joined the American University of Sharjah in 1998 and became dean of the College of Engineering in 2006. His research interests include using soft computing tools to model and control various industrial and biomedical systems. Al-Assaf was a consultant for various industries working toward optimizing their operations and manufacturing.
"Dr. Al-Assaf's appointment follows a very rigorous search and selection process that included a diverse pool of candidates from all over the world," Haefner says. "The search committee felt that Dr. Al-Assaf's commitment to delivering a career-oriented education for the region, his sense of values and his experience will make him an exceptional leader for the next phase of RIT Dubai."
"The UAE and the Gulf is one of the most dynamically developing regions in the world. Therefore, providing a career-oriented education is extremely critical to develop the human capacity that would create a knowledge-based economy," Al-Assaf says. "RIT is consequently the leading university that can provide the necessary education and development to achieve the goals. RIT Dubai will instill in its students innovation, entrepreneurship and leadership skills that will allow them to succeed both locally and internationally."
Al-Assaf replaces Mustafa Abushagur, who was the founding president of RIT Dubai in 2008. Abushagur stepped down in 2011 to take on political duties in his homeland of Libya.
To learn more about RIT Dubai, go to www.rit.edu/dubai.