NTID AlumniNews
Alumni Profile: RIT/NTID alumna achieves success through involvement in student clubs and organizations
Andrea Wood, accounting alum, works at Federal Deposit Insurance Corporation (FDIC)
RIT/NTID alumna Andrea Wood '21 (accounting) is an enthusiastic accounting professional who says that one of the key factors to her success in the business field is her involvement in clubs and organizations while she was a student. 
 
Originally from China, Wood grew up in an orphanage and attended a school that did not provide a high quality of education. In 2008, she was adopted and moved to the United States to get a better education and better life. 
 
After growing up in Colorado and being the only deaf student in her school, she sought a college that would foster a sense of belonging within the Deaf community. Wood chose to attend RIT/NTID, where she studied business and actively participated in the Asian Deaf Club (ADC) as well as other clubs and organizations that helped boost her self-confidence as she built collaboration skills and developed friendships with peers. 
 
Wood achieved academic excellence, earning recognition with two awards: Al Van Nevel Memorial Foundation Award and Dawan L. Albritton Humanitarian Award. Upon graduating with a bachelor's degree in accounting, she went to work as a resolutions and receiverships specialist at the FDIC. 
The Student Life Team (SLT) teamed up with ADC to host the NTID Presenter Series on April 14, featuring Wood's story "My Path to Adoption Life" about her adoption life and journey. 
Question: What led you to major in accounting at RIT/NTID?
Answer: Initially, I thought I wanted to be a teacher or actress, but I realized these aspirations did not fit my interests. I talked with my friend's father about his work in accounting, and he said it was boring. I had frequently seen other people also say it's a boring job. Those conversations made me curious about this field, so I decided to try accounting. After taking some accounting classes, I found I enjoyed it. 
Question: You grew up in two countries, China and America, and experienced the cultural differences. How did your upbringing or cultural experiences shape your educational/professional aspirations and interests? 
Answer: I grew up in China for 11 years, and I've been here in America longer. I had a very different experience in both countries. When I was in China, I did not care about my education, and I fooled around with classmates all the time. Despite being careless in school, I was lucky to continue moving up. After moving to America, I was overwhelmed and struggled to understand the environment. Those struggles motivated me to learn English and American Sign Language (ASL) so I could understand things and make it through middle school and high school. This experience also helped me focus on my education, and the mainstream experience was helpful so I could be on the same level as hearing students. 
Question: How did your business studies or RIT/NTID experience help you prepare for a career in accounting? 
Answer: Not only did I take classes related to accounting, but I also took various business classes to help me learn the basics of business practices and understand how accounting impacts business and how it works. RIT also has good networks, and they occasionally invite guest speakers from various industries to present about their career experiences. 
Question: What did you learn from your involvement in student clubs and organizations that led to your success today? 
Answer: When I joined ADC, I gained a better understanding of the role and motivation that eventually led other clubs and organizations to recognize me and give me many opportunities. The most important lesson I learned from them is that I could make mistakes and that would help me improve myself over time. The major benefit of joining clubs is to make friends and network.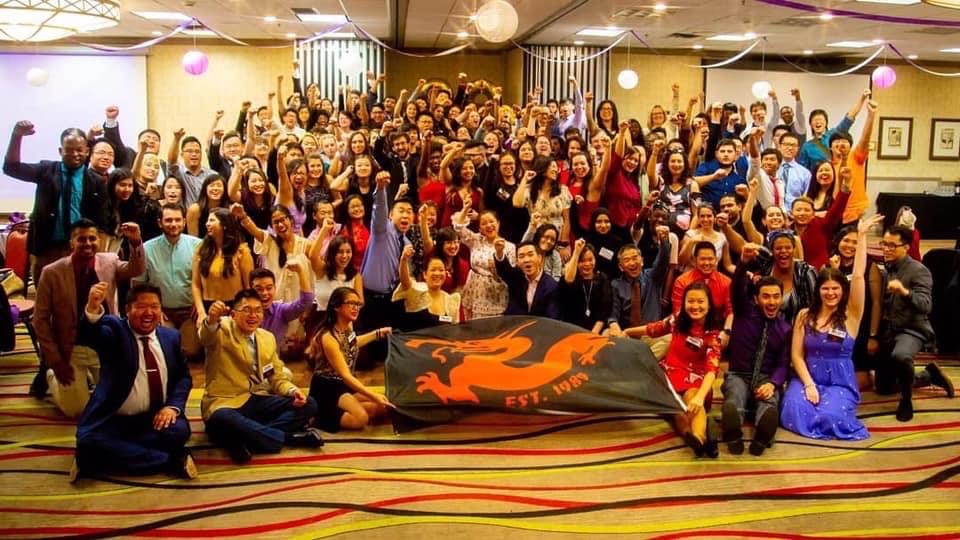 Question: Tell us about your role as a resolutions and receivership specialist at FDIC. 
Answer: My role at FDIC is to monitor and handle failed banks. We focus on reducing any risk on the assets and liabilities from the failed bank and selling the bank as soon as possible. I work on many different program areas that would reduce the impediments, and our goal is to terminate with the least cost. It usually takes around 10 years to terminate. My typical work day involves preparing weekly receivership status reports, monthly impediments count, termination case and its process, and research on any necessary financial information to support. I also have weekly team meetings, one on one with my supervisor and mentor, program meetings, and various training programs. I really enjoy working at FDIC because it fits my interest, and I am able to learn new things every day. This is my dream job. 
Question: What accomplishments are you most proud of?  
Answer: The accomplishment I am proud of in college was an RIT Global Union performance. I was the choreographer for the performance to represent ADC and won third place for the first time in history. 
Question: What advice do you have for RIT/NTID students pursuing a career in business?
Answer: The most important advice I can give to students is to never stop exploring. You will not be satisfied with just one thing, so I encourage you to keep exploring, and it will lead you to find your motivation. My other advice is to join clubs that will help improve your skills for a future career. Lastly, do not think your mistakes are a failure; use them to strengthen your mindset.