NTID AlumniNews
RIT/NTID alumnus '77 highlights leadership in Deaf sports organizations
Matthew Sluka
Charles "Chuck" Wallace '77 (print production technology) is the longest-serving leader of the Eastern Athletic Association for the Deaf (EAAD), a sports organization dedicated to providing athletic activities and competitions for deaf and hard-of-hearing individuals in several regional areas. 
Wallace has spent more than 40 years serving in various managerial roles for the organizations including as a tournament director for the USA Deaf Basketball (USADB) and as a regional officer for the Eastern Athletic Association for the Deaf (EAAD). In 2020, he was one of six leaders inducted into the 2020 USADB Hall of Fame for his significant contributions to the organization. 
"I felt honored and humbled to be named the Hall of Fame," said Wallace. "I always have been motivated to be a leader since the beginning, thanks to my time as a student manager participating in NTID Student Congress (NSC) for Deaf sports events in the past."
Sports have been a huge part of Wallace's life. Coming from Pennsylvania School for the Deaf, he attended RIT/NTID, where he majored in print production technology. According to Wallace, his leadership began when he joined NSC as a student manager and scorekeeper for a deaf and hard-of-hearing basketball team in 1976 and 1977. 
After graduating from RIT/NTID, Wallace returned to his hometown in Philadelphia to stay connected to the Deaf community and be involved in a local sports club. Later, he was appointed by the EAAD to represent the club's events.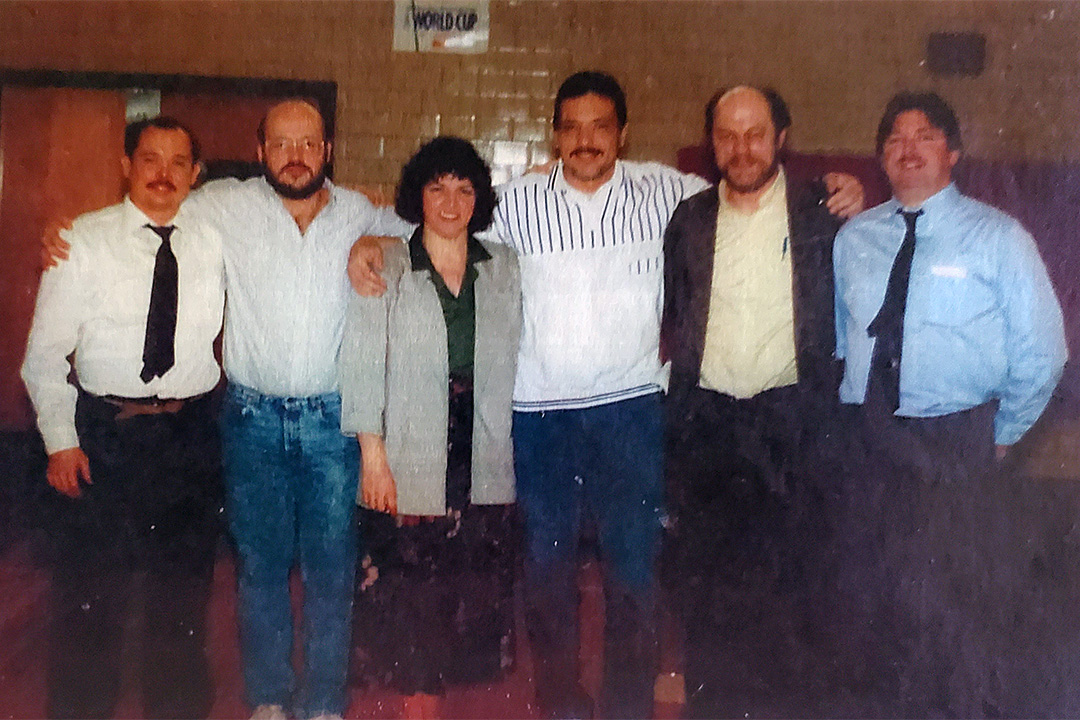 While serving as a representative for EAAD, Wallace served as a statistical recorder, and maintained statistics in basketball and softball. He was considered one of the best Deaf statisticians in the nation by Art Kruger, co-founder of the American Athletic Association of the Deaf.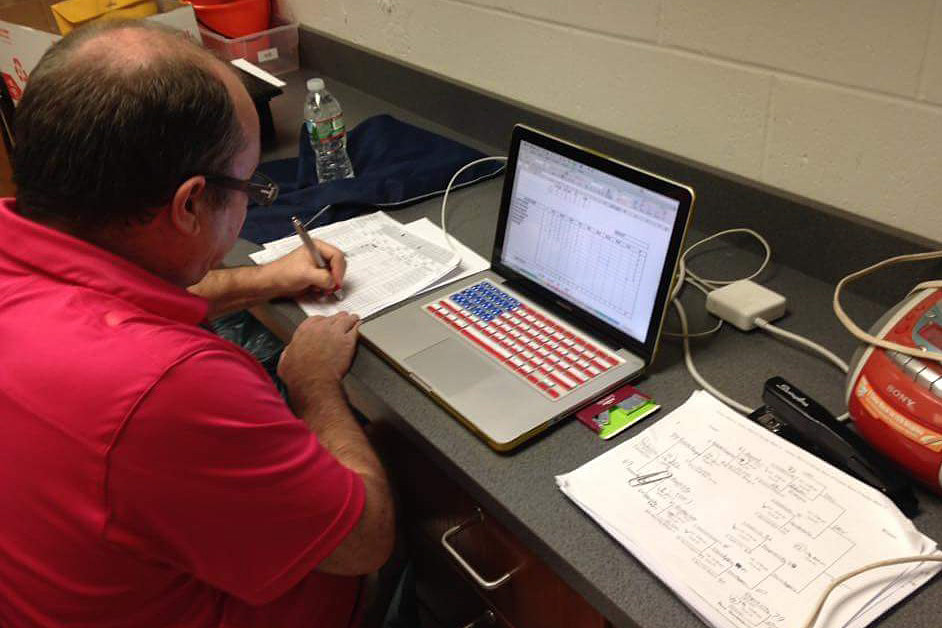 "I was involved in softball for years, but I enjoy basketball a lot," Wallace admitted. 
In early 1980s, when Wallace coached the women's softball team, he saw inequality of awards and prizes in women's sports. Wallace aimed to change that, and helped achieve gender equity by creating new by-laws for EAAD to ensure that women had equal opportunities when participating in activities and competitions. 
"I recalled that when I was a coach for the women's softball team and we won championships, women athletes did not receive awards or prizes, which shocked me," Wallace said. "So, I had to get involved by meeting with committees and fighting for gender equity." 
Because of Wallace's advocacy for women's sports, AAAD tapped him to join a special committee serving women's sports. Soon after, Wallace was elected three times as president of EAAD. 
"I was very proud of my work with the organizations that provided athletic competition for all deaf and hard-of-hearing people and my ability to influence people to become a leader," said Wallace. "I would like to see more young people to get involved and develop their leadership skills." 
He also served as a chairman of the USADB Invitation Tournament from 2012 to 2016, overseeing a fundraising event for USADB Youth Program and High School East-West All-Star game. 
In addition to his involvement in sports, Wallace worked as a print and customer service specialist for the Department of Defense for 40 years, retiring in 2018. 
Below are Wallace's leadership involvement in deaf sports organizations: 
1976 to 1982 – Central Philadelphia Silent Club – Athletic Director
1980 to Present – Eastern Athletic Association for the Deaf – Delegate/Delegate at large
1983 to 1995 – Philadelphia Silent Athletic Club – Athletic Director/Chairmen
1986 to Present – American Athletic Association for the Deaf/United States of America Deaf Basketball – Delegate at Basketball Council 
1987 to 2008 – Eastern Athletic Association for the Deaf – Regional Officer
1996 to 2004 – Monmouth/Ocean Counties Deaf Community Association – Athletic Director/Chairmen
2005 to 2020 – New Jersey Deaf Sports – Secretary
2010 to 2017 – United States of America Deaf Basketball – Tournament Director
2015 to 2019 – Philadelphia Silent Athletic Club – President