NCCC Success Story
Engineering Studies - MECE
Journeyman Fellow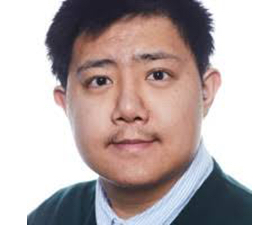 Where is your hometown?
Rockville, Maryland
What is your degree program?
MECE - BS
What is your graduation date from RIT/NTID?
2022
Where is your place of employment?
U.S. Army Research Laboratory (ARL)
What is your job title?
Journeyman Fellow
What are your work responsibilities?
Program motors/microcontrollers in MEMS
Use MATLAB for experiments and testing
Rapid Prototyping with 3D Printers as well as using Solidworks to design parts
How does your career relate to your degree from RIT/NTID?
Being a Mechanical Engineer at RIT has helped me prepare for the world of Research and potentially for my plans in grad school related to robotics! All the things I've learned from my courses within the MECE department as well being part of the NTID community has helped me hone my skills further during my co-ops at Harvard University and at ARL. My plans for the future regarding the degree is to take what I have learned both from co-ops and from MECE courses is to get a graduate degree related to robotics.
Do you have any advice for any current students attending RIT/NTID?
Finding co-ops can be difficult especially for a lot of deaf students both at RIT and NTID, my advice would be to keep applying and keeping a positive attitude throughout the co-op search At the same time: I highly encourage students to stay on top of their academics, but at the same time: ENJOY College! You are only here for 4-5 years and please enjoy while it last.