NCCC Success Story
Engineering Studies - EEEE
Controls Application Engineer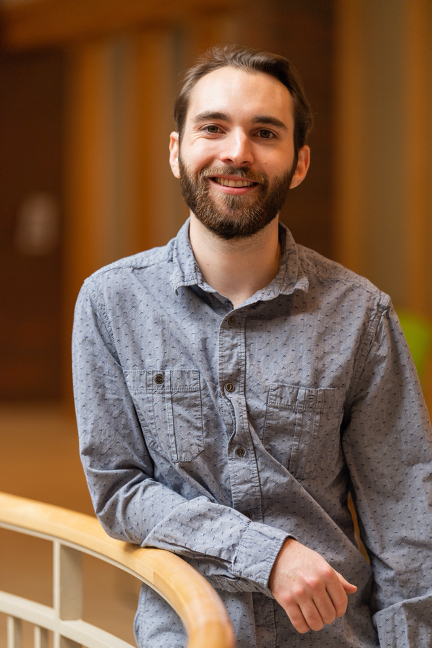 Where is your hometown?
Hingham, MA
What is your degree program?
EEEE - BS
What is your graduation date from RIT/NTID?
Graduated Fall of 2019
Where is your place of employment?
Dematic Retrotech
What is your job title?
Controls Application Engineer formerly Controls Engineering Co-op
What are your work responsibilities?
My responsibility as a co-op was to learn as much as possible. I was also responsible for updating electrical drawings, working with PLC code, testing electrical panels, managing BOM's and order entries. Now my responsibilities include what I did as a co-op with more responsibility towards making sure that my time is managed in a way that my projects stay within the allotted hours and within the budget. I am also responsible for traveling to customer sites to assist with commissioning projects.
How does your career relate to your degree from RIT/NTID?
My career utilizes the general aspects of my EE degree such as circuit analysis, problem solving, and programming. The most important aspect of the degree was the problem-solving skills, everything else was learned through experience on the job.
Do you have any advice for any current students attending RIT/NTID?
I wouldn't sweat the grades too much, once you get over the hurdle of your first job or co-op everything else falls into place. I would advise having some hobbies and extracurriculars relating to your major so you have experiences and projects to show that you can apply your knowledge beyond the theory and classwork. Overall, I would say maintain a good work life balance throughout school, time flies when you're in school, so be sure to enjoy it.