RIT/NTID offering in-person summer programs for deaf and hard-of-hearing middle school and high school students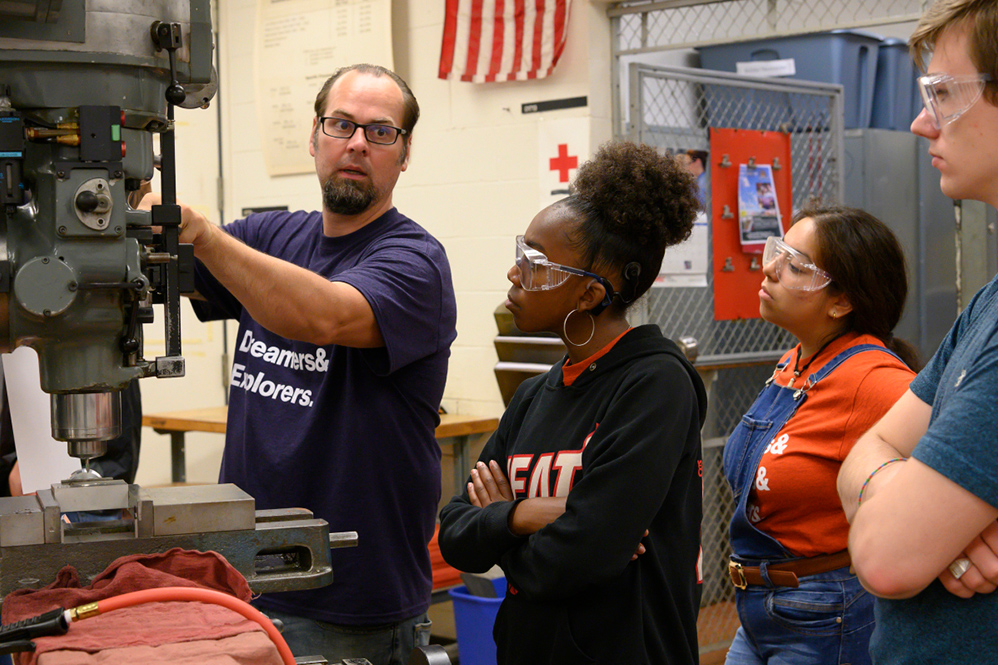 Rochester Institute of Technology's National Technical Institute for the Deaf in Rochester, N.Y., is providing summer program experiences designed for deaf and hard-of-hearing middle school and high school students. The programs are presented in American Sign Language and spoken English, are certified by the New York State Department of Health, and incorporate National Science Education Standards.
Health Care Careers Exploration Program, scheduled for July 23-28, is for students entering 10th-, 11th-, or 12th grade who are interested in a career in the health care field. Students learn about various careers in health care; enjoy field trips to area medical facilities; participate in hands-on demonstrations in biology, exercise science, laboratory science, microbiology, nursing, nutrition; become CPR certified; and more.
TechBoyz™ and TechGirlz™ programs, scheduled for July 23-28, are designed to help students learn about and consider jobs and careers in STEM (science, technology, engineering, and math) fields. Through hands-on activities, campers will explore chemistry, computers, engineering, and science—even building their own computers to take home and commanding simulated missions to Mars. They also will meet other students with similar interests and enjoy social activities.
The cost for each summer program is $700 per session, and includes tuition, housing in a campus residence hall, and meals and snacks for the week. Limited scholarships are available based on financial need. Parents are invited to opening and closing activities.
The college's long-running Explore Your Future program offers deaf and hard-of-hearing college-bound high school students who will begin their junior or senior year in fall 2022 a unique opportunity to experience life on a college campus, explore their interests, and sample various careers. This summer, there will be two sessions of this career-exploration program, providing students with hands-on activities related to careers in art, business, computers, engineering, health science, science, and more. 
Explore Your Future sessions run July 9-14 and July 16-21. On the final day of each session, parents/guardians attend a workshop that helps them prepare their student for life after high school.
Students who attend Explore Your Future receive an application fee waiver to apply to RIT and will receive a $1,000 scholarship if they enroll at RIT/NTID. For more information and to apply, contact Mark Sommer, director of NTID Pre-College Outreach, at 585-475-7695 (voice), 585-286-4555 (videophone).
Topics