RIT/NTID Performing Arts presents 'In The Heights' April 15-17
Adapted performances of Lin-Manuel Miranda's hit musical feature deaf, hard-of-hearing, and hearing actors, as well as members of local Latino dance and theater companies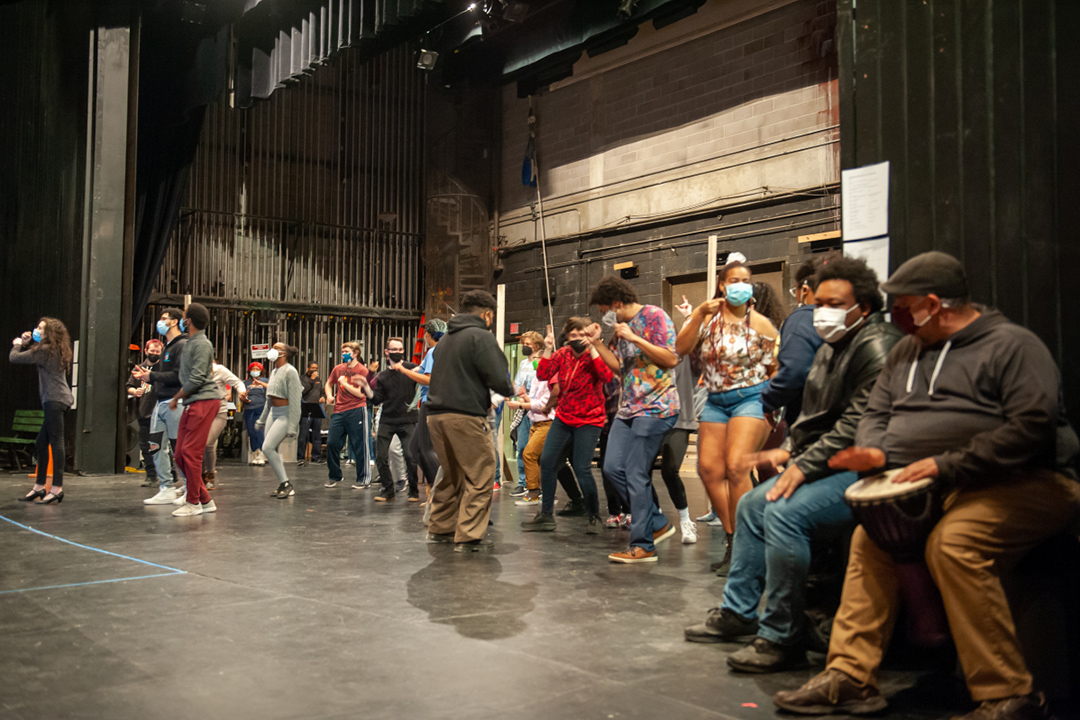 The National Technical Institute for the Deaf's Department of Performing Arts at Rochester Institute of Technology presents its production of Lin-Manuel Miranda's Tony Award-winning musical In The Heights, April 15-17, at Panara Theatre, Lyndon Baines Johnson Hall.
In The Heights, which also won Tonys for Best Score, Best Choreography, and Best Orchestrations, tells the universal story of a vibrant community in New York's Washington Heights neighborhood. According to Concord Theatricals, "The coffee from the corner bodega is light and sweet, the windows are always open, and the breeze carries the rhythm of three generations of music. The community is on the brink of change, full of hopes, dreams, and pressures, where the biggest struggles can be deciding which traditions you take with you, and which ones you leave behind." 
Directed by Principle Lecturer Luane Davis Haggerty, NTID's production features deaf, hard-of-hearing, and hearing actors performing on stage simultaneously. Members of the renowned Borinquen Dance Theatre will make appearances in the show, and members of the Rochester Latino Theatre Company are cultural consultants, actors, and designers. Additionally, workshops and panels for the RIT/NTID community will be offered to discuss Latino culture, history, and language as they relate to and appear in the production of In The Heights. The production is choreographed by Jayme Bermudez, founder and artistic director of urban performing arts program TRU ART Dance Factory.
"The NTID Performing Arts department is committed to partnering with the larger Rochester community to give our students the benefits of connections that can grow into embracing the community as a whole," said Davis Haggerty.
Performances are 7:30 p.m. Friday, April 15; 2 p.m. and 7:30 p.m. Saturday, April 16; and 2 p.m. Sunday, April 17. Interpreters will be available for all shows. The 2 p.m. April 16 performance will offer additional accessibility features for low vision, blind, and Deaf-Blind patrons. A lobby display will include a tactile exhibit for patrons to explore, with costumes from several characters, as well as a 3D model of the set. Close vision and protactile interpreting will be available, and the performance will be audio described.
All patrons are required to show proof of full vaccination upon entry to performances, and face masks must be worn. Tickets­—$5 for students, $10 for faculty/staff/alumni, and $12 for the general public—can be purchased online at RITtickets.com, in person from 10 a.m. to 6 p.m., Monday through Friday, at the Gene Polisseni Center Box Office, or by calling 585-475-4121.
Topics