RIT/NTID Randleman Program announces new protégés
Two-year program addresses need for diverse representation in sign-language interpreting field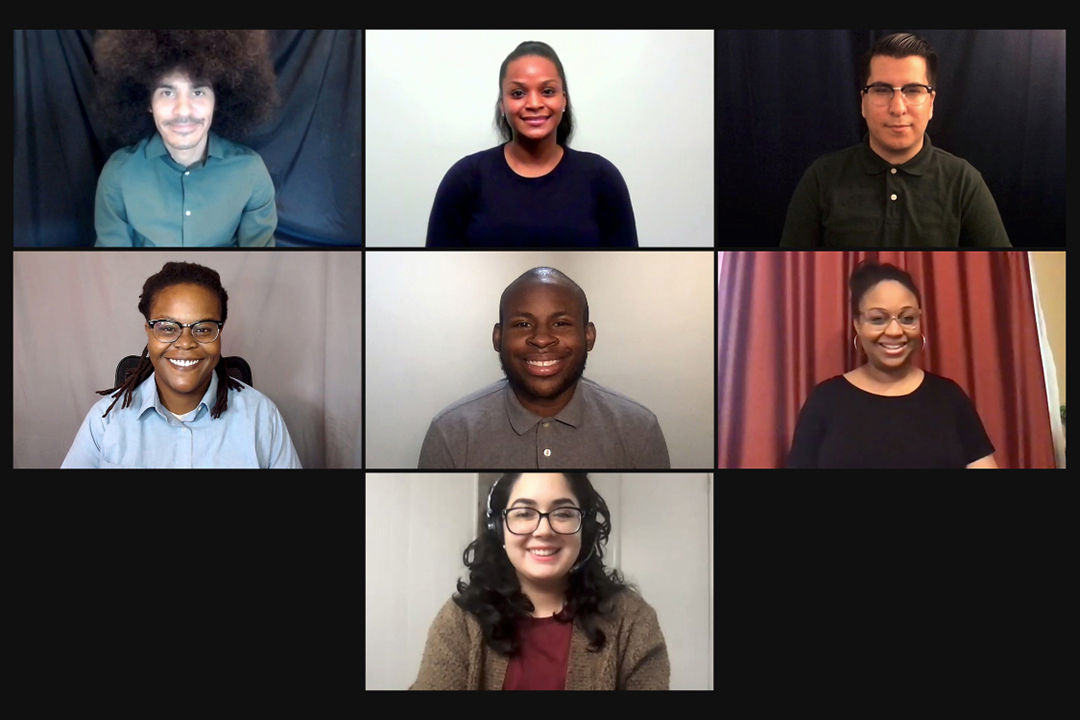 Addressing the need for diverse representation in the sign language interpreting profession is the goal of a highly successful program at Rochester Institute of Technology's National Technical Institute for the Deaf.
The Randleman Program, a two-year preceptorship that focuses on intersectionality and inclusion of interpreters from underrepresented minorities, aims to equip interpreters of color who are newer to the field for the demands of interpreting in a postsecondary environment, while simultaneously increasing diversity representation. The program accepted its inaugural cohort of protégés in January 2019 and continues to expand.
Named for Valarie Randleman, the first Black interpreter in RIT/NTID's Department of Access Services, the program strives to reflect Randleman's qualities of humility, service, dedication, and support for others.
This year's protégés are Derek Gonzalez from Long Beach, Calif.; Brittny Hogan of Austin, Ark.; San Lamar from Lansing, Mich.; DeAndre Spurlock of Morrisville, N.C.; and Lindsey Totten of Thomasville, N.C.
This year's program is running virtually due to the COVID-19 pandemic.
"I learned about this program through a Deaf friend," said Spurlock, who received his interpreter training at San Diego Mesa College. "The experience has been wonderful so far; everyone is awesome." 
"The interpreting field is white-dominated at nearly 90 percent, which makes experiences like those offered with the Randleman Program unique," said Kristi Love, program coordinator. "It is rewarding and inspiring to see firsthand the personal and professional strides participants make, while at the same time contributing to advancing the field of interpreting."
Watch a video introducing this year's Randleman Program protégés.