Why Students Choose RIT/NTID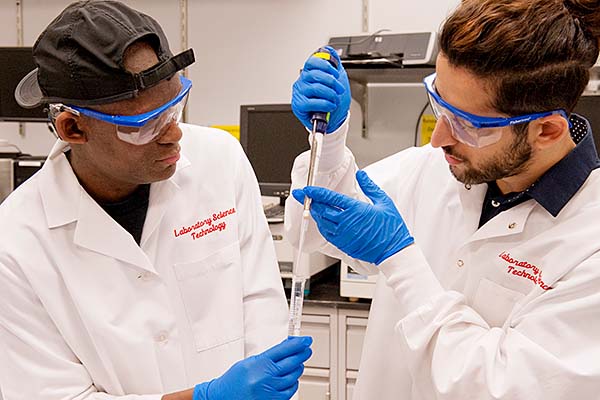 Career-Focused Academic Programs
Technology is driving unprecedented changes in the way we work. Today's college graduates need skills—analytical thinking, complex problem solving, creativity, resiliency, and flexibility—that can adapt to evolving career fields.
Flexible degree pathways to choose from, including associate, associate+bachelor's, bachelor's, combined bachelor's/master's, master's, and Ph.D. degrees
Majors that are multidisciplinary, transformative, and future-proof
Programs designed to ensure successful outcomes while meeting the ever-changing needs of a new, and evolving, economy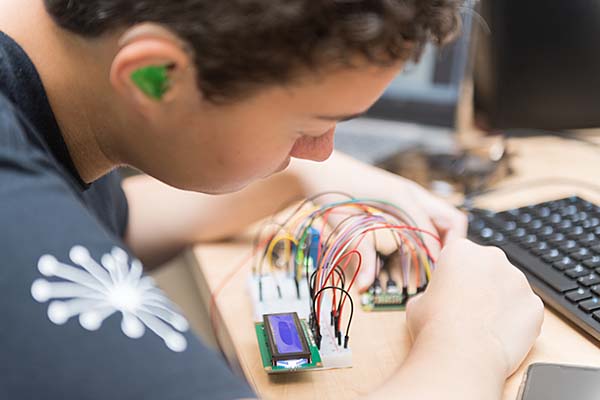 Co-ops, Internships, and Experiential Learning
There's a reason RIT is ranked among the top schools for co-op and internship programs by U.S. News & World Report (2023). Our cooperative education program is the fourth-oldest and one of the largest in the world.
4,100+ students participate annually
5,500+ co-op assignments completed
2,100+ hiring organizations
Internships may be paid or taken for academic credit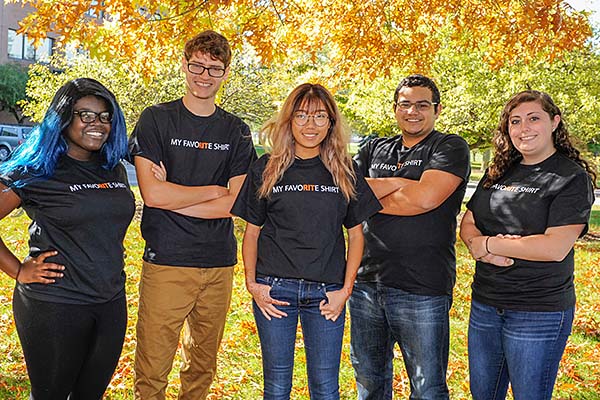 The Right Fit College
At RIT, you can be who you are and explore who you want to be. You'll find other students like you, and you'll discover more about yourself than you ever knew.
With more than 1,100 deaf and hard-of-hearing students and nearly 150 faculty who are deaf or hard of hearing, RIT makes it easy for you to find peers and role models who share similar life experiences and backgrounds.
RIT is a welcoming place for students of all communication modes.
1 of only 9 national universities recognized by US News for co-op, internships, and undergraduate research.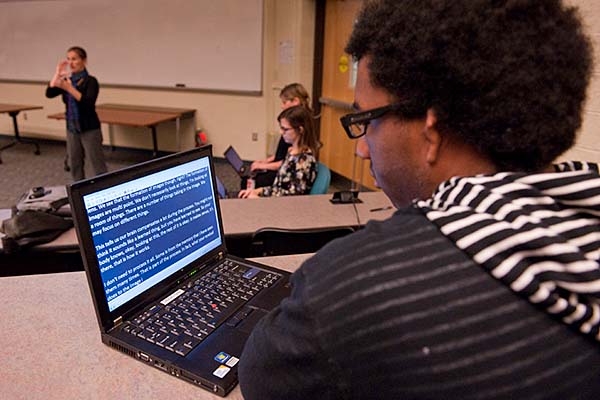 Access Services and Support
RIT provides one of the most accessible education communities in the world for deaf and hard-of-hearing students.
135 in-house interpreters, 47 real-time captionists, 400 trained notetakers
180K+ total hours of access services provided annually
Tutors and advisors who specialize in working with deaf and hard-of-hearing students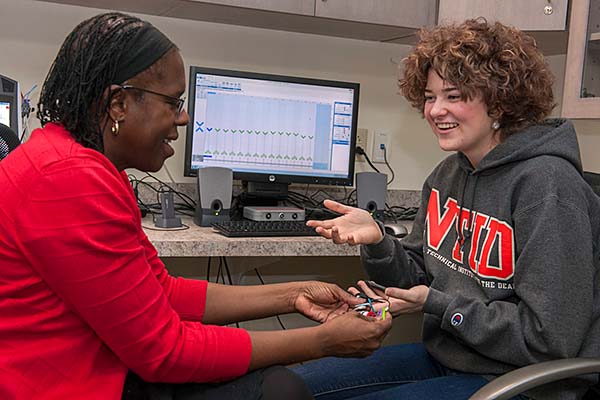 Audiology and Speech/Language Services
You never have to leave campus for audiological and speech/language services. On-site audiologists and speech language pathologists at RIT are certified by the American Speech-Language-Hearing Association and are specifically trained to work with deaf and hard-of-hearing individuals.
Audiologists provide services related to hearing and hearing aids, cochlear implants and assistive devices.
Speech-language pathologists offer a broad range of speech and language services.
Individual Career Guidance
Employment specialists in the NTID Co-op and Career Center, formerly the NTID Center on Employment, will work with you throughout your time at RIT. Services include advising and assisting with job search preparation.
Designated employment specialists work specifically with deaf and hard-hearing students and network with employers across the country to develop opportunities for deaf and hard-of-hearing individuals.
Annual career fair for deaf and hard-of-hearing students and graduates.
Opportunities for deaf and hard-of-hearing students at RIT are unmatched by any university in the world.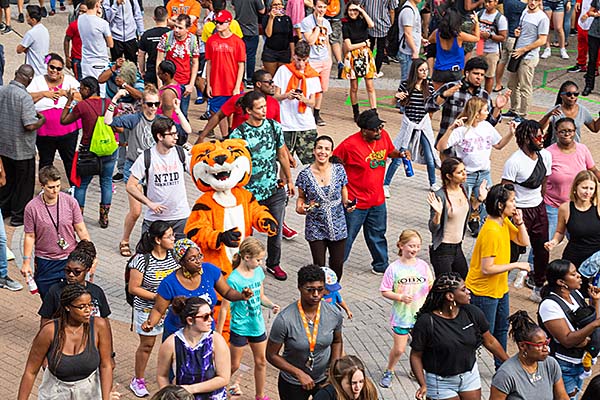 Inclusive, Engaging Community
You bring you! We'll provide the gifted faculty, unconventional degree programs, career-focused experiential learning, and a vibrant campus life. You'll be a part of an inclusive community of people from diverse backgrounds who have come together to create, collaborate, innovate, and thrive.
More than 1,100 deaf and hard-of-hearing students from all over the world
Recognized as a prestigious "Diversity Champion" by INSIGHT into Diversity magazine for eight consecutive years
Nearly 2,600 international students from over 100 countries
4,400 underrepresented students of color have elected to study at RIT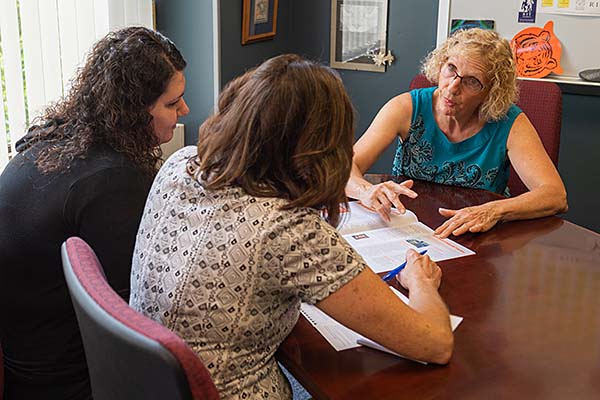 Our Commitment to Financially Supporting Students and Families
Because RIT receives special federal support, students who are deaf or hard-of-hearing and students enrolled in the ASL-English interpretation program pay less than one-half of RIT's tuition rate. In addition to the tuition reduction, you'll have a full array of financial aid options to help you cover the cost of education.
RIT invests more than $260 million and distributes a total of $440 million to undergraduate students and families.
You won't know how much you'll need to invest unless you apply for admission and complete the FAFSA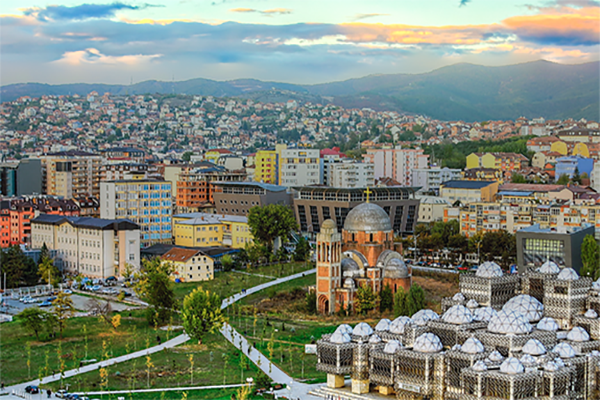 Study Abroad & International Travel
Challenge yourself, enhance your cultural understanding, and gain a better appreciation of the social issues that affect us all globally.
600 study abroad and international experiences
60+ countries
Enroll at one of RIT's four global campuses — RIT China, RIT Croatia, RIT Dubai, and RIT Kosovo