Alumna Helps Lead Prison Outreach Program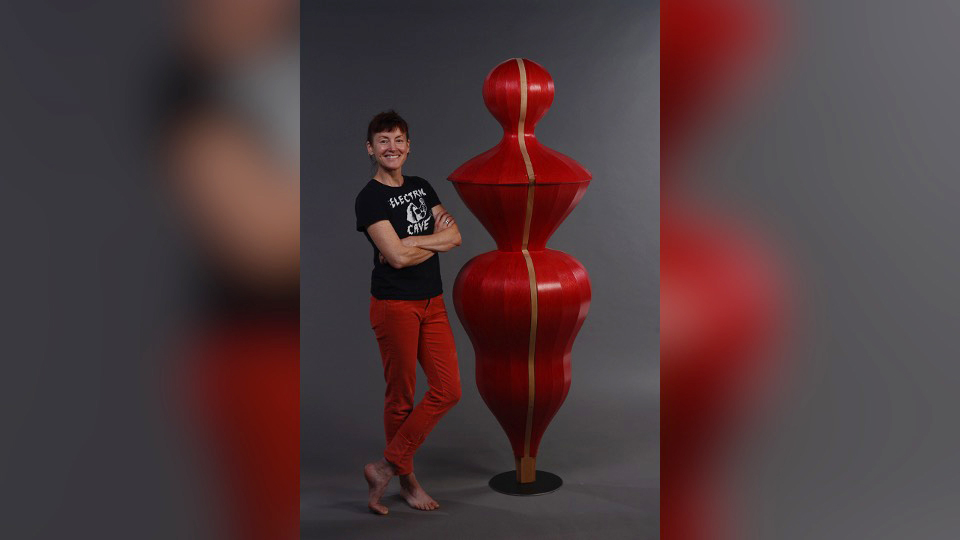 Leah K. Woods '00 MFA (Woodworking and Furniture Design) chose to attend RIT because of the Furniture Design MFA program's focus on artistic approach and craftsmanship. Those values have shaped her career trajectory in the creation of large, sculptural pieces using furniture design and woodworking techniques. 
She is also an educator. After finishing multiple art residencies, Woods began teaching at Illinois State University. In 2007, she transitioned to the University of New Hampshire, where she is an associate professor. 
As a member of the New Hampshire Furniture Masters Institute, Woods is heavily involved in the nonprofit's prison outreach programs — which bring furniture masters behind prison walls to teach inmates valuable woodworking skills. For her part, Woods is working toward equity for women in New Hampshire's prison system. Her development of a new prison outreach program earned $25,000 in grants for equipment and supplies to teach female inmates furniture and woodworking skills.
---