Artistic Expression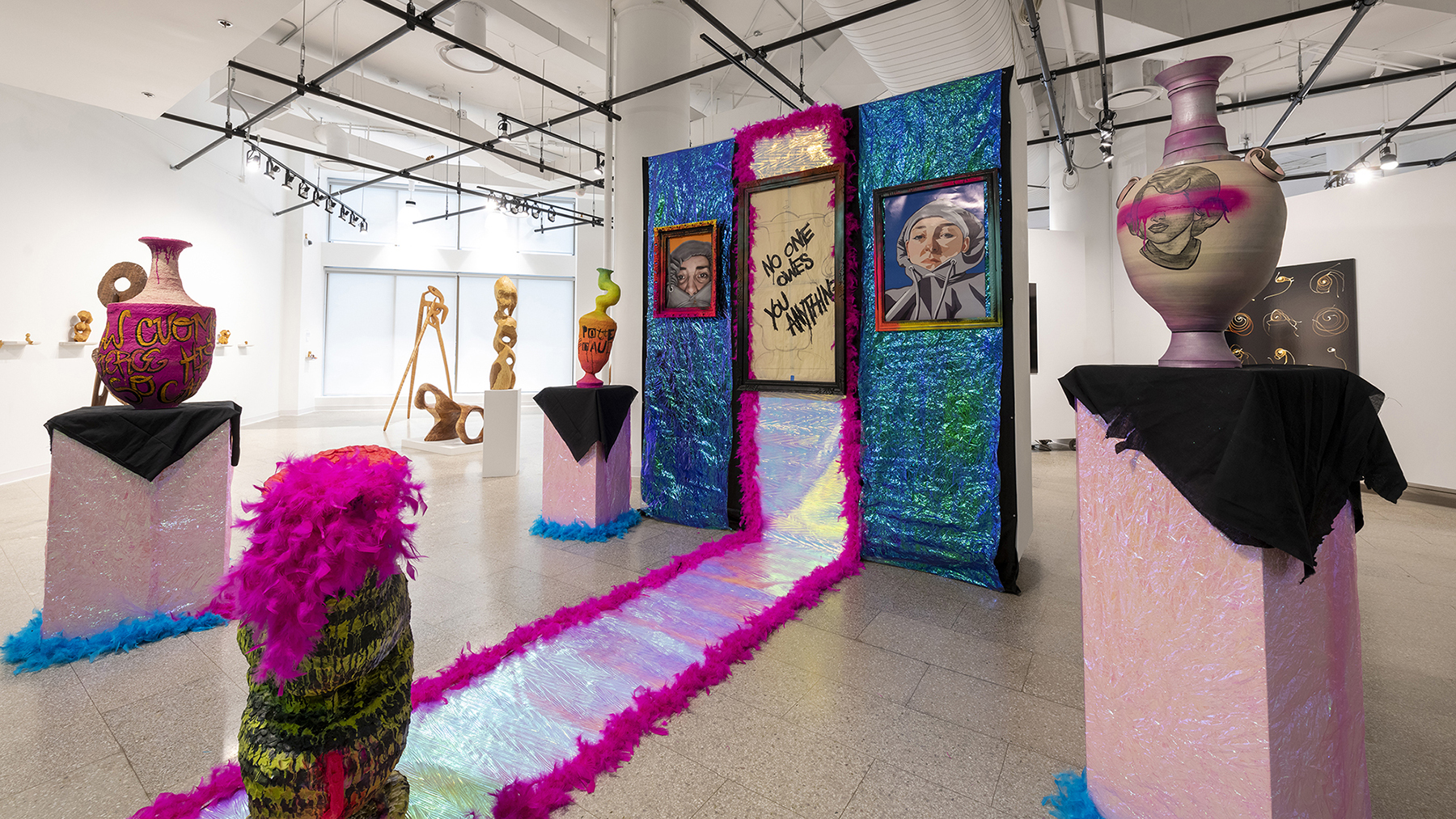 Capstone work from Carly Trine '21 (Ceramics). 
Artist statement
"I choose to work with clay because it allows me to explore many different interests such as traditional throwing, hand-building, sculpting, drawing and painting. The work I create is partially about 'going with the flow' that the organic materials provide as they often leave each piece looking uniquely rough, whether it's from the clay, the sculpting, the firing or the glaze. I often choose to finish my pieces with a combination of materials including acrylic paint, spray paint, glaze pencils or paint markers. Finishing a piece with these mediums allows me to portray bright colors that glazes can't always achieve. 
"I choose to purposely contrast these brighter colors with dark ones, leaving a loud and bold statement that lets the viewer know I have something important and interesting to tell them. Working in ceramics also adds the wonder of glaze chemistry, which is an excitingly different way of finishing a piece that is strictly unique to the craft. Making art that allows me to express my humor and opinions simultaneously forms an important outlet that I use in expression of my anger, happiness, embarrassment and love. My artwork is a way of communicating to my audience what I think are serious issues through my personality and creativity."
Below are examples of her artistic expression, from her senior capstone work that was exhibited in spring 2021 at RIT City Art Space.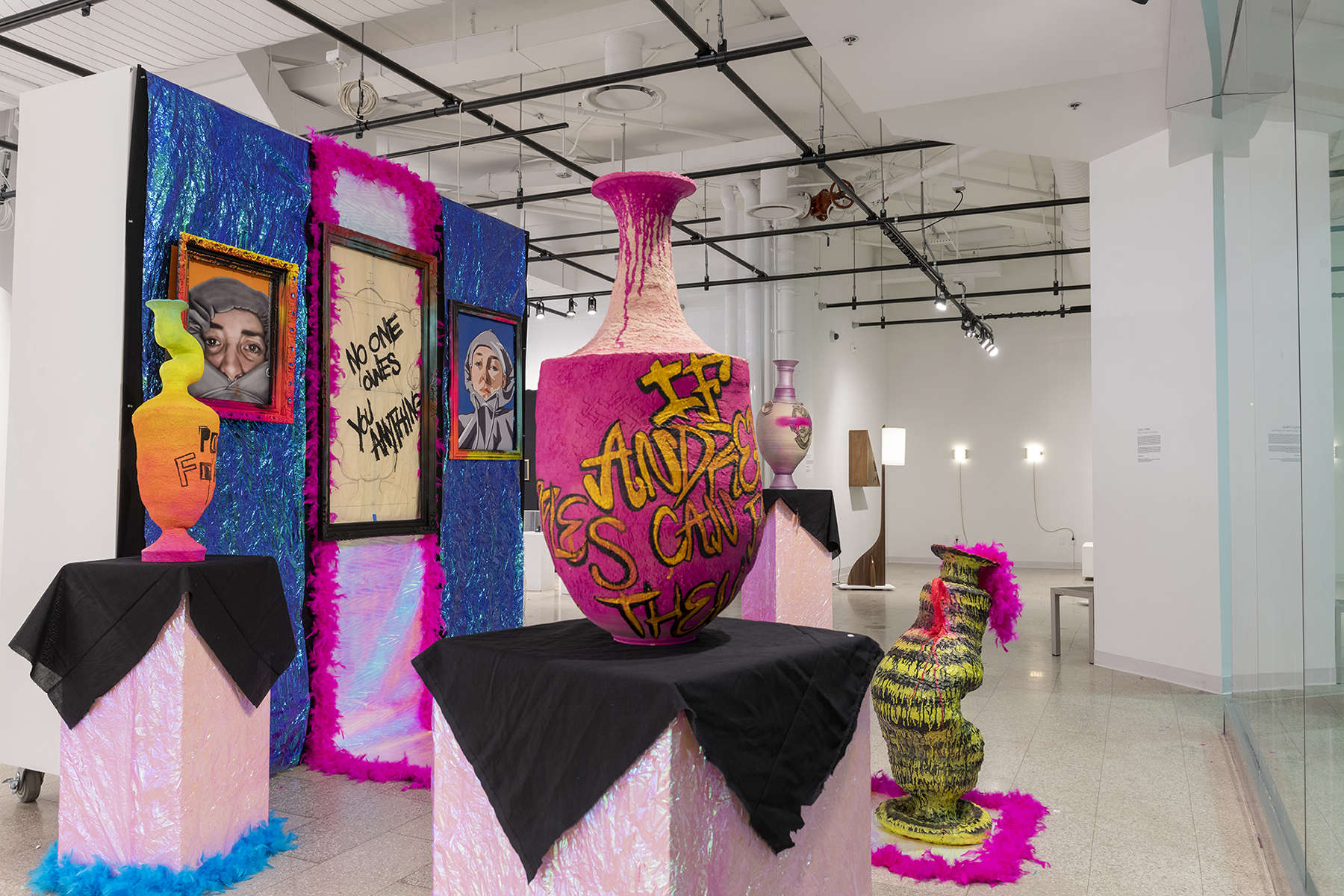 Photo by Elizabeth Lamark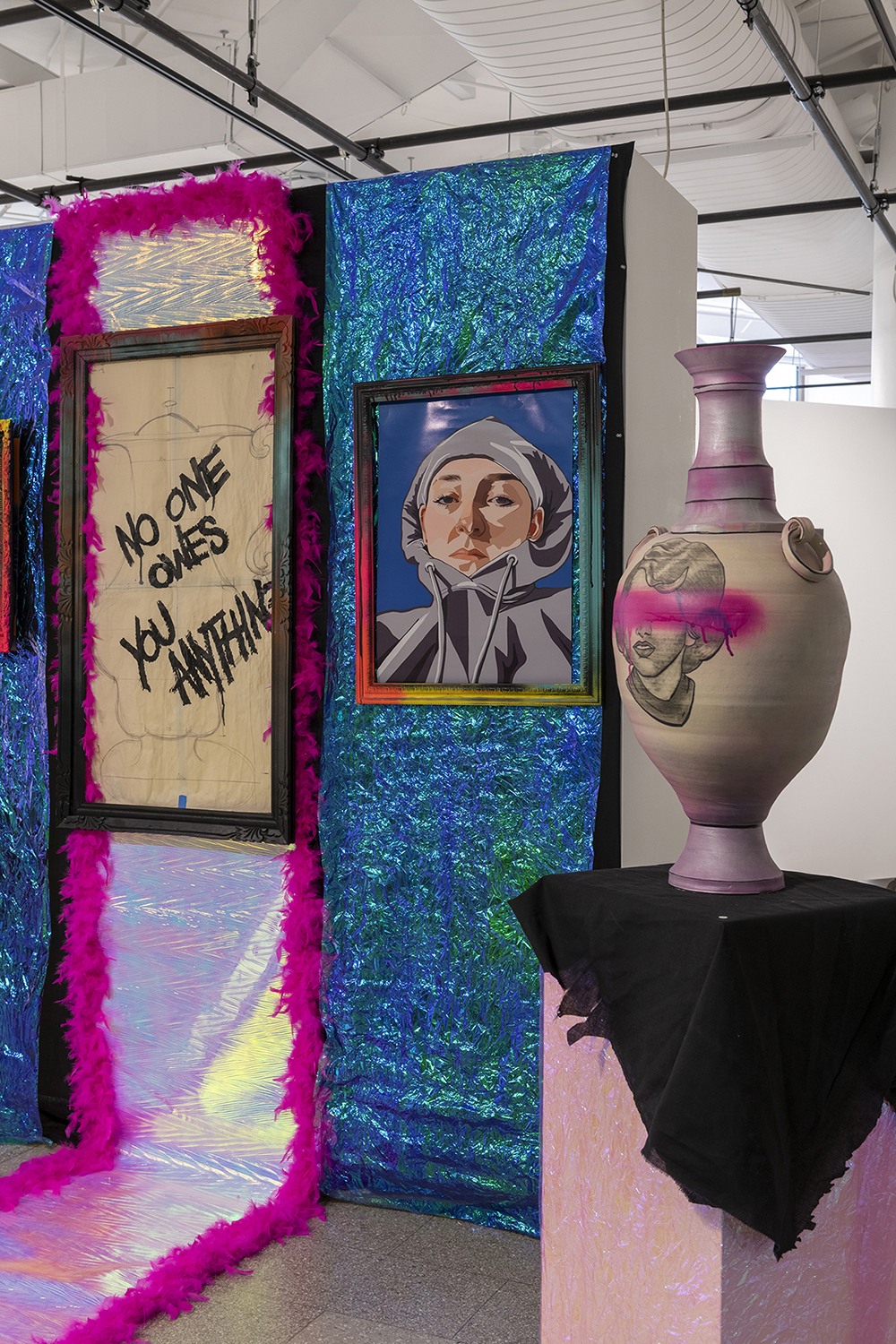 Photo by Elizabeth Lamark
---