Faculty Spotlight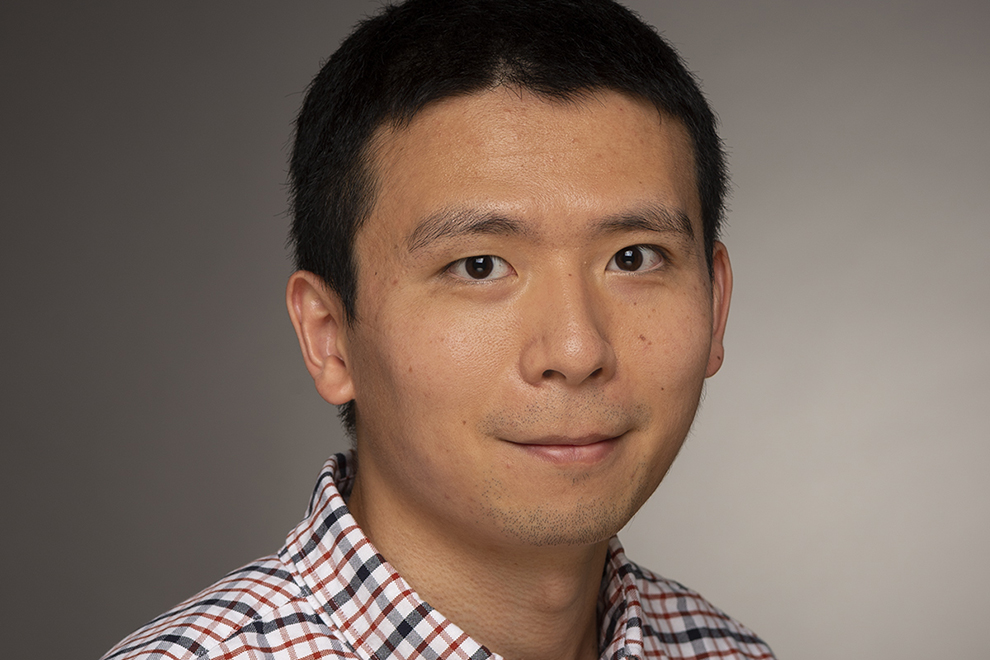 Dr. Dongfang Liu joined RIT in the fall of 2021 as assistant professor in the department of computer engineering in the Kate Gleason College of Engineering. He earned his Ph.D. degree from Purdue University. Dr. Dongfang Liu's research focus on embodied AI and creates general AI solutions to address significant societal challenges.
His ongoing work consists of: 1) developing attention-guided perception models that behave like a human's perpetual capacity; and 2) developing structured and human-centered recognition systems that comprehend the surrounding visual world. His publication portfolio includes papers from major conferences in the artificial intelligence and robotics fields, such as CVPR, ECCV, ICCV, ICRL, NIPS, AAAI, IJCAI, EMNLP, WWW, WACV, IROS, and etc. He currently serves on the senior program committee for AAAI and IJCAI and as an associate editor for IEEE Transactions on Circuits and Systems for Video Technology (TCSVT).
"I have dedicated my research efforts to develop general AI solutions for interdisciplinary research to address challenges with societal relevance. My studied domains span from transportation to agriculture, and to medical science," says Dr. Liu. "I am continuously looking for doctoral/master/undergrad students to work with my research projects. If you want to develop awesome AI tools for real-world problems, I think we need to talk."
Liu has been grated his first award since joining RIT from the National Science Foundation (NSF)'s Computer and Information Science and Engineering Research Initiation Initiative (CRII). Liu's project is "CRII: RI: Vision-Anchored Automation of Bird-Sized UAVs in Unknown Cluttered Indoor Environments".

Autonomous unmanned aerial vehicles (UAVs) generally utilize a monocular camera sensor as the only perception source. Without having measures from other sensors, one central objective for autonomous UAVs is to have the capacity of vision-based perception and navigation to understand and interact with the underlying environment. This project introduces a concept of multi-task fusion for video perception, which aims at simultaneous detection, segmentation, tracking, distance measurement, and self-localization in the video domain.  
To learn more about Dr. Liu's research, please visit his website.