Fine Art New York City Trip, 2016
Willie Osterman and I just got back from a week in New York City with graduate students and seniors from Fine Art Photography. It was a remarkable trip. With barely enough time for coffee or lunch breaks, we ran all over Manhattan and Brooklyn meeting remarkable people who gave us honest advice. We met with ten working artists, four book publishers, three gallerists, two photo editors, fifteen alums, one designer, one bookbinder and one critic. We also saw exhibitions by Taryn Simon, Walid Raad, Gregory Crewdson, Chris McCaw, Ana Mendieta, Luigi Ghirri, Mark Dion, Fred Tomaselli, Laura Poitras and many, many more! (Photos by Gregory Halpern and Dustin Brown)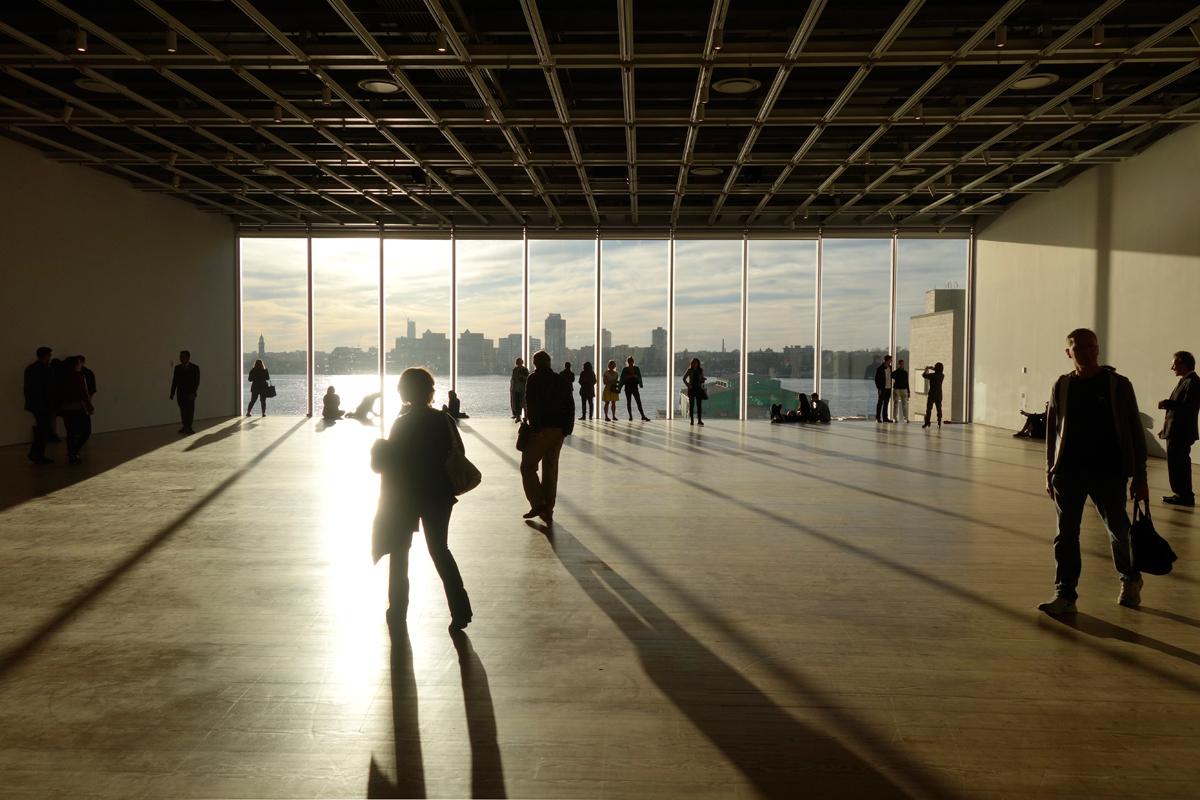 Friday evening sunset at the Whitney Museum. The end of a great week in NYC!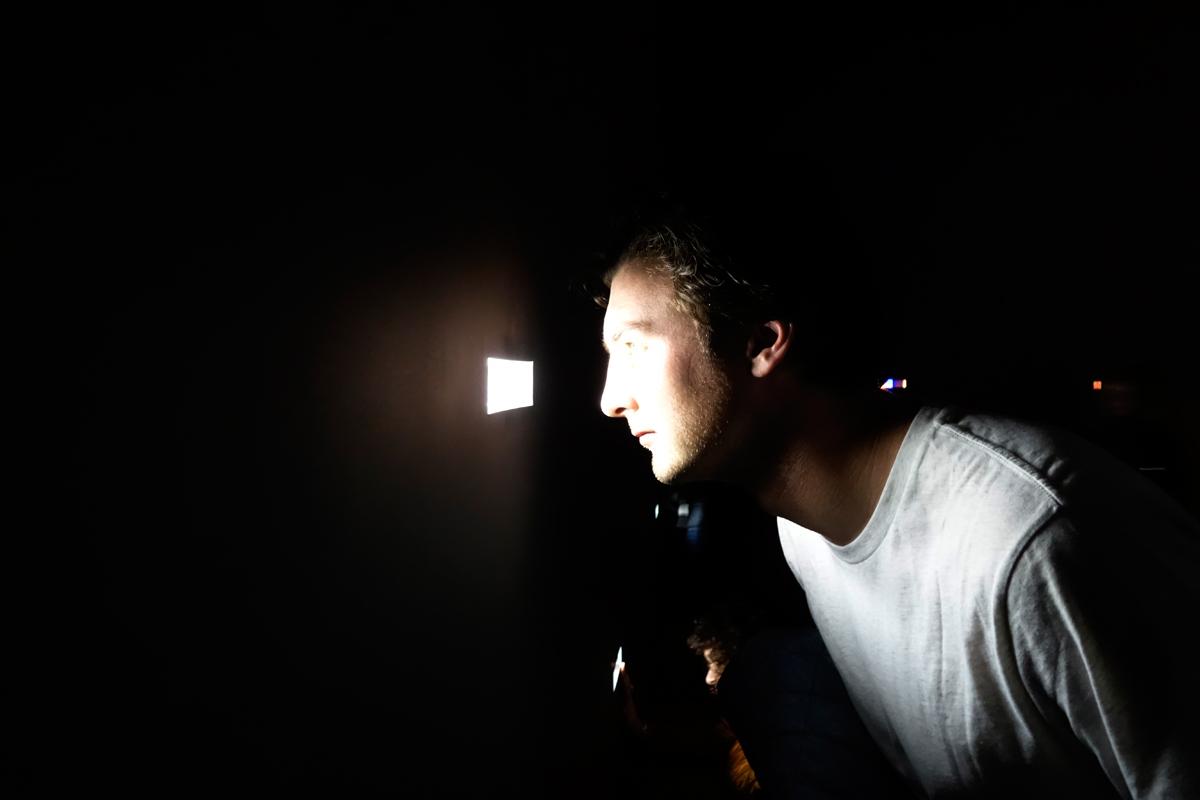 Cory Fitzgerald at the Laura Poitras show at the Whitney Museum.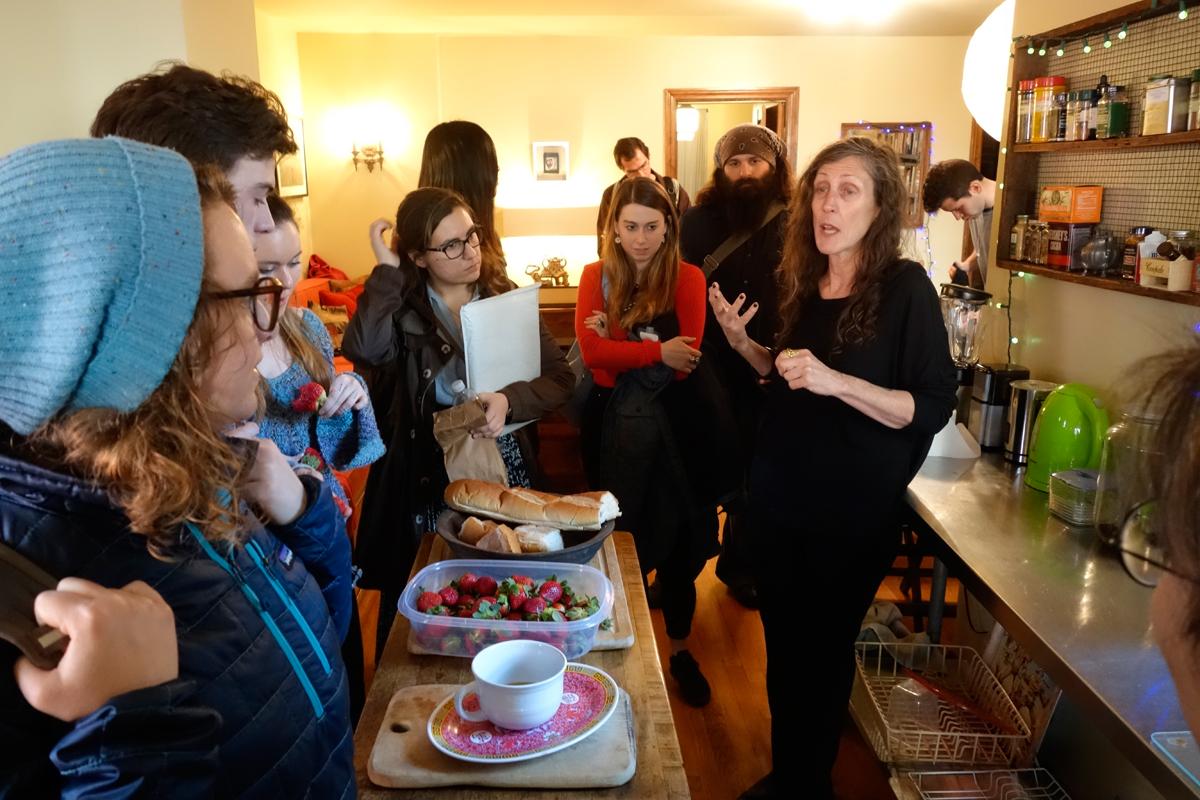 At home with photographer and Guggenheim recipient Brenda Ann Kenneally.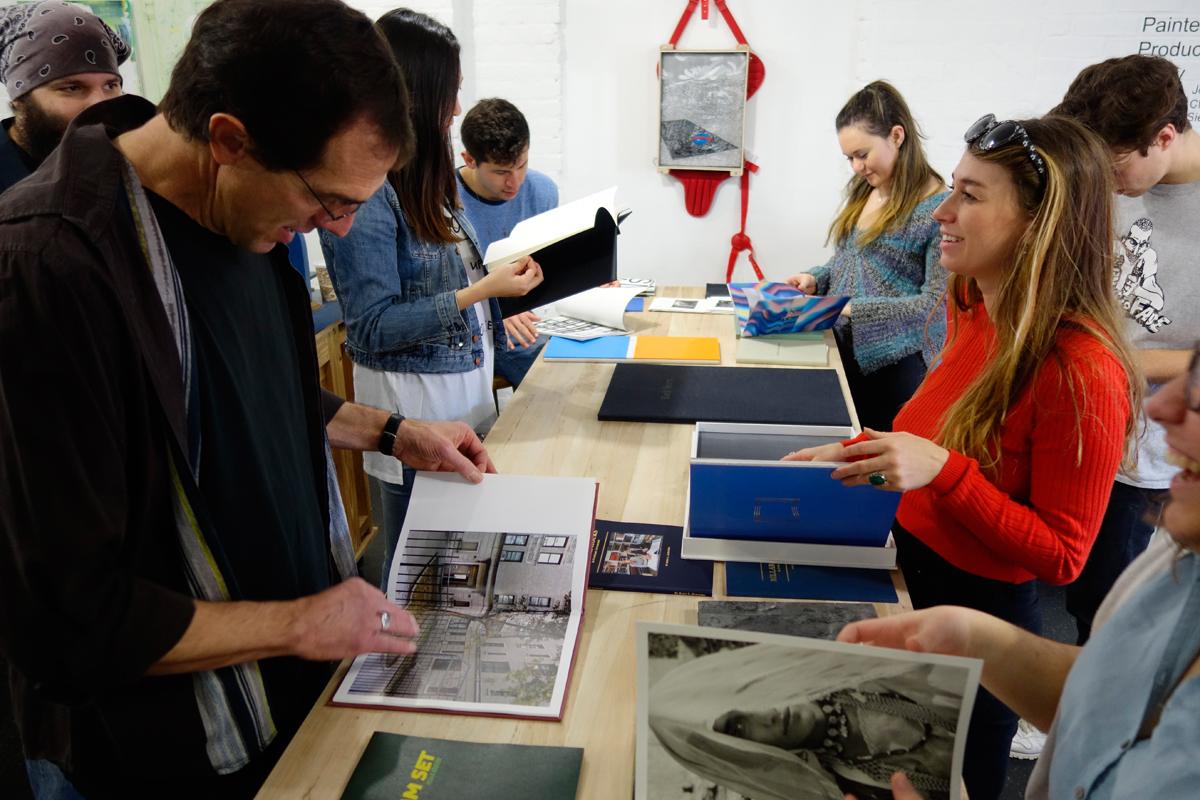 Looking at hand-made books at Small Editions Studio in Brooklyn.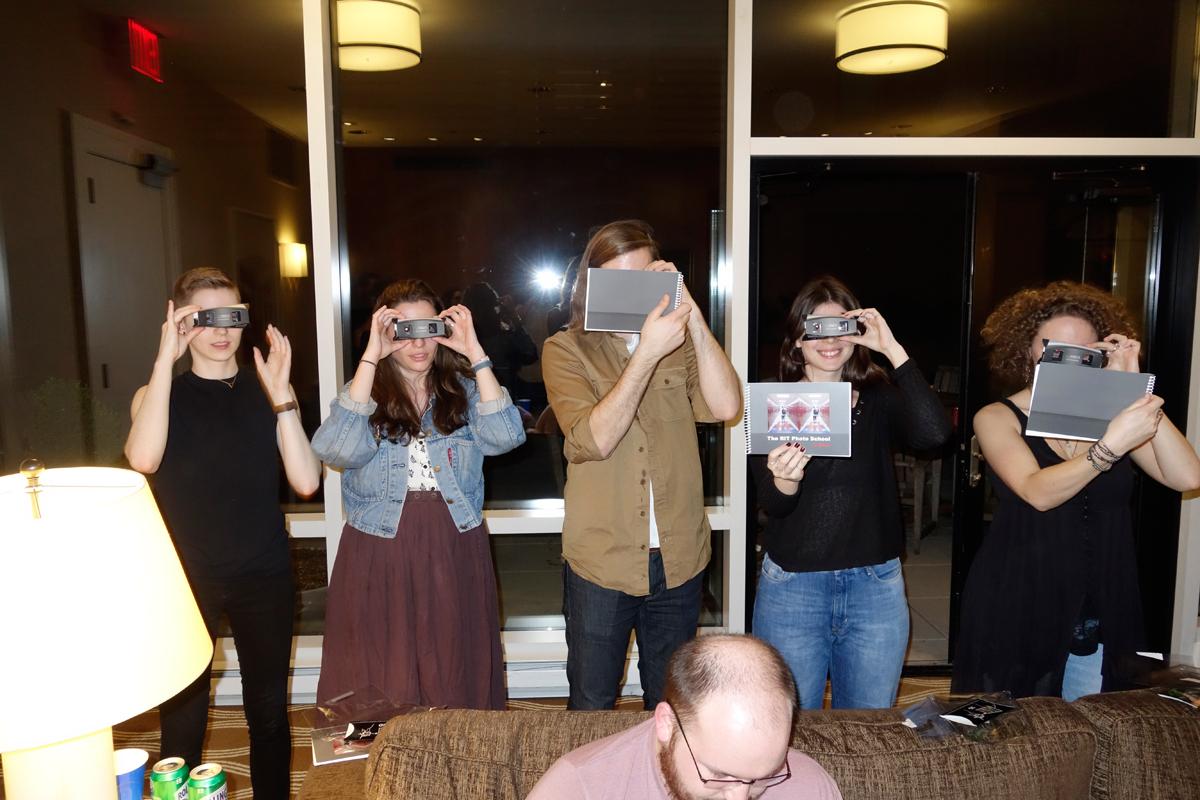 Recent alums using 3D glasses to examine Frank Cost's latest creation.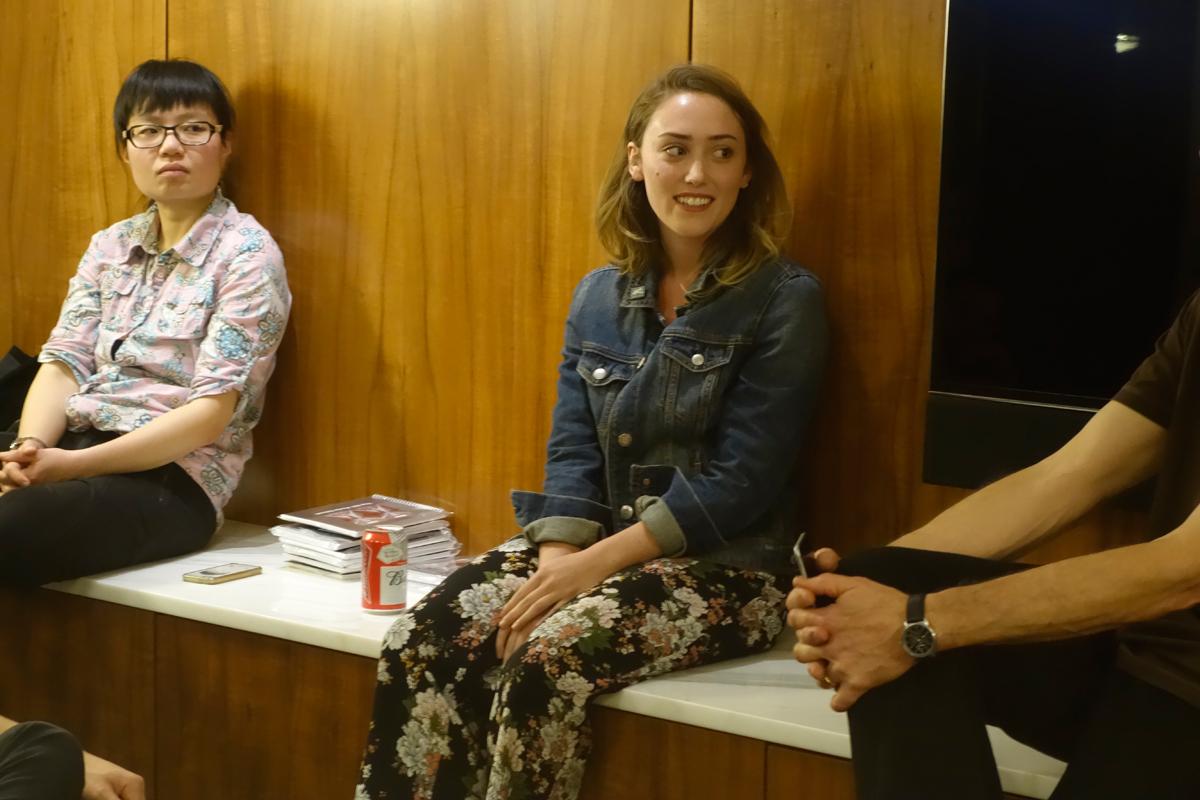 Recent RIT alum Sam Cannon talking about her work since graduating.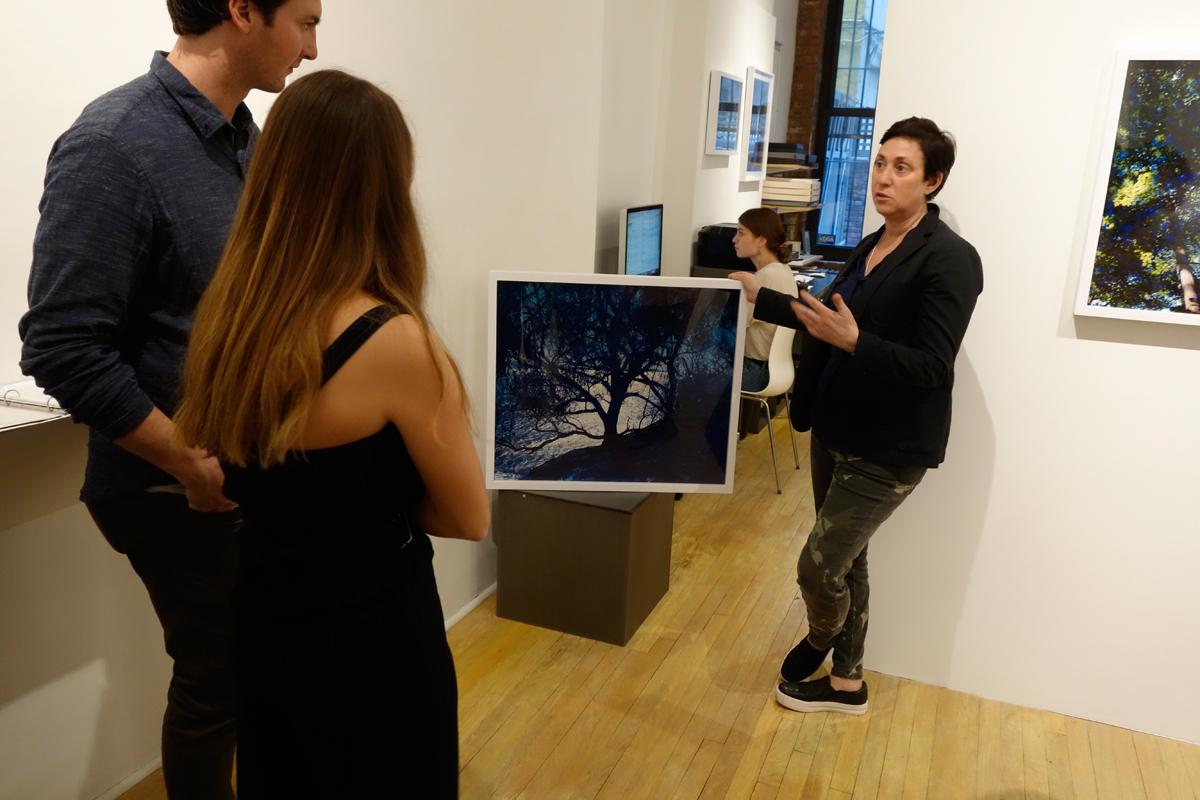 Sasha Wolf talking to students at Sasha Wolf Gallery.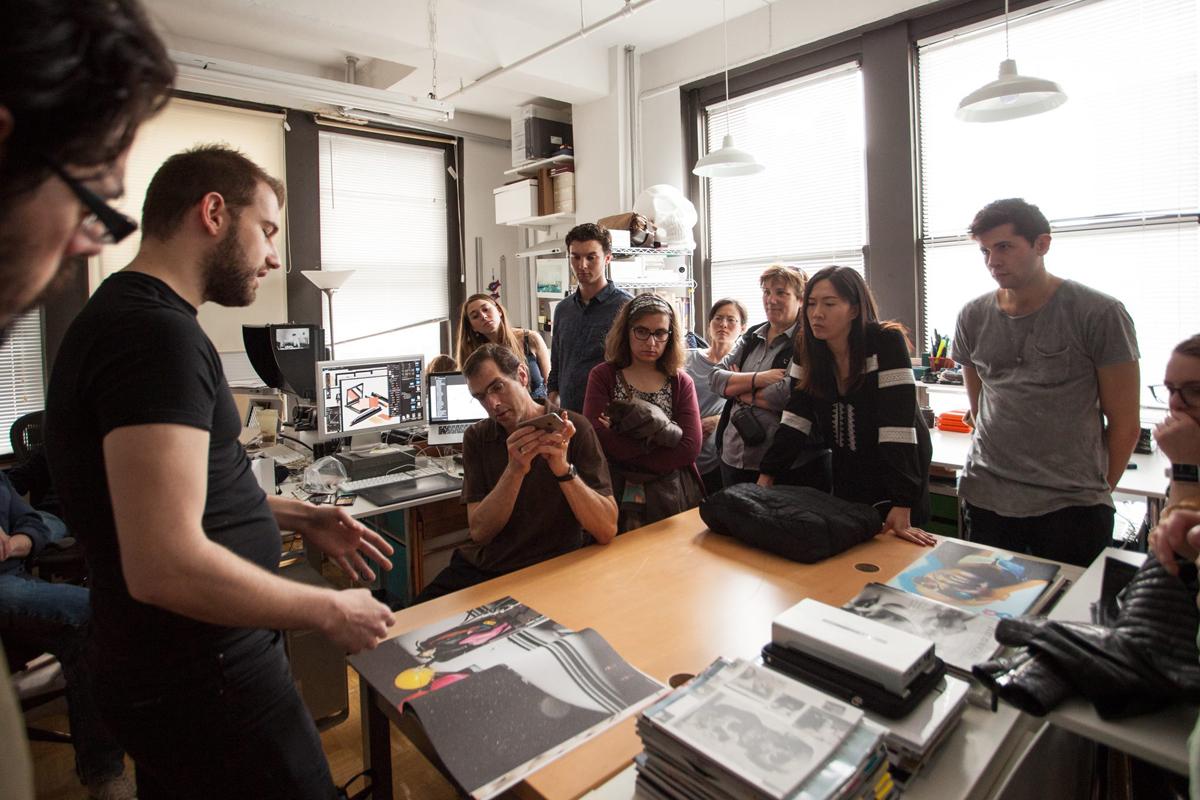 Pari Dukovic (RIT alum and "New Yorker" staff photographer) showing his recent series on musicians for GQ magazine.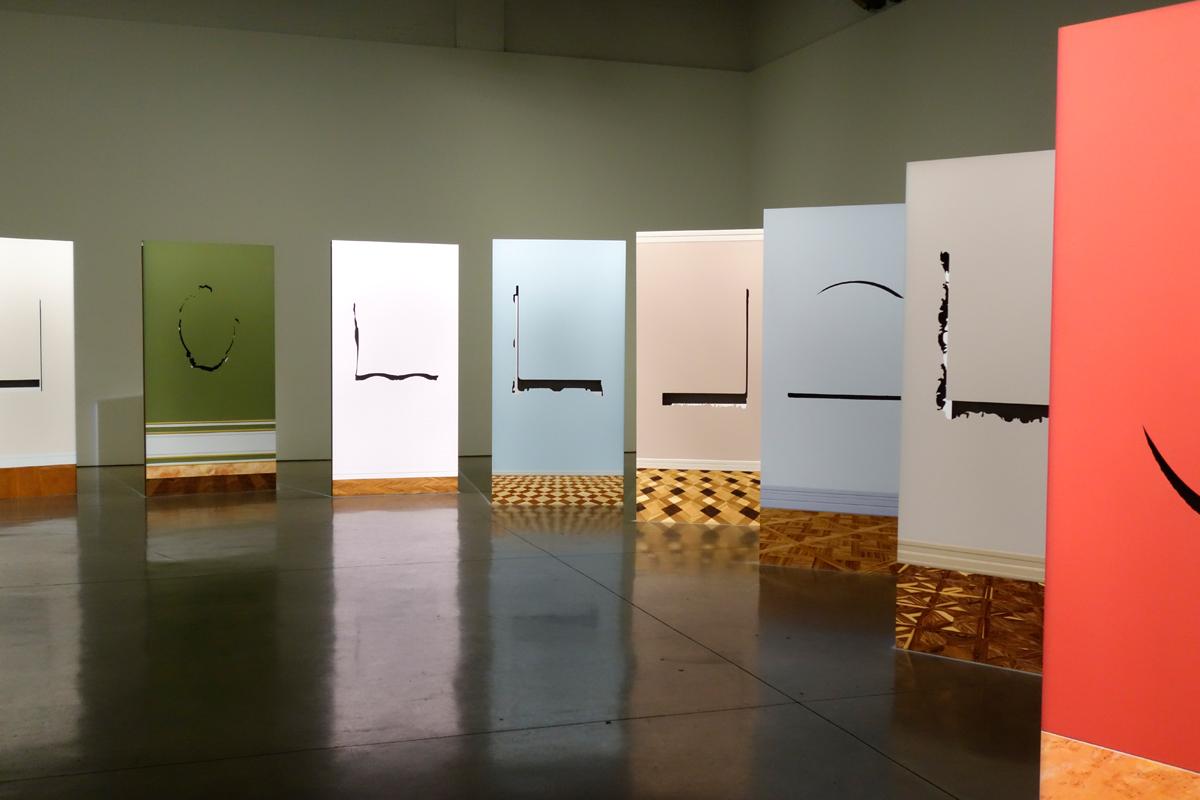 Installation by RIT alum Walid Raad at Paula Cooper Gallery.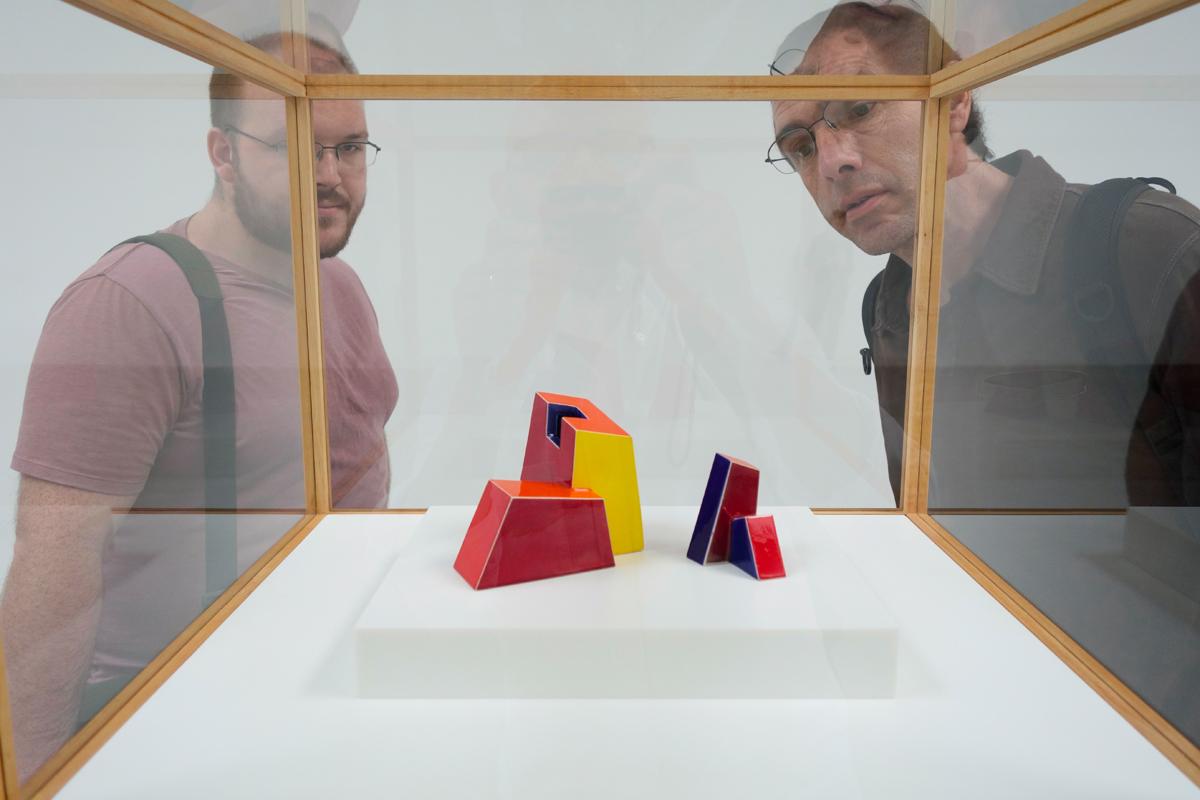 Robert Gordon (left) and Professor Willie Osterman (right) looking at Ken Price sculpture.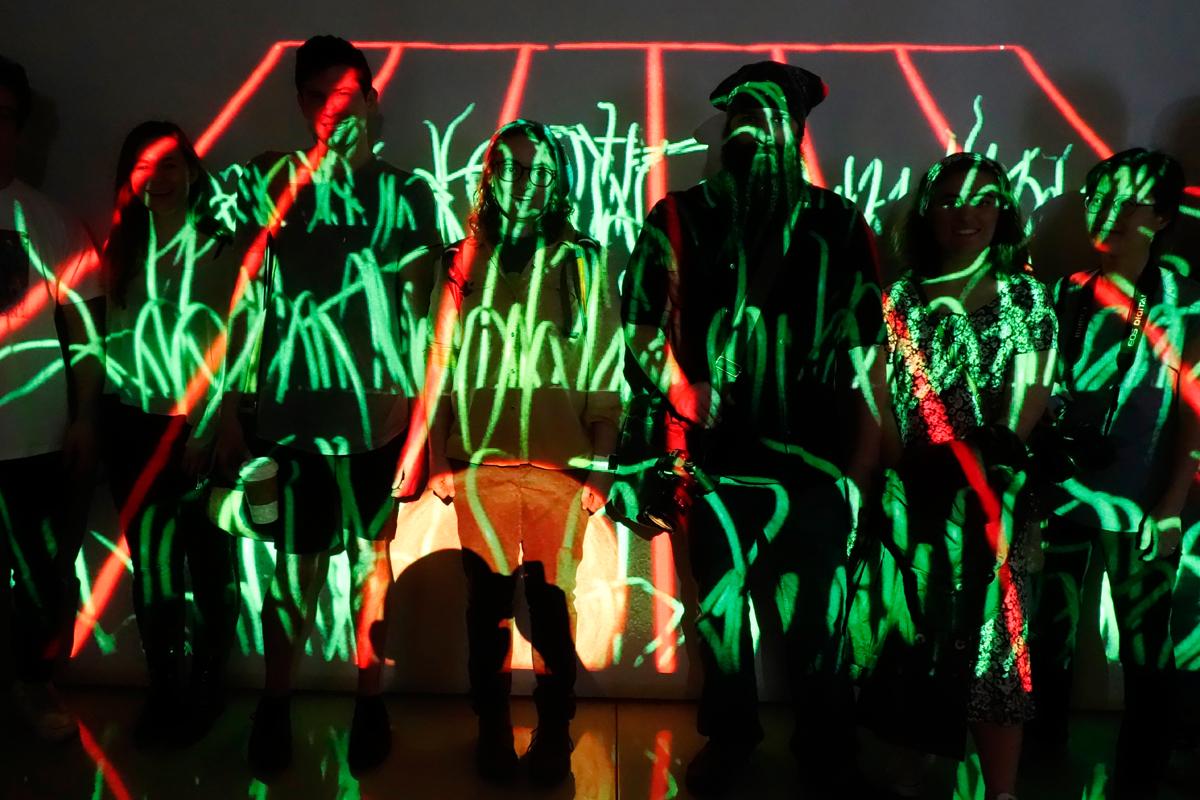 Tired, happy students bathed in the light of Erika Beckman's video at Mary Boone Gallery.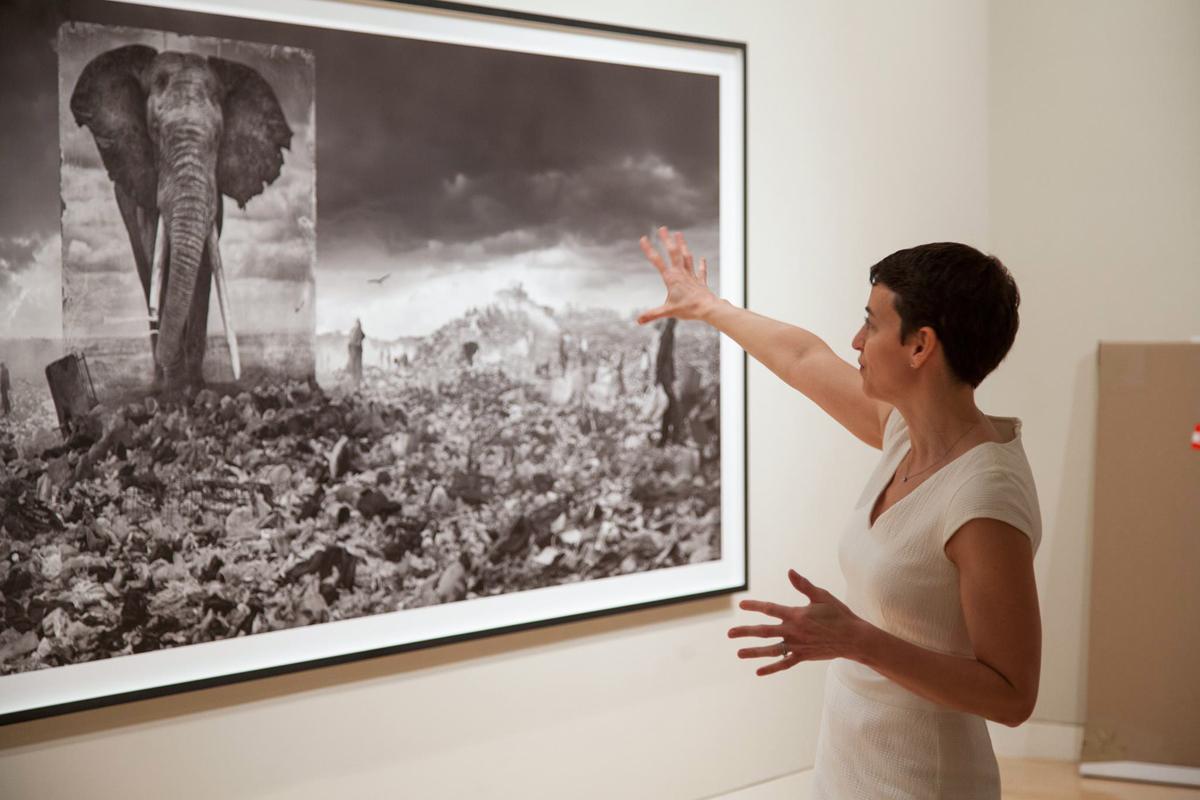 Julie Castellano discussing the Nick Brandt show at Edwyn Houk Gallery.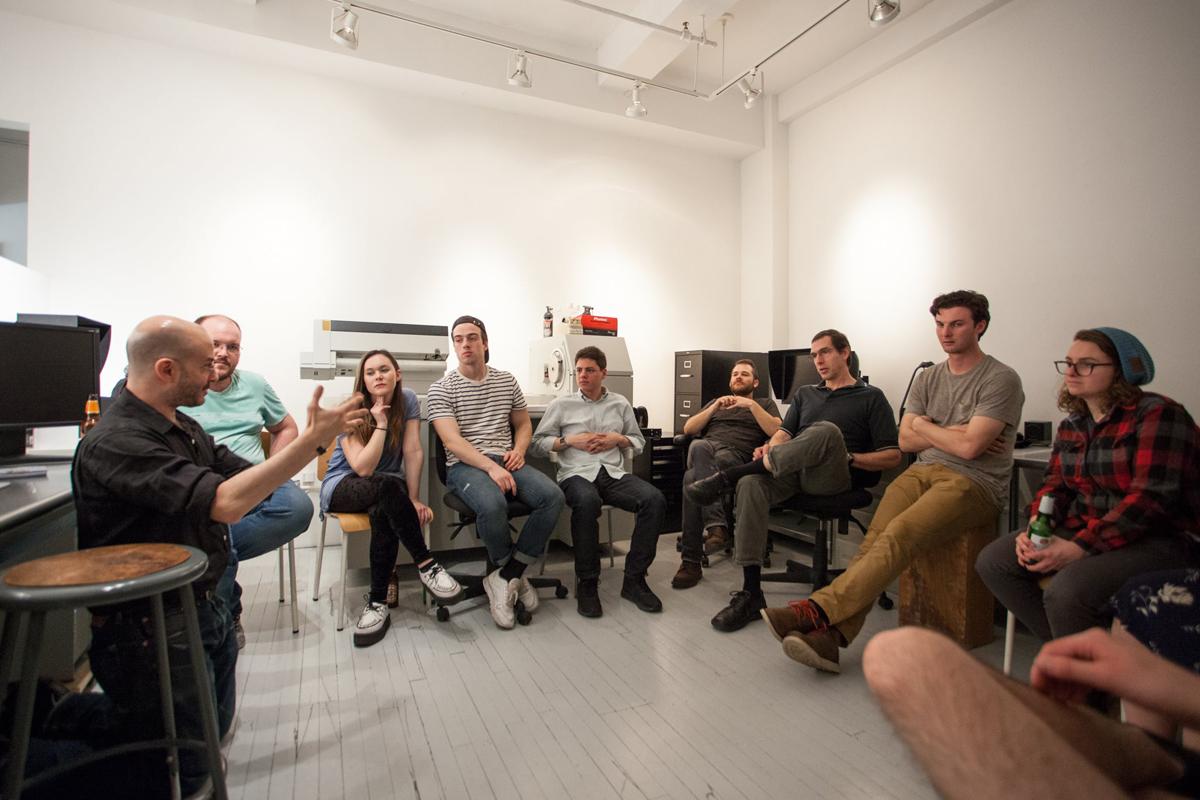 RIT alums Joel Lederer and Brian Emory talking about life and work since graduating.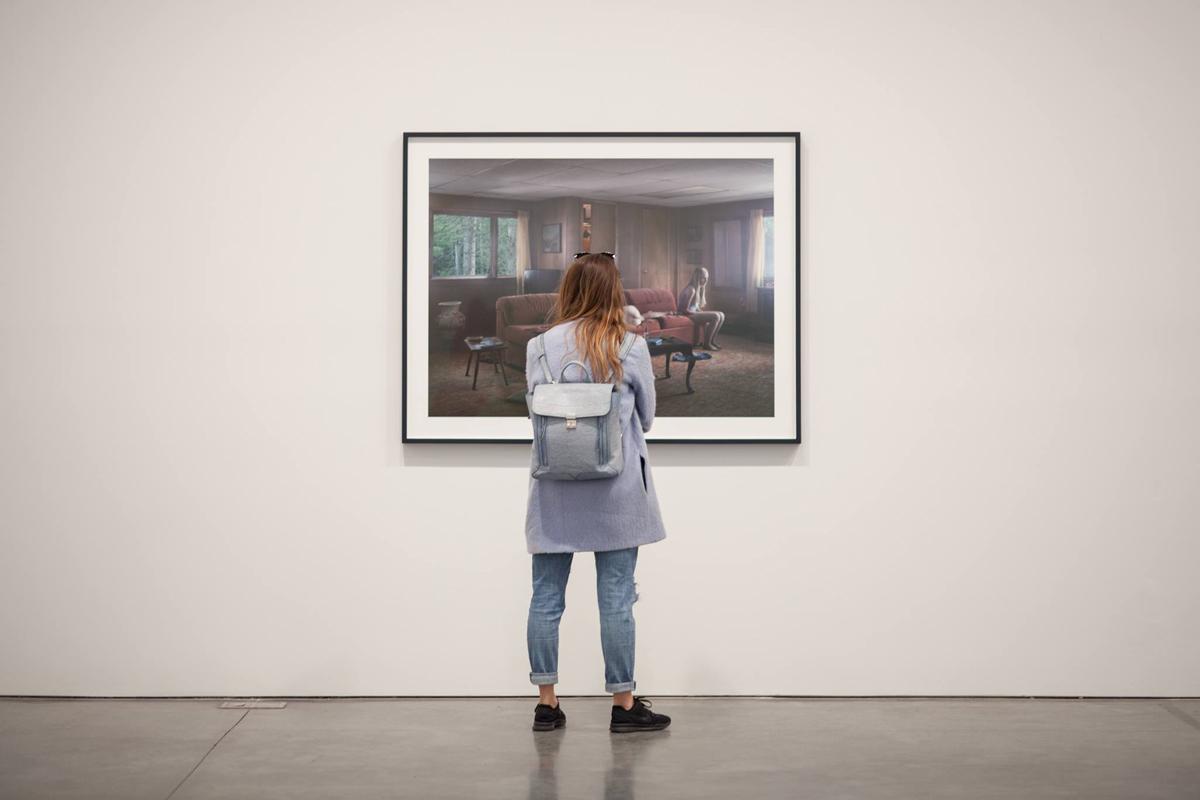 Ciara Duffy at the Gregory Crewdson show at Gagosian Gallery.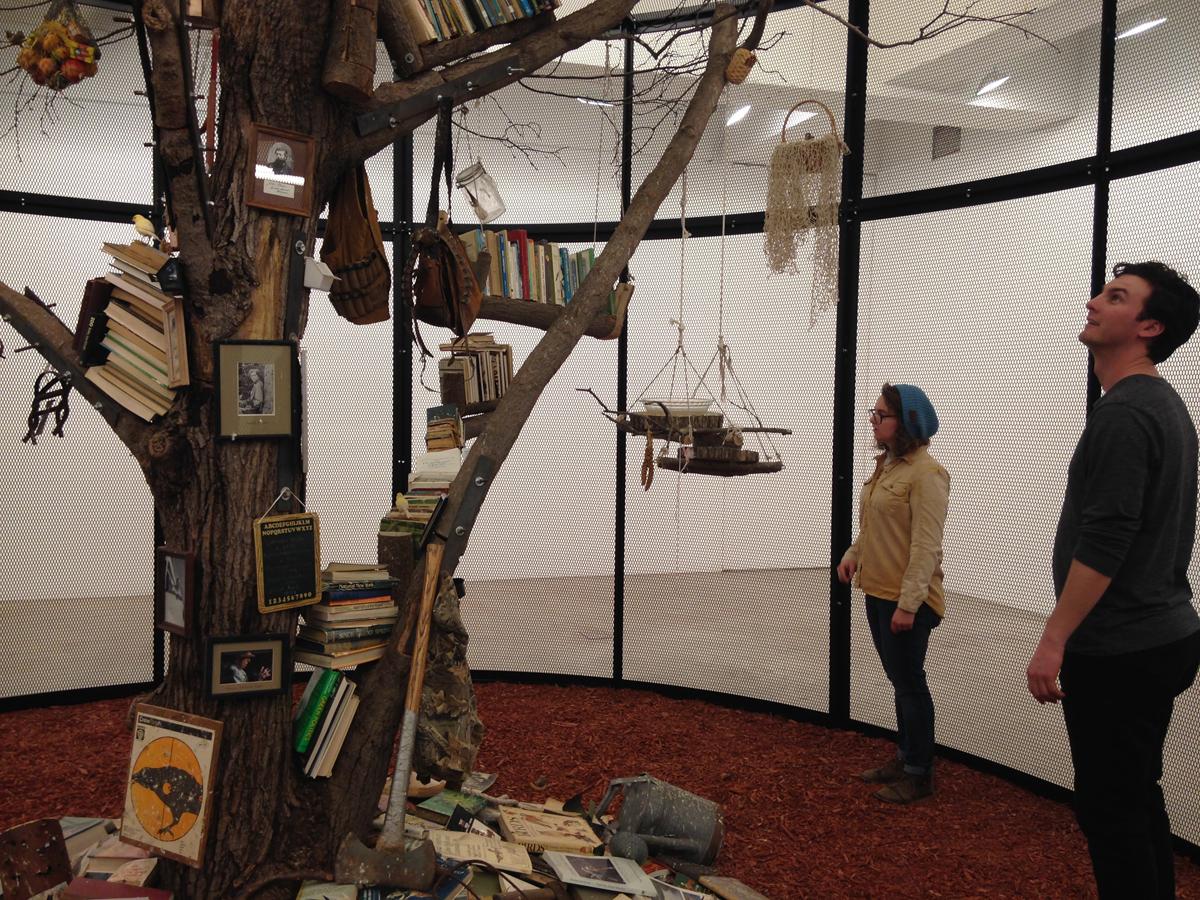 Katie Efstathiou and Cory Fitzgerald at the Mark Dion show at Tanya Bonakdar Gallery.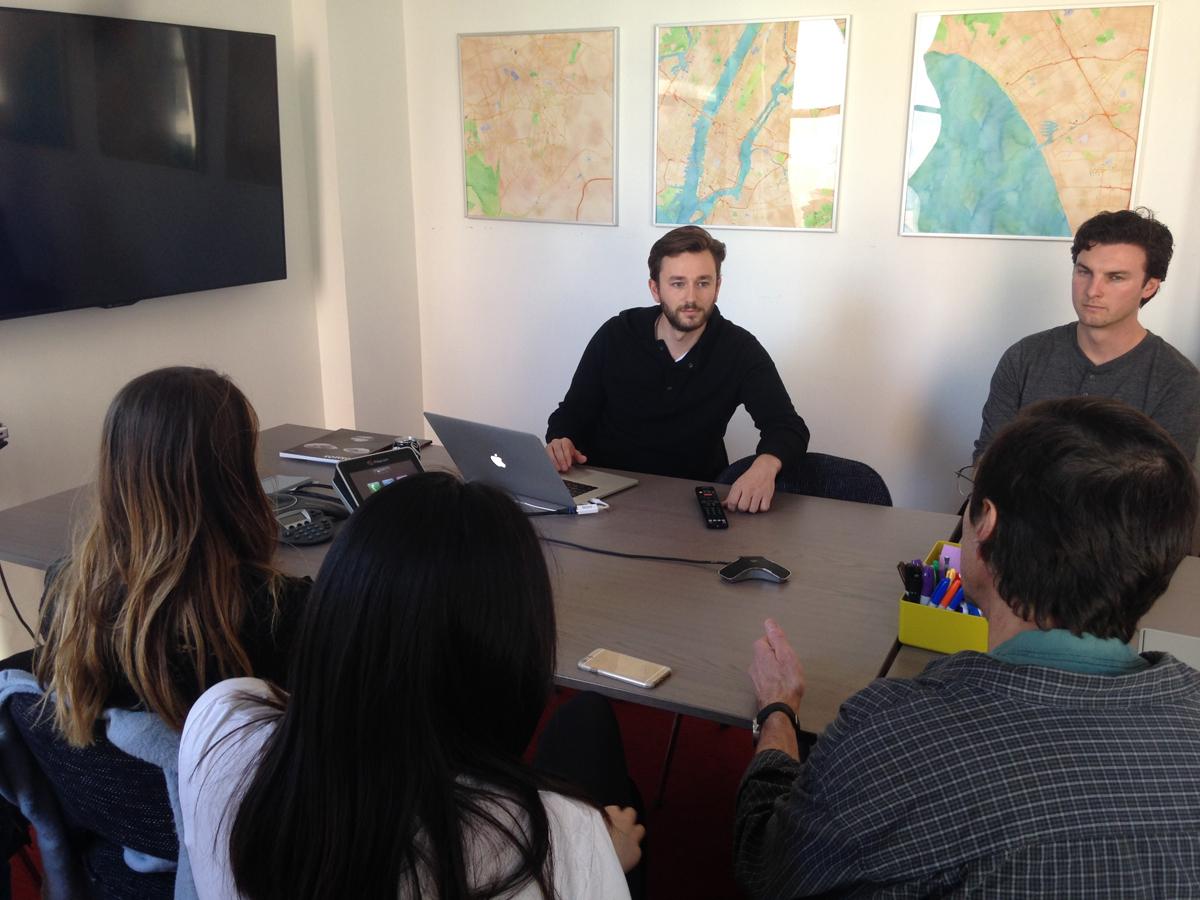 Noah Rabinowitz, photographer and art director at Medium and Associate Editor of OSMOS magazine.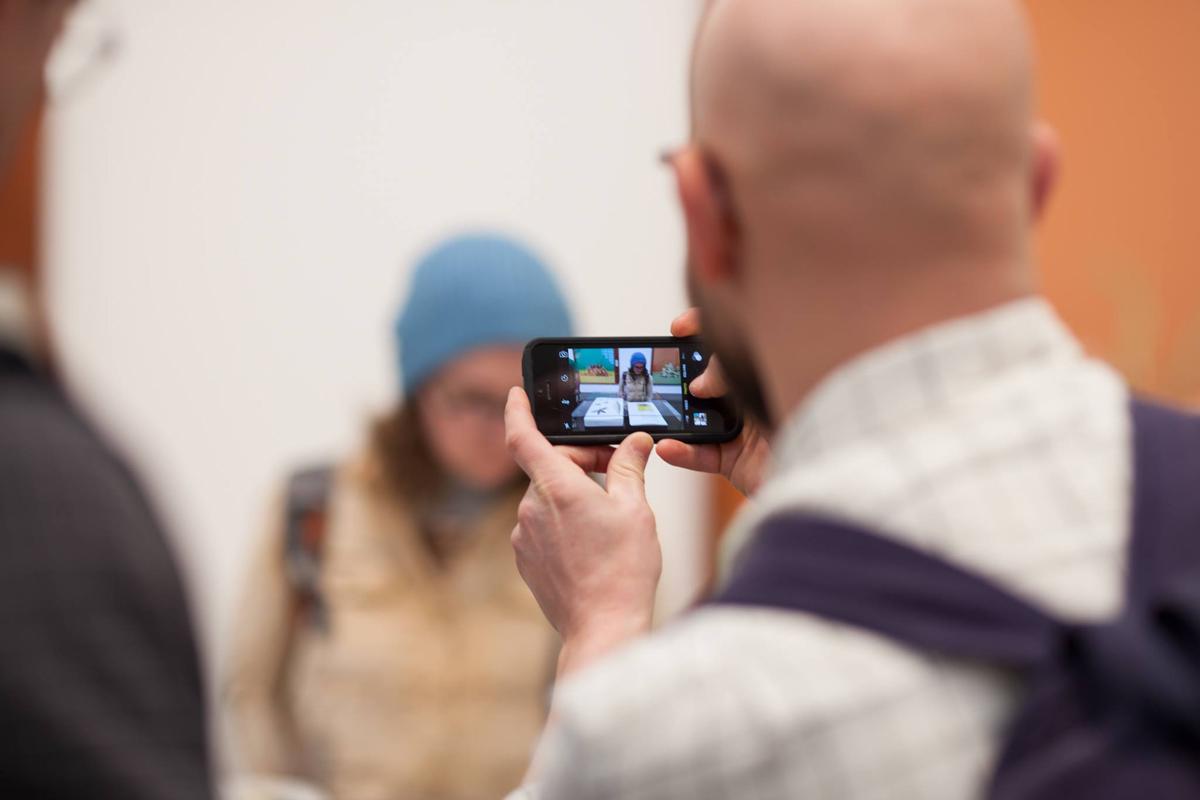 Katie Efstathiou redux.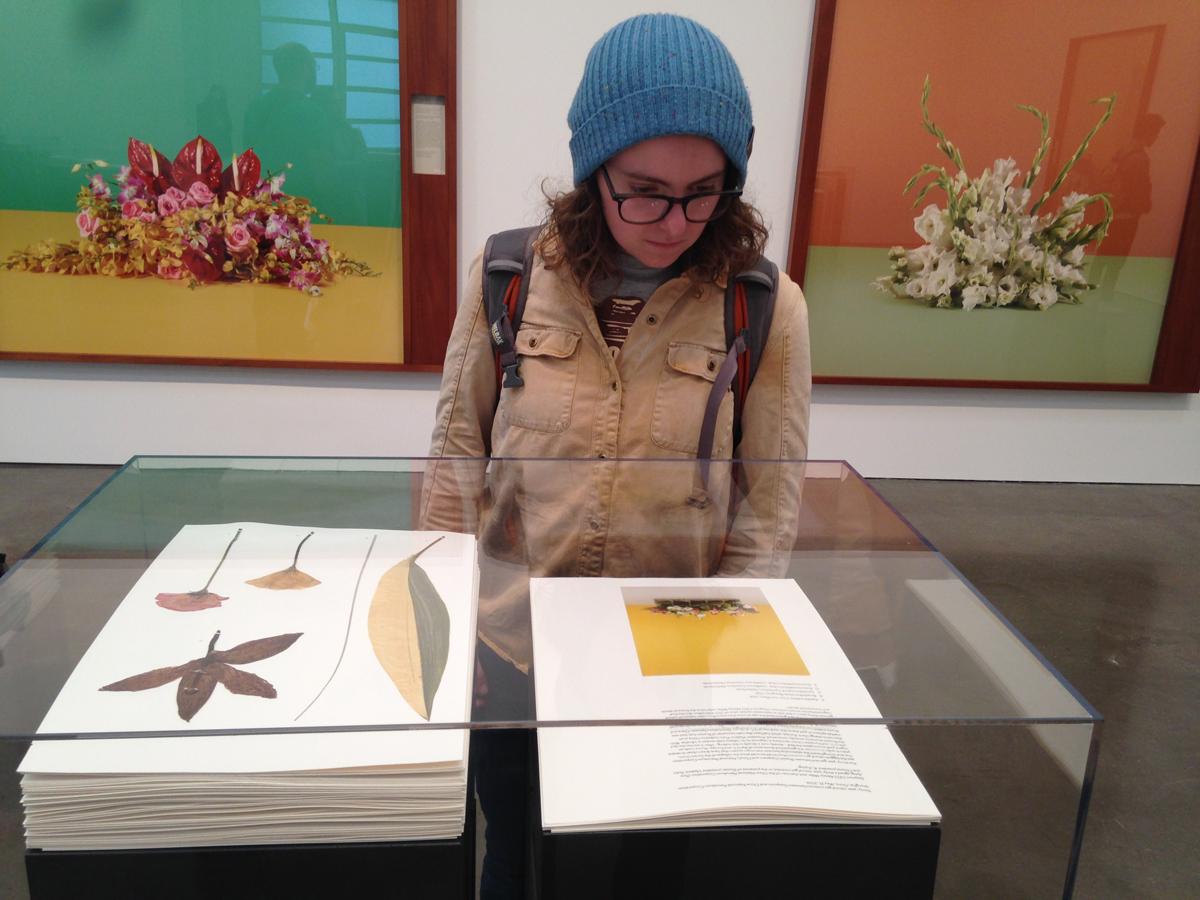 Katie Efstathiou at the Taryn Simon show at Gagosian Gallery.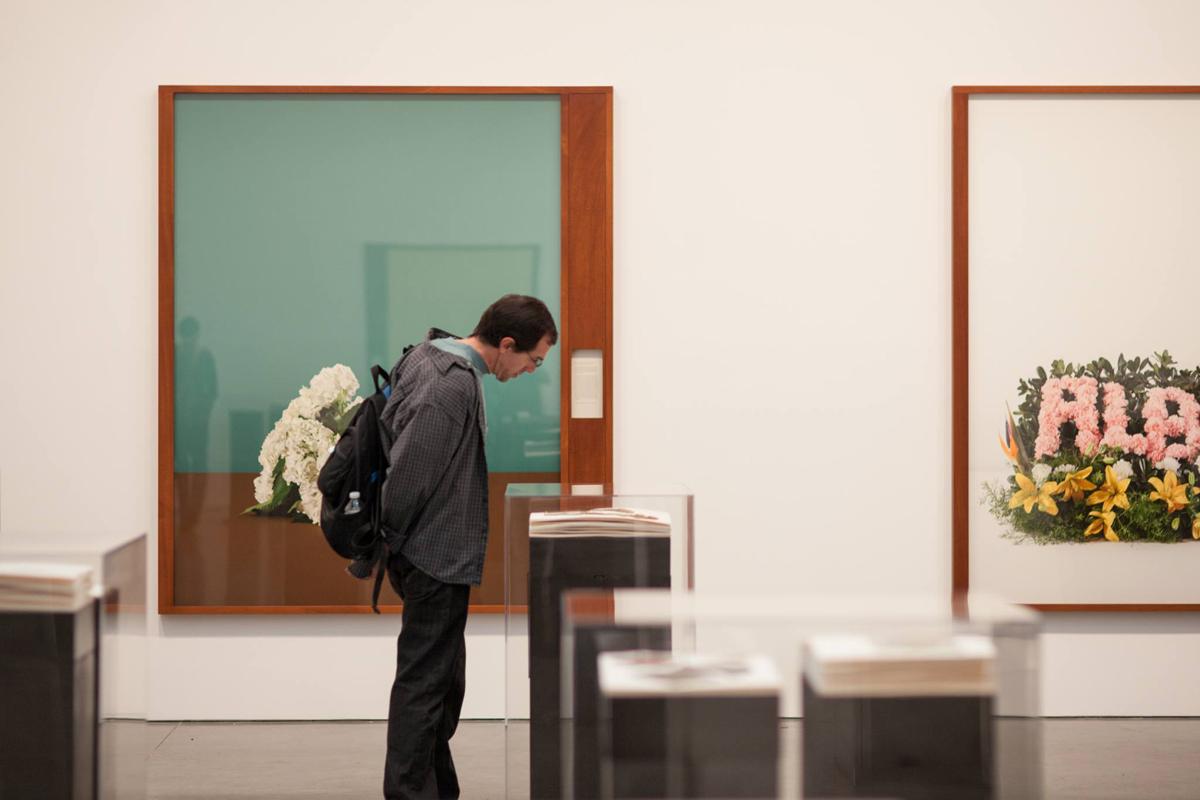 Professor Willie Osterman at the Taryn Simon show at Gagosian Gallery.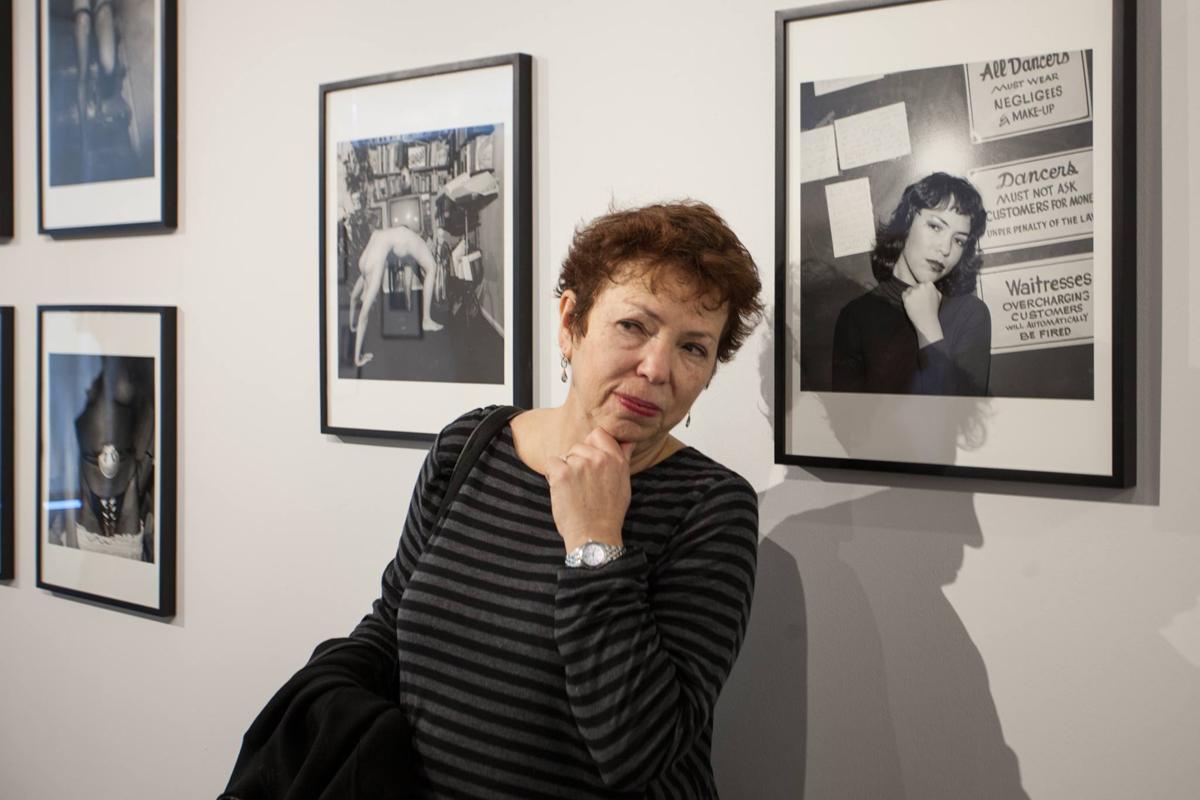 Meryl Meisler (with her younger self) at her show at Steven Kasher Gallery.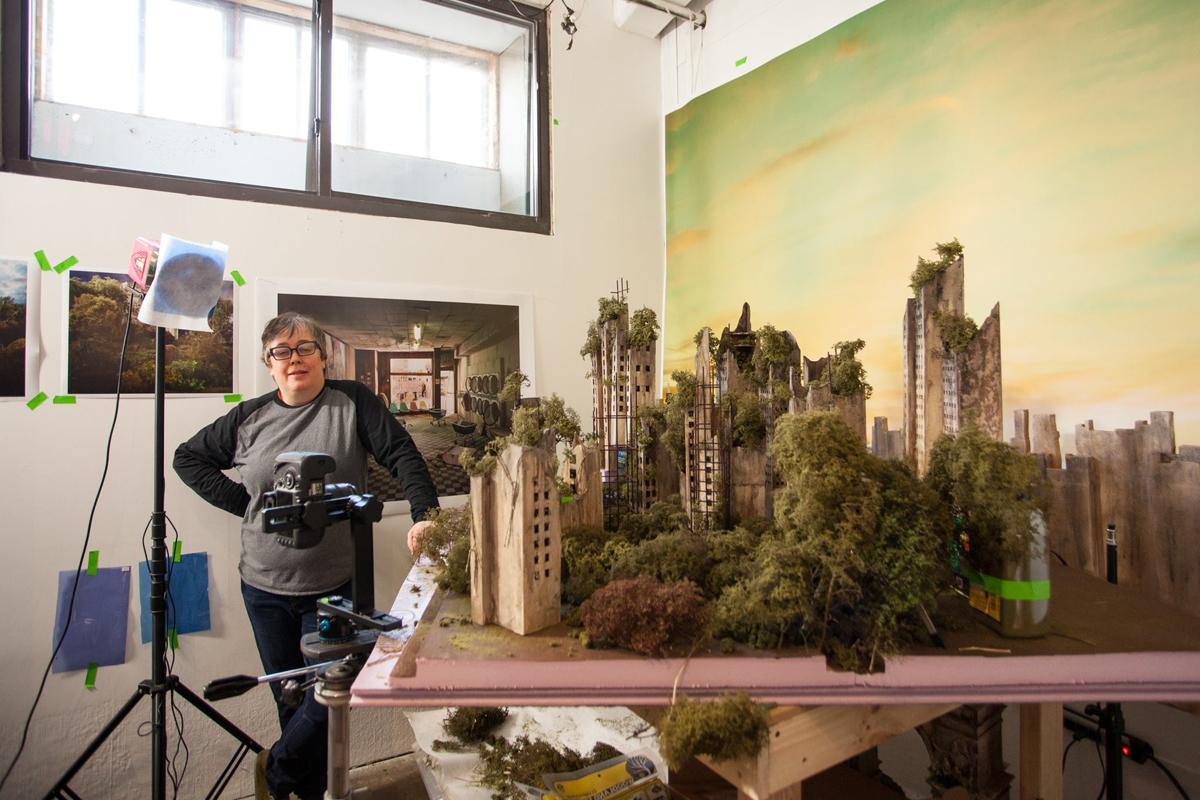 With Lori Nix in her studio.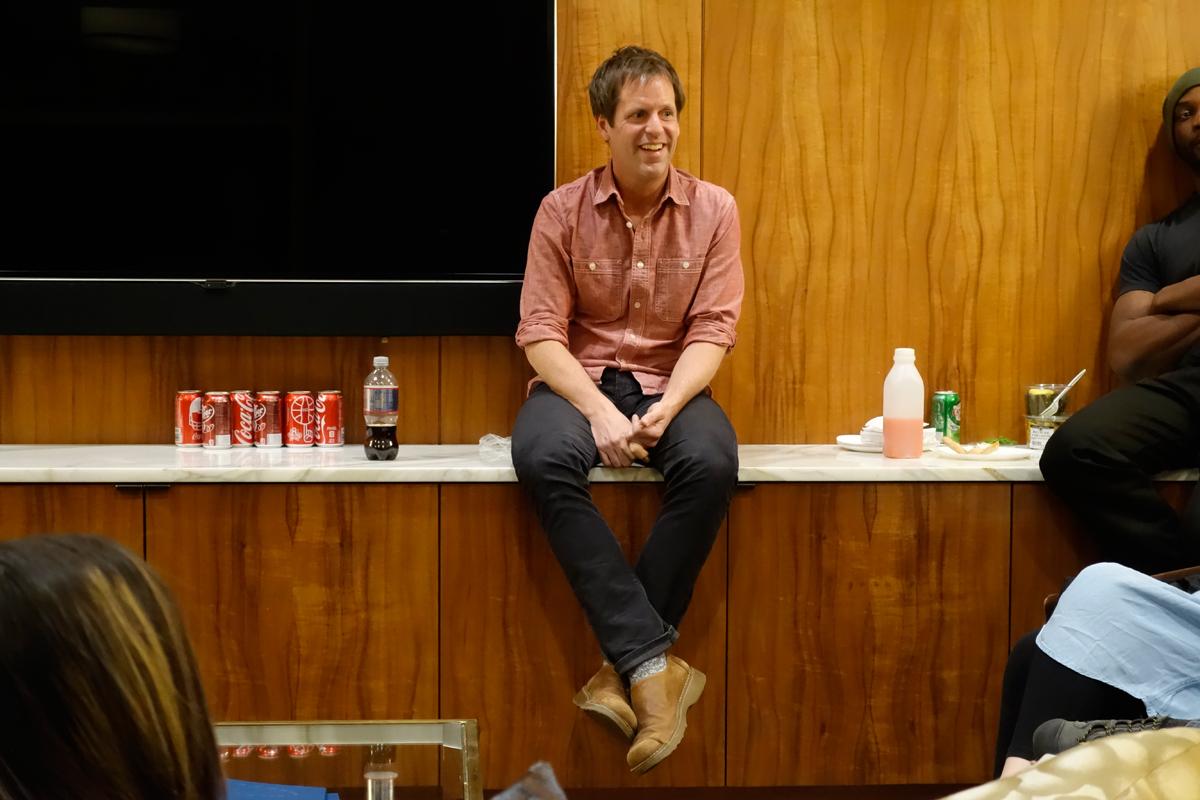 Tim Carpenter, photographer and publisher of TIS Books.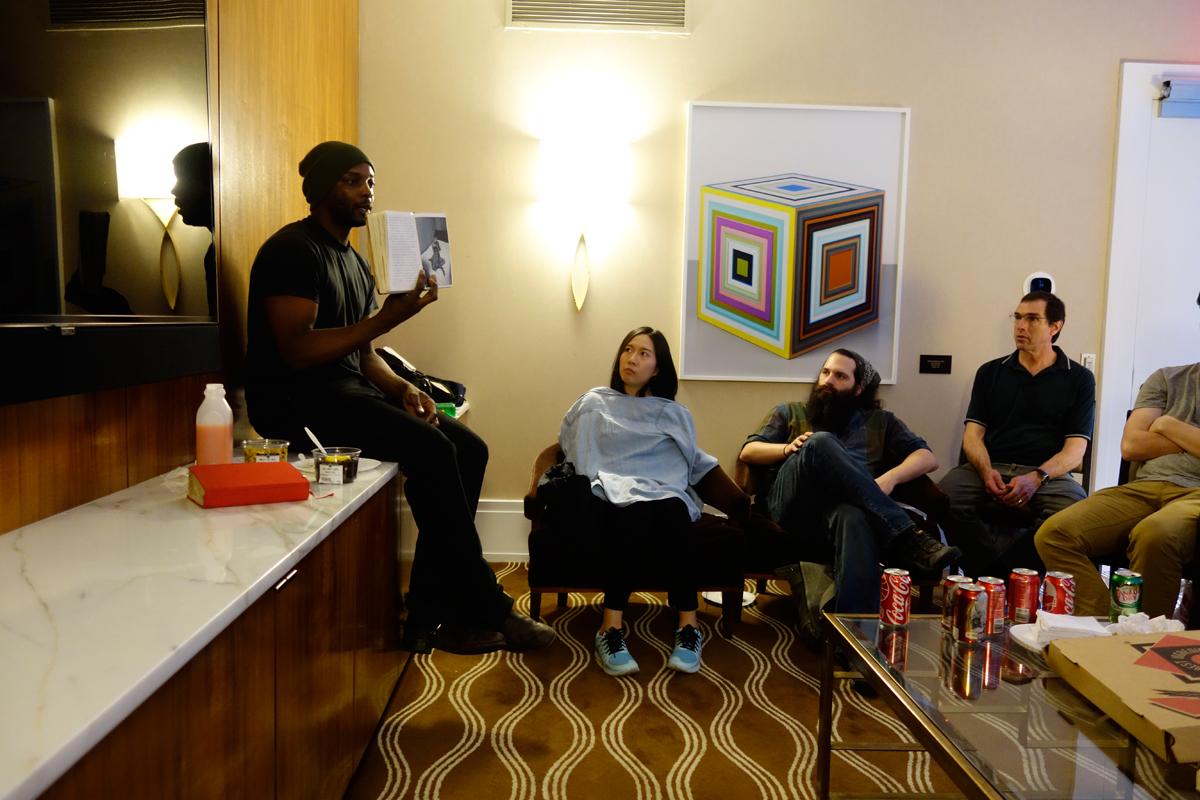 Stanley Wolukau-Wanambwa, photographer and writer. Wolukau-Wanambwa is a regular contributor to Aperture, the PhotoBook Review and runs The Great Leap Sideways.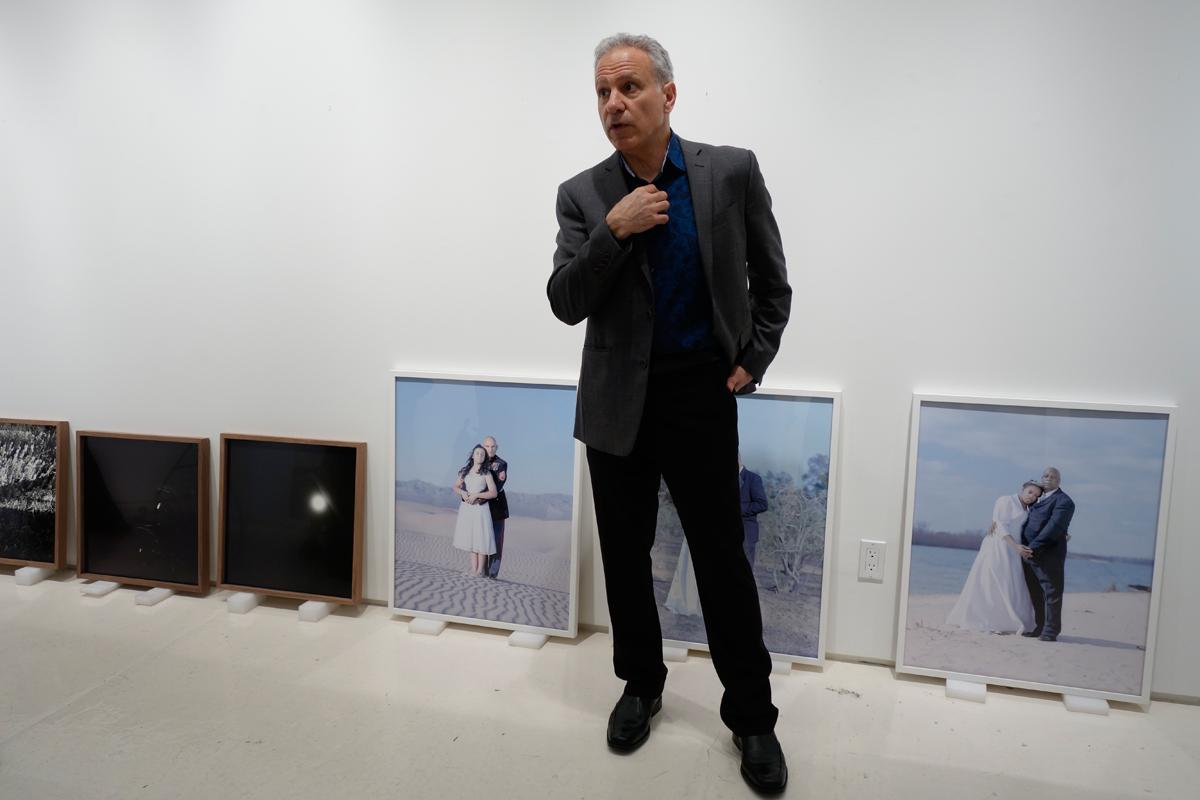 Rick Wester at his Chelsea gallery, Rick Wester Fine Art. Wester is an RIT alum.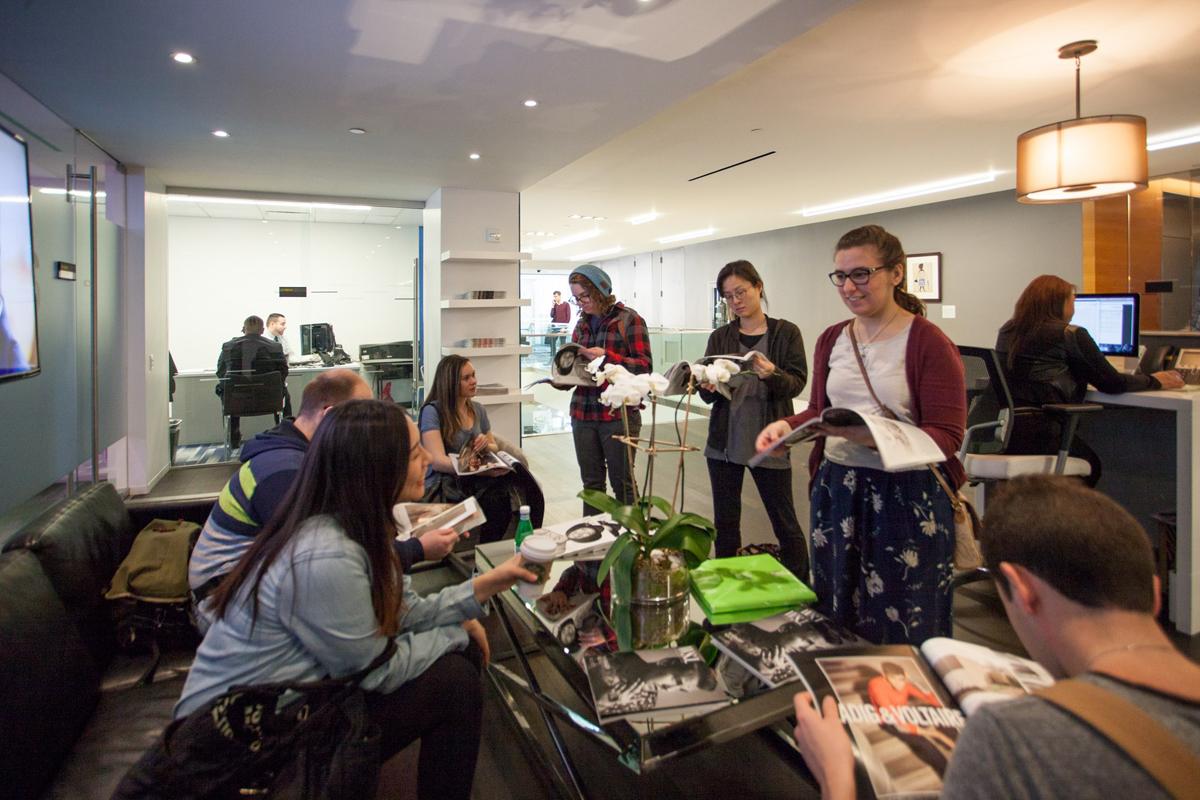 At WSJ Magazine.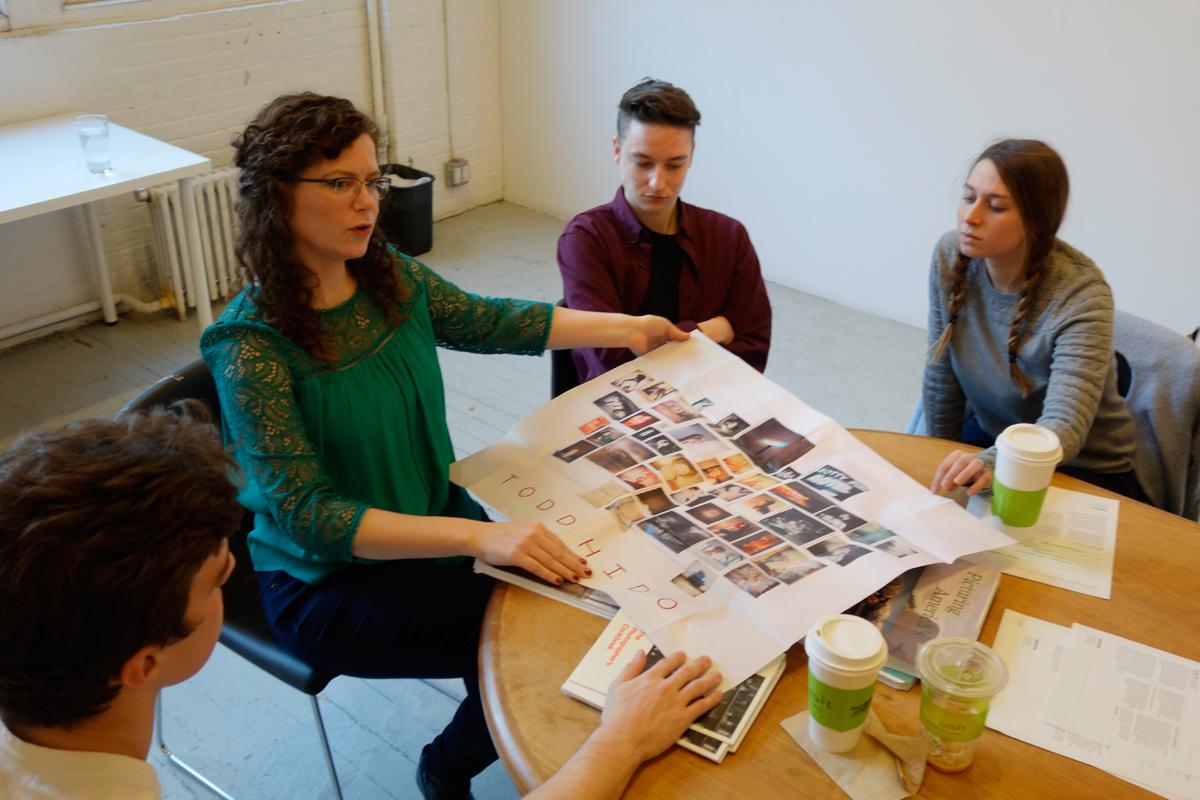 Denise Wolff, Editor at Aperture (left) and David Arkin, her assistant and RIT alum (to her right). Wolff is showing a draft of Todd Hido's new book, which she is editing.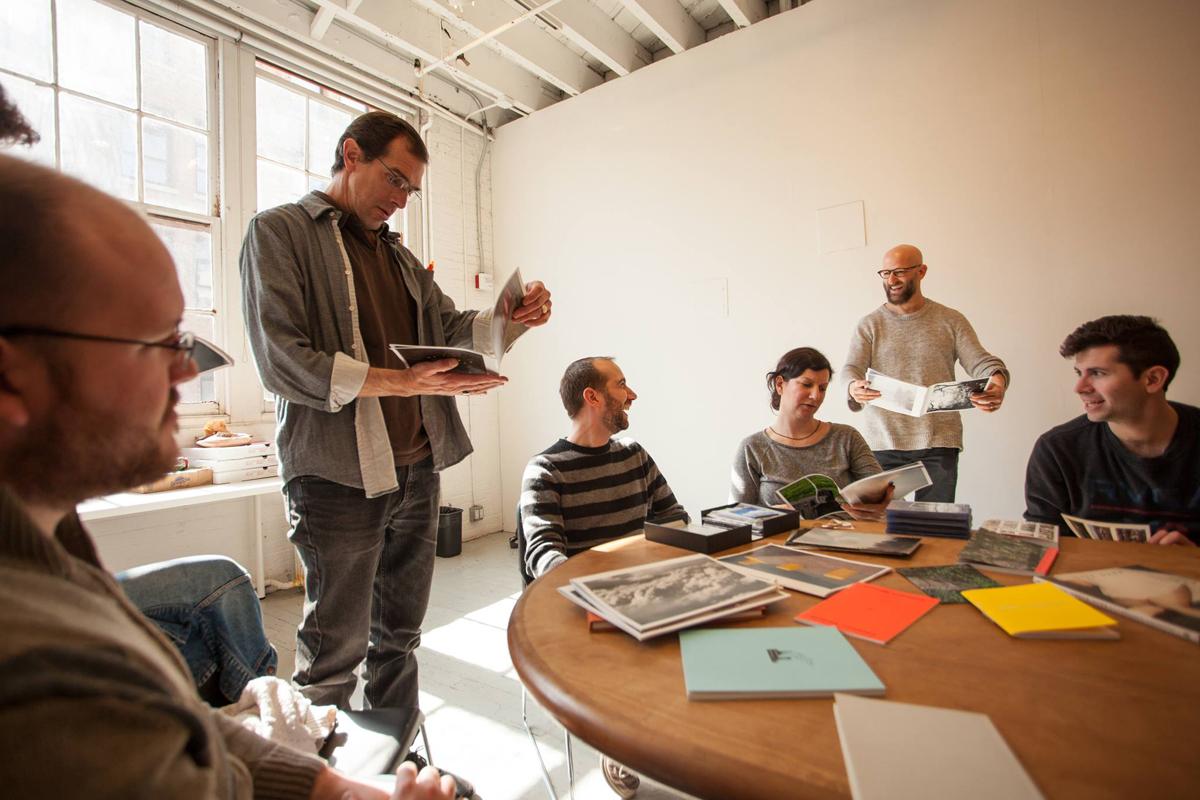 Ed Panar and Melissa Catanese at Aperture, showing publications of their own work, as well as books published by their press, Spaces Corners.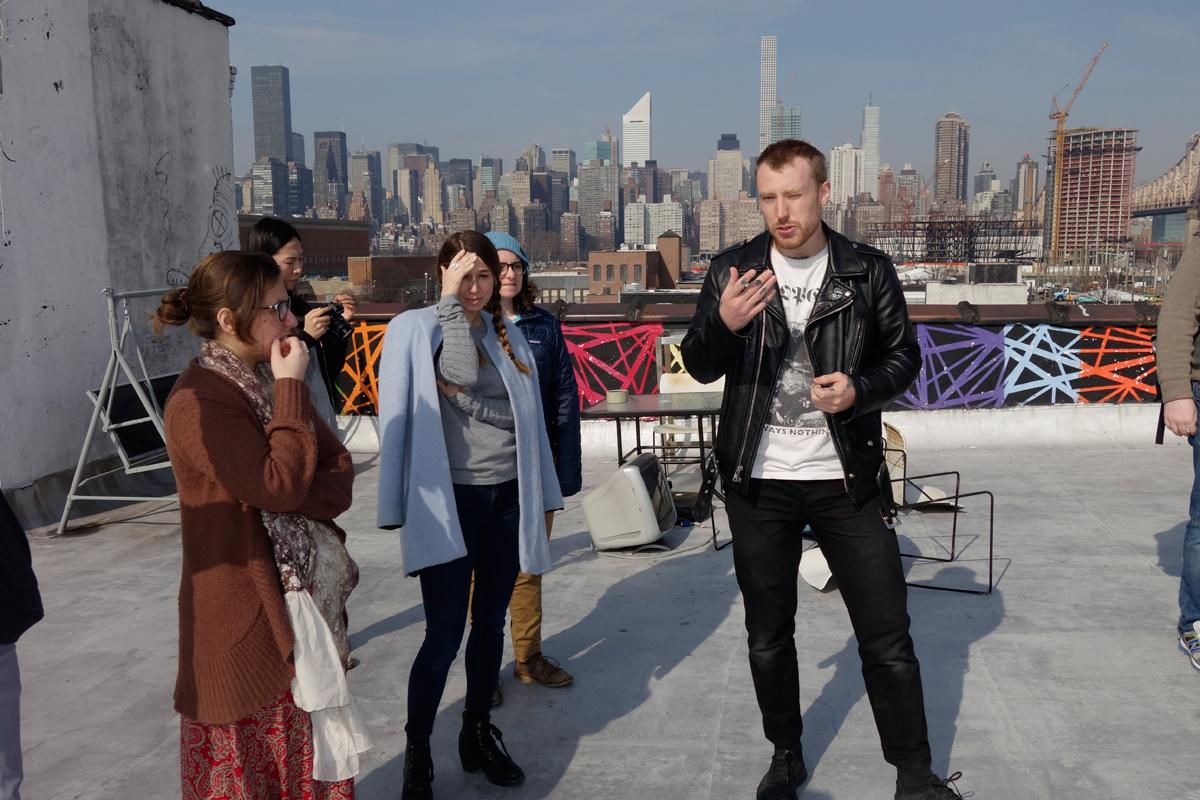 Daniel Shea, on the roof of his studio in Brooklyn, talking about his new show at Andrew Rafacz gallery.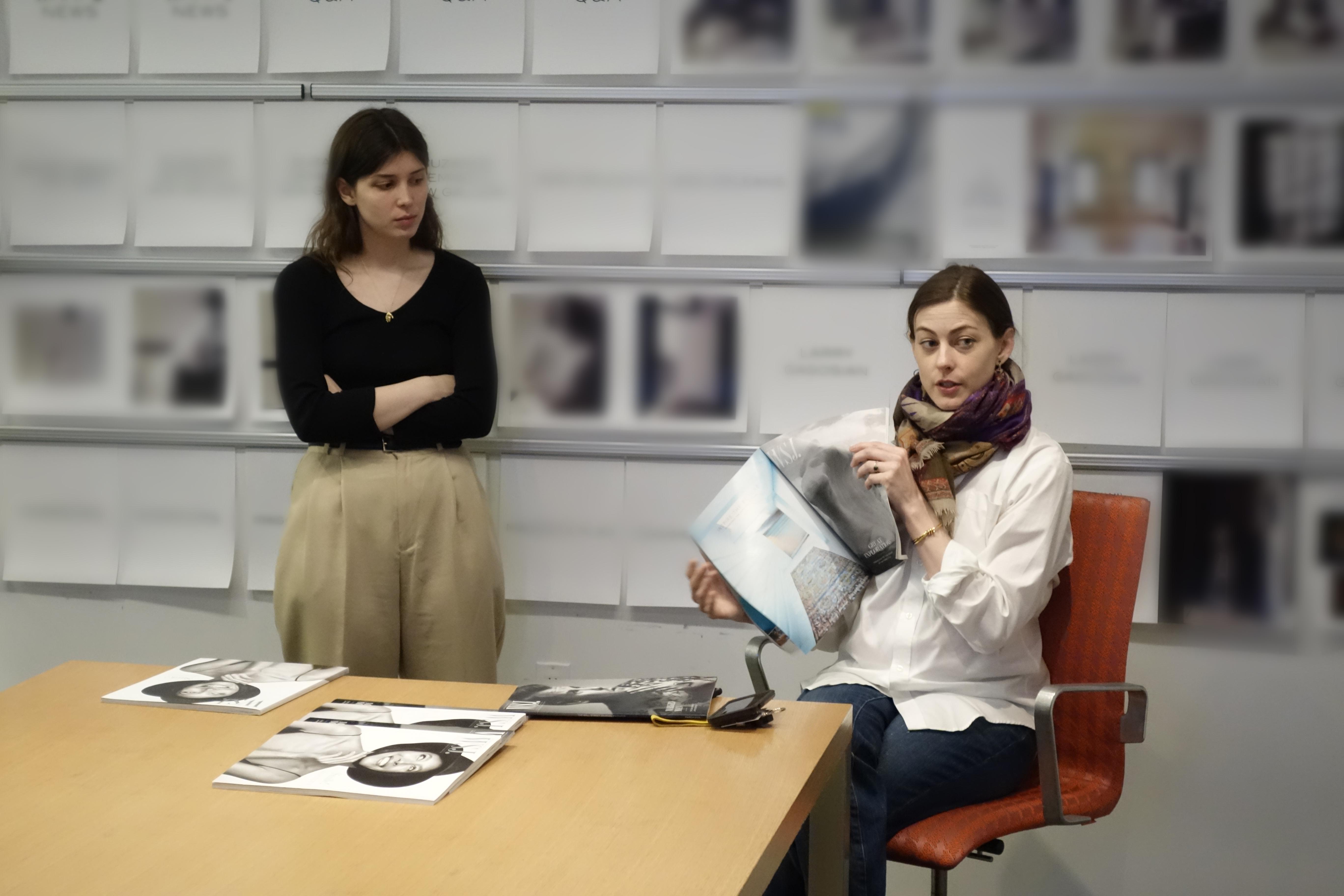 Amanda Webster, assistant photo-editor (left), and Jessifer Pastore, photo editor (right), at WSJ Magazine. (I had to blur out the background as they are working on next month's layout and don't want it public yet). Webster is an RIT alum.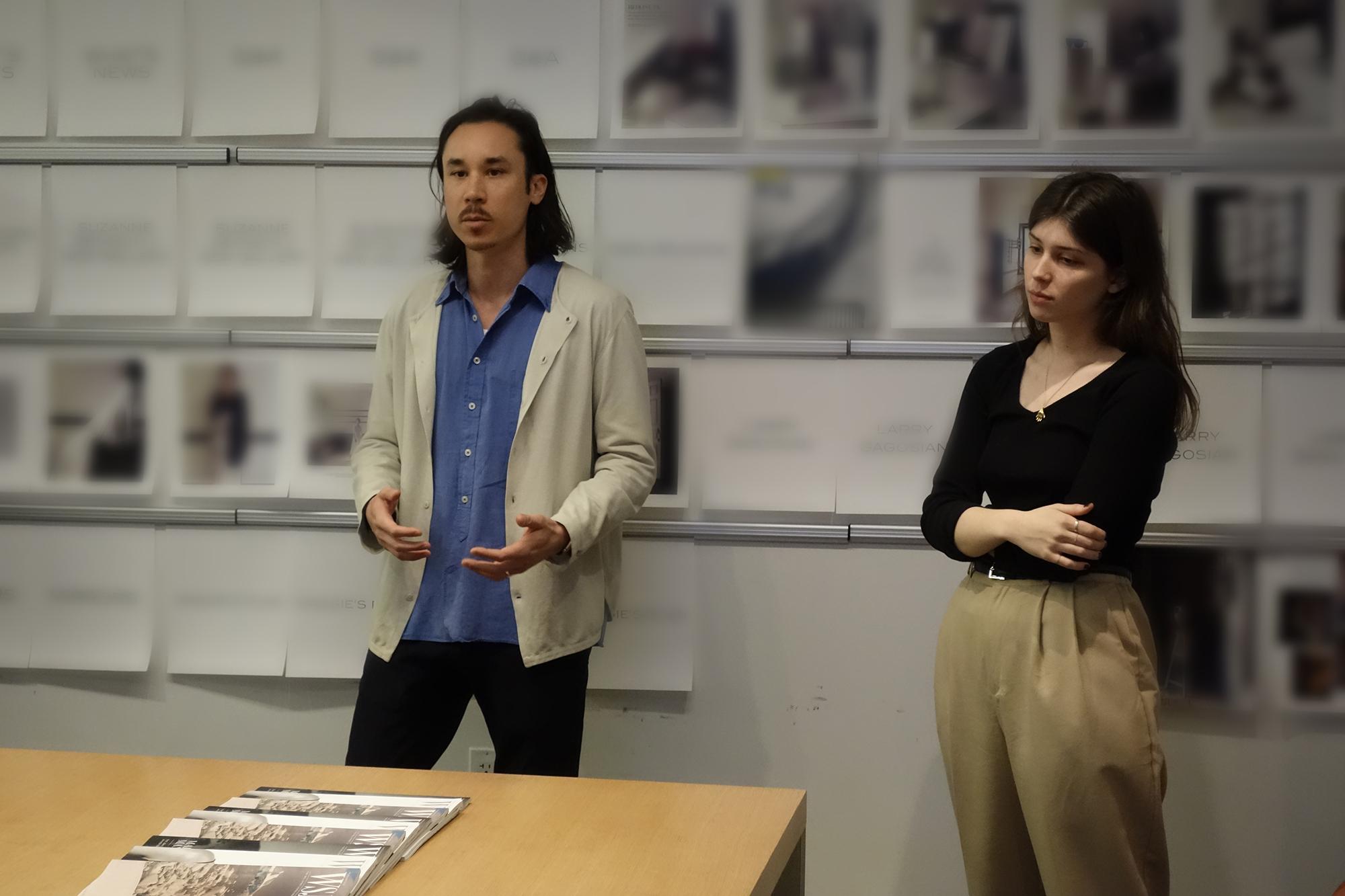 ---