At the Forefront of Nanotech Research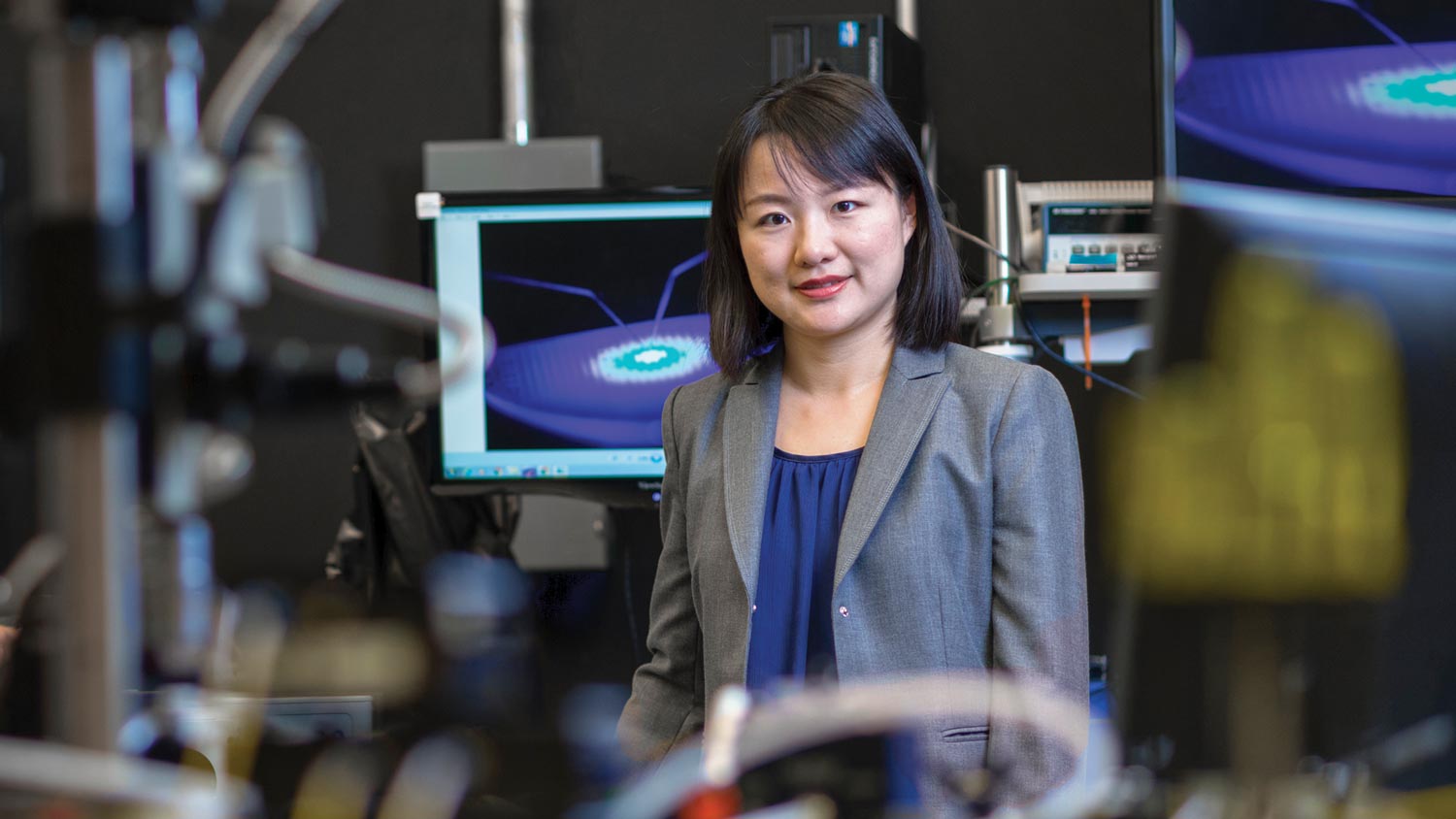 Jing Zhang is close to capturing light.
Researching technology solutions into the ultraviolet (UV) spectrum, Zhang works toward creating optoelectronic devices that are more efficient.
The devices Zhang's research group is creating have the potential to demonstrate that a fairly unrealized range of the UV light spectrum is as efficient as near-UV and blue used in current LED lights. Increasing the efficiencies of these types of optoelectronic devices could have important applications in nanomanufacturing, 3D printing, water/air purification, energy management systems, and a variety of sensing applications.
"This is still a very challenging field with a lot of research going on for the past two decades, but there have not been a lot of breakthroughs. It is a broad field and there are many university research groups working in this area," said Zhang, an assistant professor of electrical engineering in RIT's Kate Gleason College of Engineering. "I think what distinguishes my work from others is, in the field of ultraviolet optoelectronics, I have been able to figure out novel solutions to issues with the fundamental physics limitations."
Students are involved in her research, and their work with her is published regularly in leading engineering journals and conference proceedings.
"I can recruit high-quality students from our graduate and undergraduate programs," said Zhang, who has been at the university since 2014. "That's why I chose RIT—it is a perfect match of my background in nanotechnology and microelectronic devices."
---