Get your cell phone wet? Redux has a solution.
September 1, 2020
Reuben Zielinski '85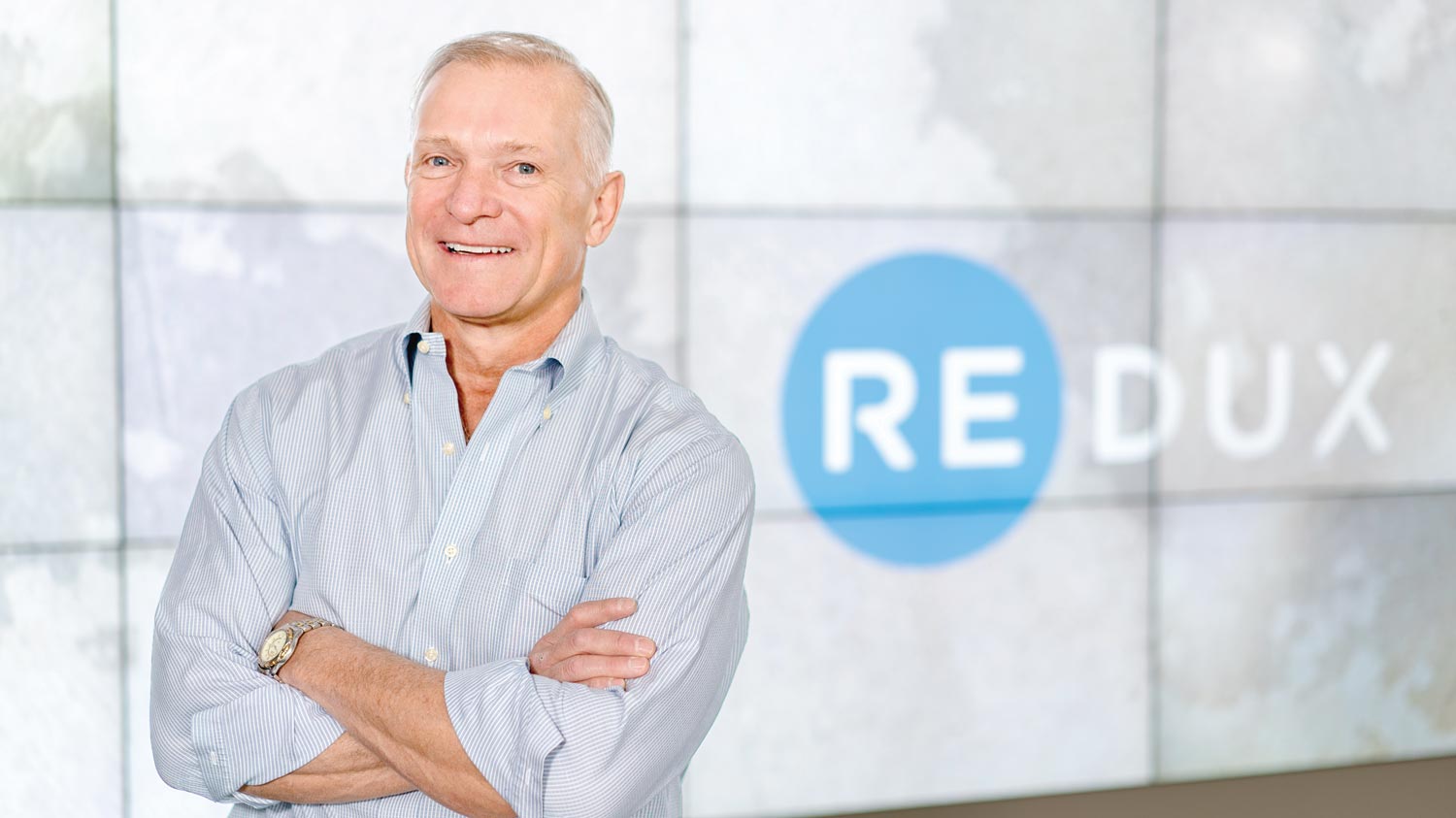 Entrepreneur Reuben Zielinski '85 (electrical engineering) '96 (EMBA) believes that generating a great idea is actually the easiest part of the product development process.
The hardest part? Convincing other people that what you have is a great idea and getting them to buy what you have developed. Zielinski's latest great idea—patented technology that removes moisture from delicate electronics like phones, tablets, laptops, and hearing devices—is not only helping people who are deaf or hard-of-hearing, but it has also found its way into the hands of consumers everywhere in more than 2,300 retail stores of the nation's largest cell phone carrier.
A western New York native living in Indianapolis, Zielinski co-founded Redux in 2013 and has developed a patented vacuum drying process that turns the water trapped inside electronic devices into gas within minutes and allows the gas to escape through crevices.
Zielinski explained that although vacuum drying has been around since the 1940s, his patented technology, which boasts a greater than 80 percent success rate, allows for the measurement of the amount of vapor coming off of the device and records the amount after it has been dried—something no other technology in the marketplace can do.
"I actually used what I learned from my Executive MBA studies at Saunders College of Business to write a successful business plan," said Zielinski. "Rather than just wait around for people to get their cell phones wet, we instituted a membership model. When people purchase cell phones, they have the option to purchase the Redux Protection Package, too. It's a great way to sell peace of mind."
To date, Redux has sold more than 2.6 million memberships in mobile phone retail stores, and the company is negotiating contracts with other cell phone carriers in the U.S., Mexico, Canada, Brazil, and Europe.
In 2019, Zielinski, who is also a member of the RIT President's Roundtable, began looking at new ways to use the technology.
"When I was at RIT, there were always deaf and hard-of-hearing students in my classes, and I thought that NTID was the coolest place," he said. "When the company decided to branch out and develop a hearing aid and cochlear implant drying system, I thought it would be important to somehow partner with NTID."
Two hearing aid and cochlear implant dryers have since been donated to NTID.
In addition, Redux technology has been used to dry drones, high-tech objects for the military, game controllers, and high-end cameras. After Hurricane Michael hit in 2018, the company dried and saved hundreds of hard drives holding precious data and memories.
"In my experience, engineers want to perfect things before they get into the market," he said. "What's worked for me is progress before perfection. Get it into the market, see if people buy it, and then perfect it. Continuously improve it and always keep moving forward."
---