Harris Corporation, Rochester, NY
July 21, 2022
Thomas J. Higgins III '22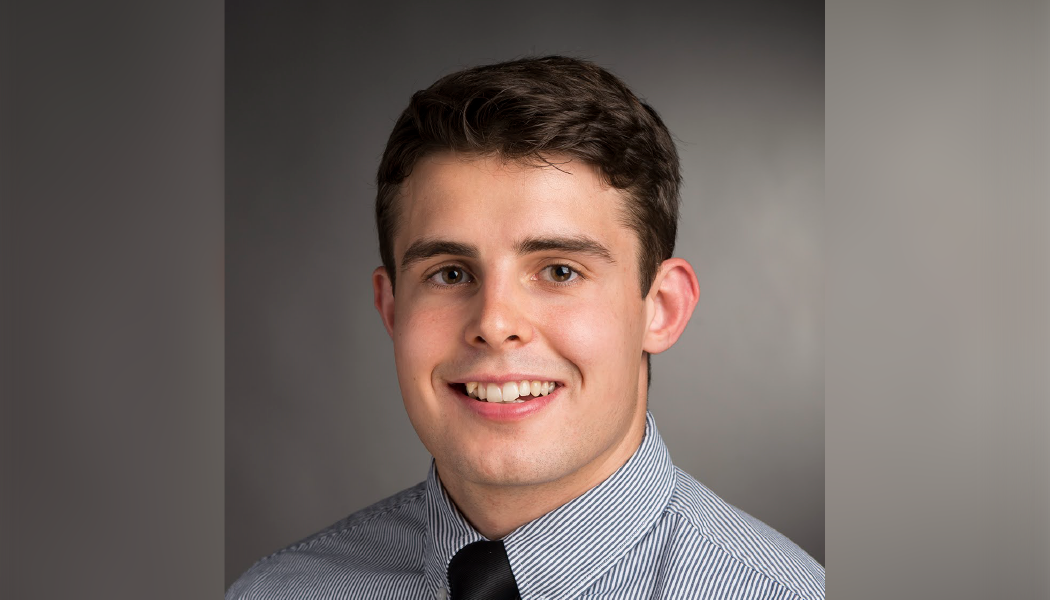 Why did you decide to attend Saunders College of Business at RIT?
I decided to attend Saunders College because I thought RIT and, more specifically, Saunders, carried a lot of prestige and reputation regarding how my degree would impact my future job prospects. On top of that, Saunders' program seemed like an excellent fit for someone like me, coming from a non-business background looking to pivot their career into a supply chain management-related field.
What Do You Do?
I am an incoming production planner for Harris Corporation in Rochester, NY. Simply put, I am part of a team that oversees a production line for one of Harris' factories in Rochester. My job will involve production planning, forecast analysis, and checking and interaction with a logistics planning team and material planning/supply chain departments.
In what ways has Saunders/RIT prepared you for the job market?
The challenging and rigorous curriculum at Saunders prepared me for the job market in a few ways. It changed how I approached problem-solving, specifically in how I used to research and data analytics to lead me to conclusions. The capstone project I completed at Saunders allowed me to work with real business clients and use my education in a practical setting with real dollars on the line before I graduated. I put my capstone project on my resume, which was discussed in every job interview I had at the tail end of my RIT career. Finally, I became a Leadership Fellow at Saunders and was able to connect with business mentors in the Rochester area. It was awesome picking their brains and gleaning ideas from their professional experiences. It was invaluable regarding how I approached my job search and built my brand before going before prospective employers.
What do you feel is the most distinctive advantage gained from your Saunders Experience?
The most distinctive advantage I gained from my Saunders experience is thinking in relevant terms related to my supply chain career every day. Not only was I brought up to speed on basic supply chain principles, but the flexibility and support demonstrated by the faculty and staff at Saunders allowed me to leverage my education. This included concepts and experiences related to supply chain, accounting, finance, international business, and management techniques like negotiation skills. Detailed and flexible curriculum has helped me become a more effective problem solver in an industry that is intertwined and requires a level of knowledge and experience to make the decisions that allow me to stand out as a leader and efficient employee.
How has Saunders best helped me to reach my career success?
Saunders gave me a chance to reinvent myself as a professional and completely change my career path from a health sciences-related field to a supply chain management-related area. The overall flexibility, support and guidance from the individuals involved with Saunders were undoubtedly a tremendous factor in this transformation. This support and flexibility include support and guidance for professional considerations like resume building and plans, education and skill development, practical applications, and understanding of how to apply my degree in real-world contexts.
What should current students know about Saunders?
I think current students at Saunders should recognize how lucky they are to be a part of Saunders. I think they should identify the opportunities and resources available to them and do everything they can to take advantage of them. See guest speakers, talk to your professors about your plans, network and understand who the faculty and staff know and can connect you with for advice or examples on how to behave as a professional. It is easy to get bogged down in the day-to-day grind of getting an education. We are all guilty of wishing time away and wanting to be done with school. However, I think Saunders is a special place with many opportunities and resources available that you do not have access to at every point in your life.
---