Iroquois Creation Story film
Iroquois Creation Story (2015) Directed by Cat Ashworth
This 17 minute film combines animation and dance to tell the ancient Haudenosaunee story of how are world came to be. The animation was created by students, graduates, and faculty from SOFA. The film has won many awards including Red Nation Film Festival, LA, CA (Best Animation and Best Short Film) and Indianer Inuit Film Festival in Stuttgart, Germany (Best Animation). It has been shown in film festivals around the world, including New Zealand, Canada, and Europe.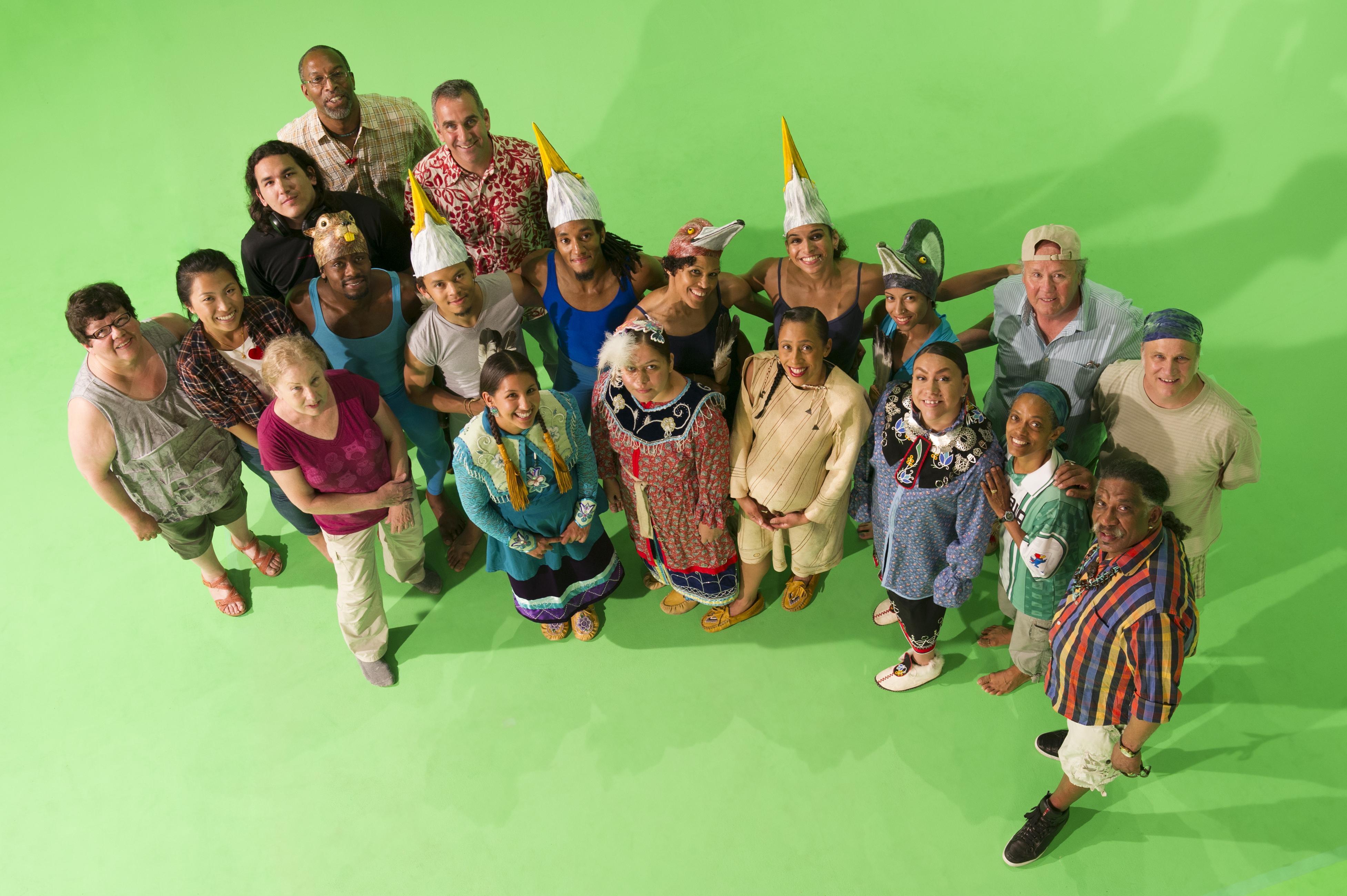 Garth Fagan Dance Company and Iroquois Dancers in SOFA's Green Screen Studio
---