Margaret Warner Graduate School of Education /Human Development, University of Rochester Calligraphy Workshop
Several students in the graduate education program at the Warner School at the University of Rochester invited me to do a lecture on typography and a short workshop with Chancery Cursive
as research in learning a new skill
in various CONTEXTS. The team had already practiced calligraphy using books, Youtube videos, blogs and had met some Rochester area calligraphers by attending a Genesee Valley Calligraphy Guild meeting. This workshop was yet another context in which to learn a skill.
Very interesting project!

This workshop was held on June 11, 2014.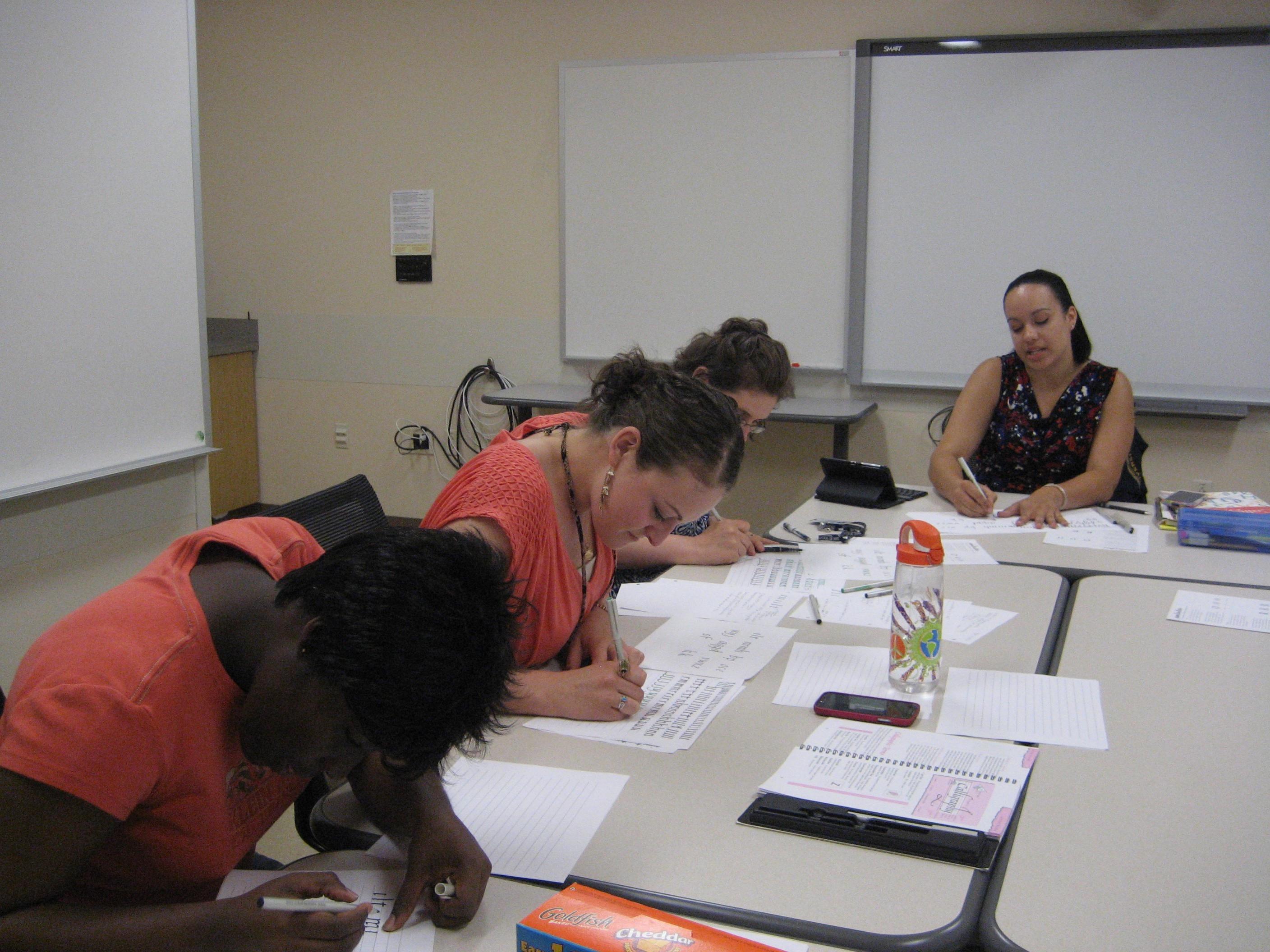 Participants practicing; hard at work!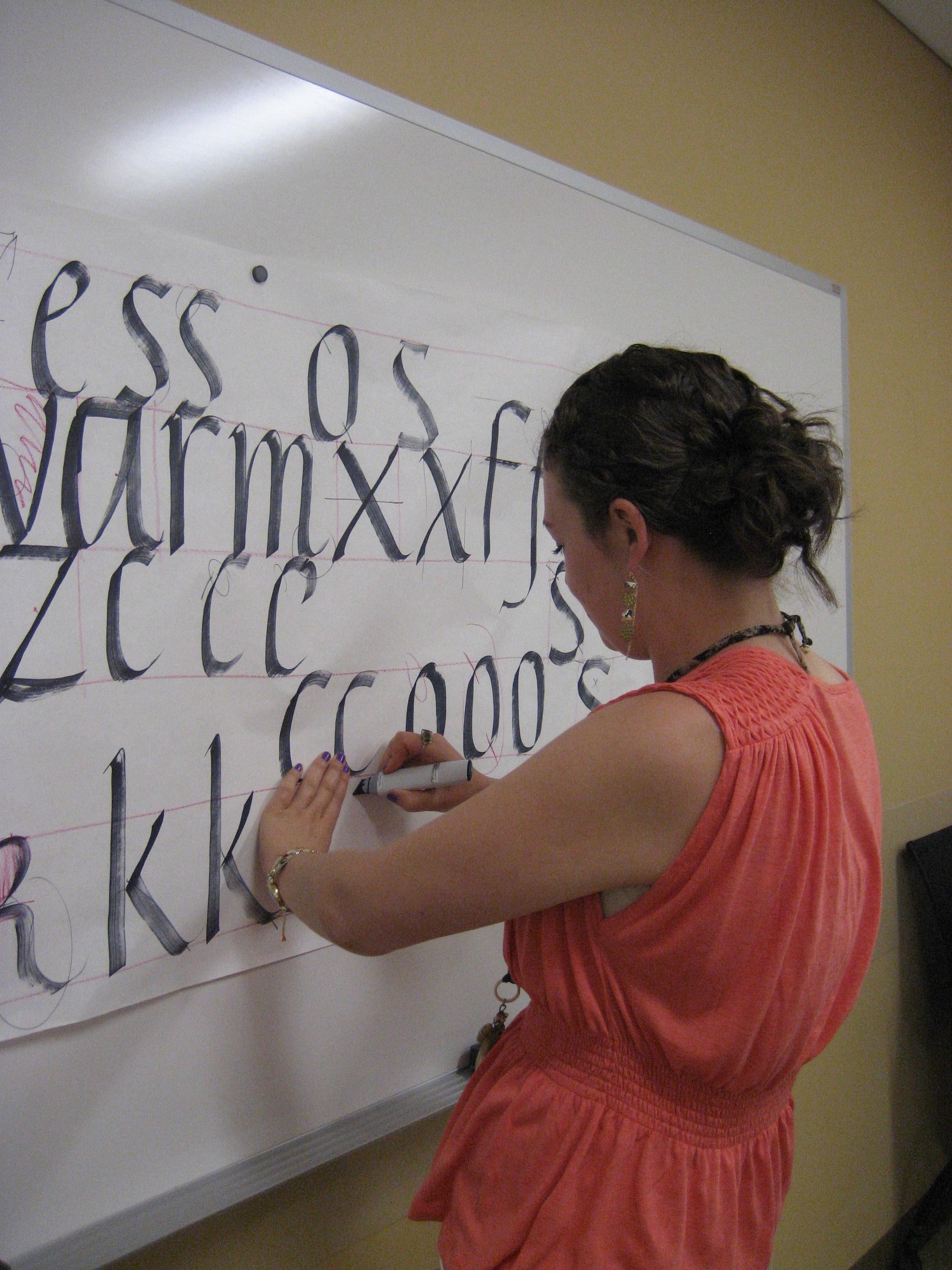 A participant practices with the Copic Marker.
---