Mitsitam Espresso at Smithsonian National Museum of the American Indian
Project and Design Manager
Smithsonian Institution

"Mitsitam" means "Let's eat!" in the Native language of the Delaware and Piscataway peoples. The museum's Mitsitam Native Foods Cafe enhances the museum experience by providing visitors the opportunity to enjoy the indigenous cuisines of the Americas and to explore the history of Native foods. The Cafe features Native foods found throughout the Western Hemisphere, including the Northern Woodlands, South America, the Northwest Coast, Meso America and the Great Plains. Each of the five food stations depict regional lifeways related to cooking techniques, ingredients, and flavors found in both traditional and contemporary dishes. Selections include authentic Native foods such as traditional fry bread and corn totopos as well as contemporary items with a Native American twist—think buffalo burgers!

The museum's Mitsitam Espresso Coffee Bar serves pastries and casual fare from the cafe's repertoire, plus Tribal Grounds Coffee—organic, fair-trade coffee grown by indigenous farmers and imported, roasted, and provided to the museum by the Eastern Band of Cherokee. Tables in the coffee bar are adjacent to the Potomac Atrium, the heart of the museum and site of many cultural presentations and festivals. A lending rack of tribal newspapers is available for visitors who want to catch up on news from Indian Country.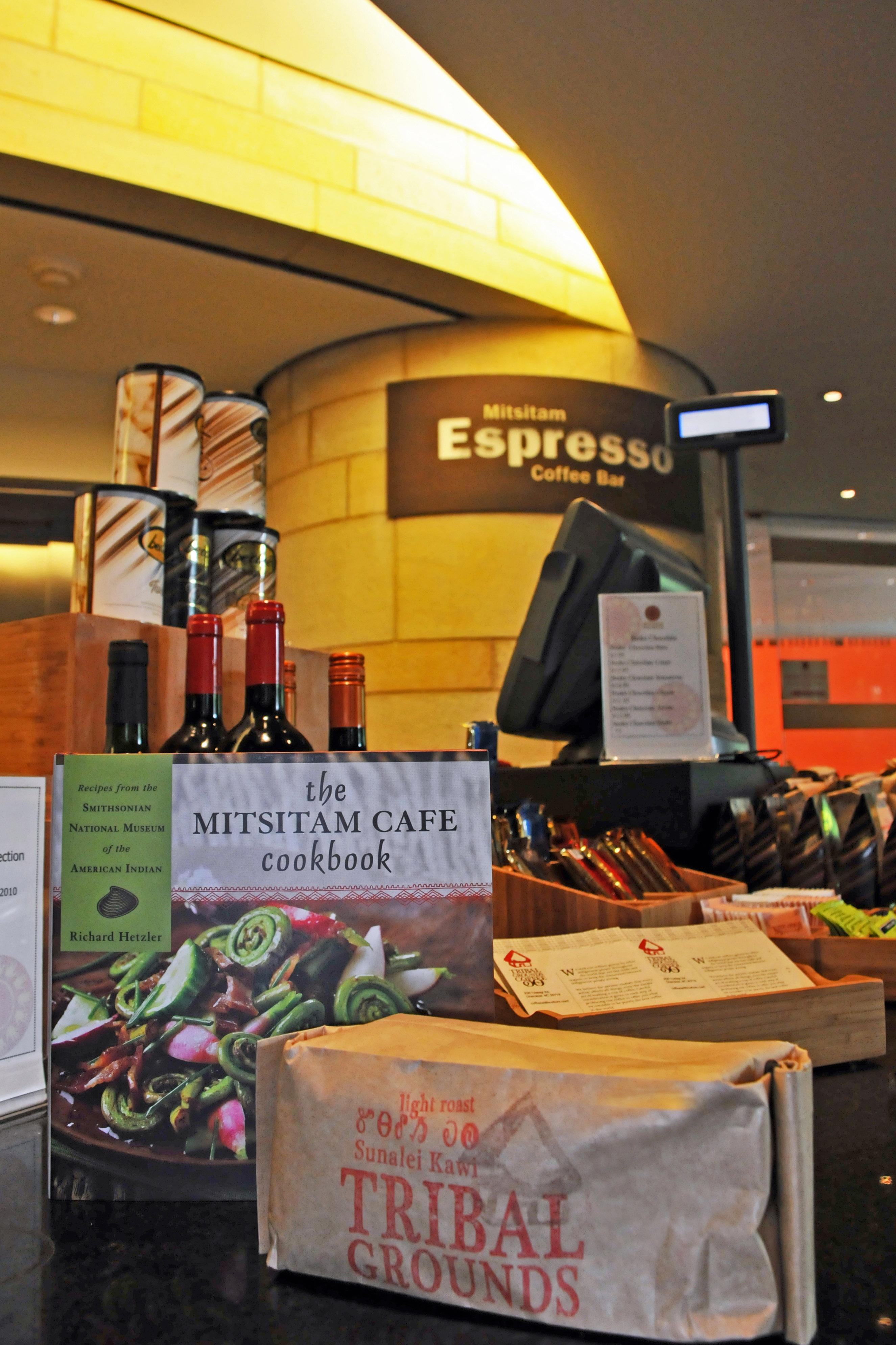 image credit: Molly Stephey, National Museum of the American Indian, Smithsonian Institution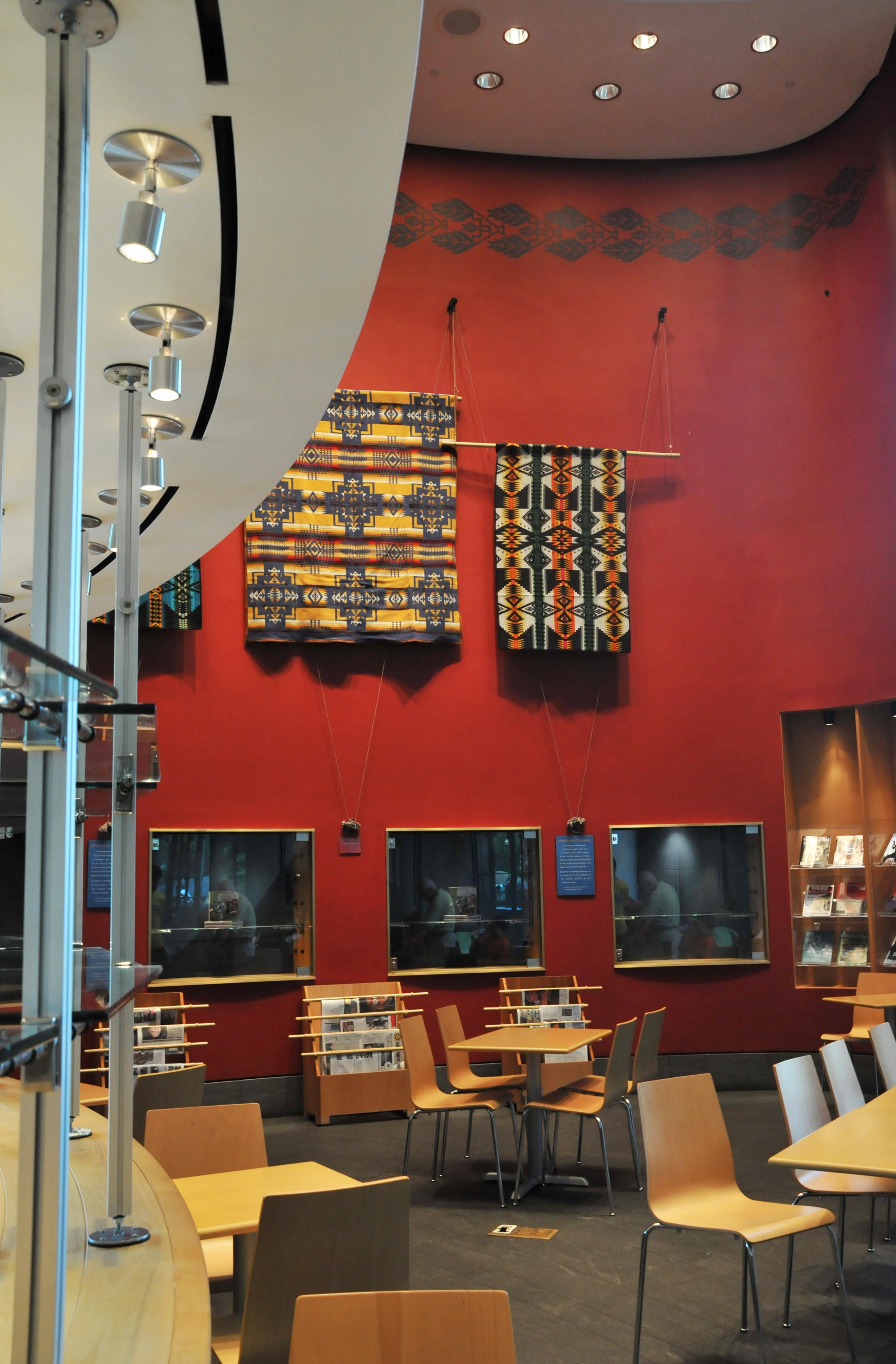 image credit: Molly Stephey, National Museum of the American Indian, Smithsonian Institution
---