Multi-Story | Multi-Purpose Design Studio | 2020 | Millenium Point
March 1, 2021
Thomas Richter & Jonathan Sutton
Faculty: Heidi Schlegel
This project tasked students in Multi-Story | Multi-Purpose Design senior studio to program and develop proposals for theoretical use and renovation of a two-story, international style building located at 9-17 North Clinton in the Midtown District of the City of Rochester. This building, which has been vacant for decades and fallen into severe disrepair, is ripe for rejuvenation and rehabilitation.

Millennium point was conceptualized to represent the future of the city of Rochester. The building façade was developed to represent the shift from old to new in reflection of the revitalization of downtown. The building physically transitions from the original international style structure to a modern industrial style with the center point of the building representing the connection between past, present and future.
The design provides street level retail and hospitality tenancy opportunities. Second and third floors propose a Center for Academic Advancement and Career Planning. The design development focused on the CAACP with career counseling, tutoring centers classroom spaces, study lounges, and computer labs. Upper floors offer universally designed apartments. With a nod to the site's early 20th century history as an Independent Order of Odd Fellows Lodge (a charity driven organization), the 6th floor was designed of a bar and lounge tenancy: Odd Fellows.

Millennium Point strives to become the center of economic and educational rejuvenation for the Rochester community. It aims to provide educational advancement for inner-city children, generate free career opportunities and create affordable housing options for low income families. The goal is to assist in resurging the social hub in the Midtown district, uplift and reconnect the Rochester Community.

Students were mentored through this project by Mauro Cringoli | FORTIFIED, the project architect for this property owned by Dutton & Company and Professor Heidi Schlegel.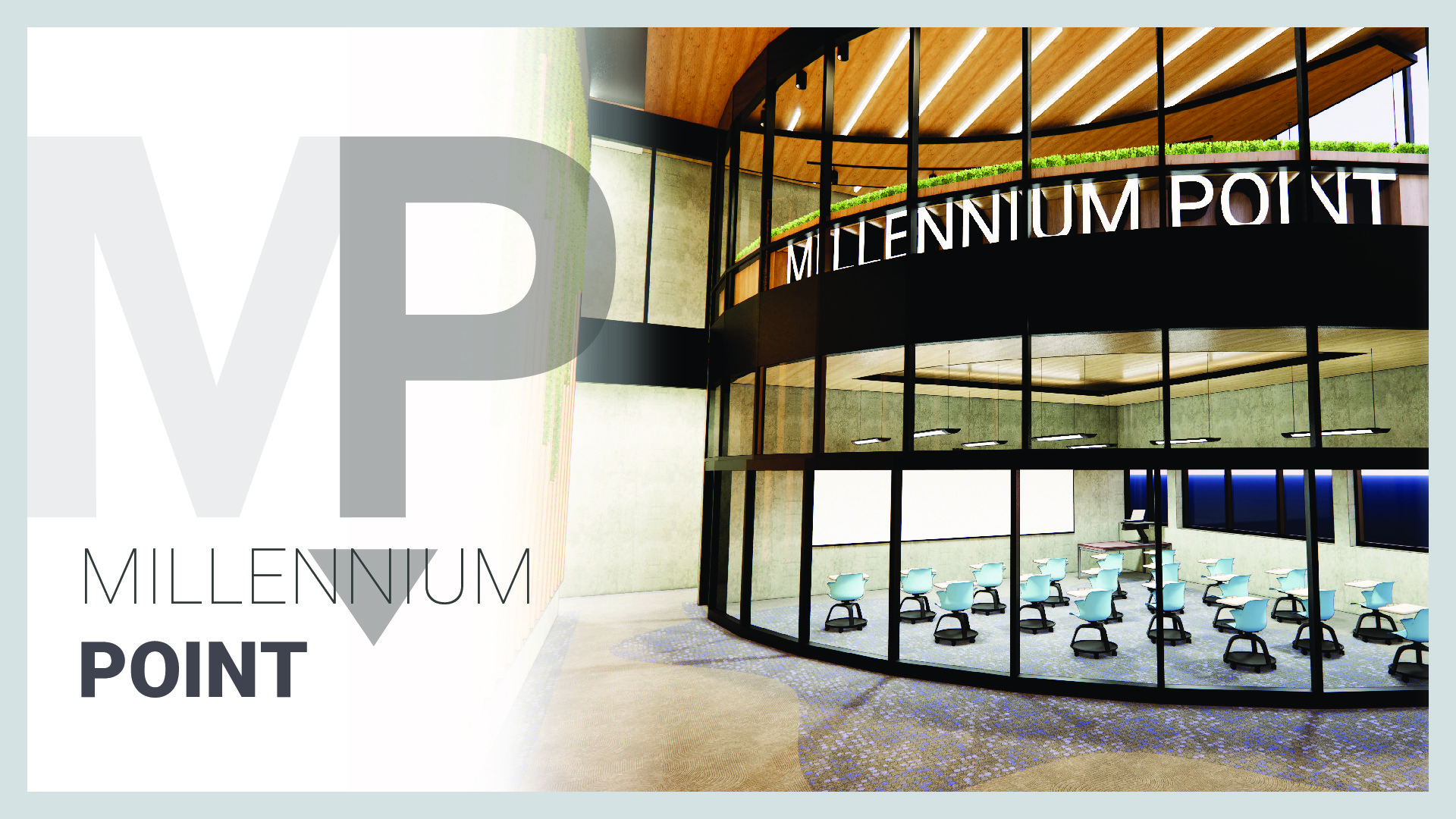 RICHTER SUTTON FINAL PRESENTATION.pdf
View the full project here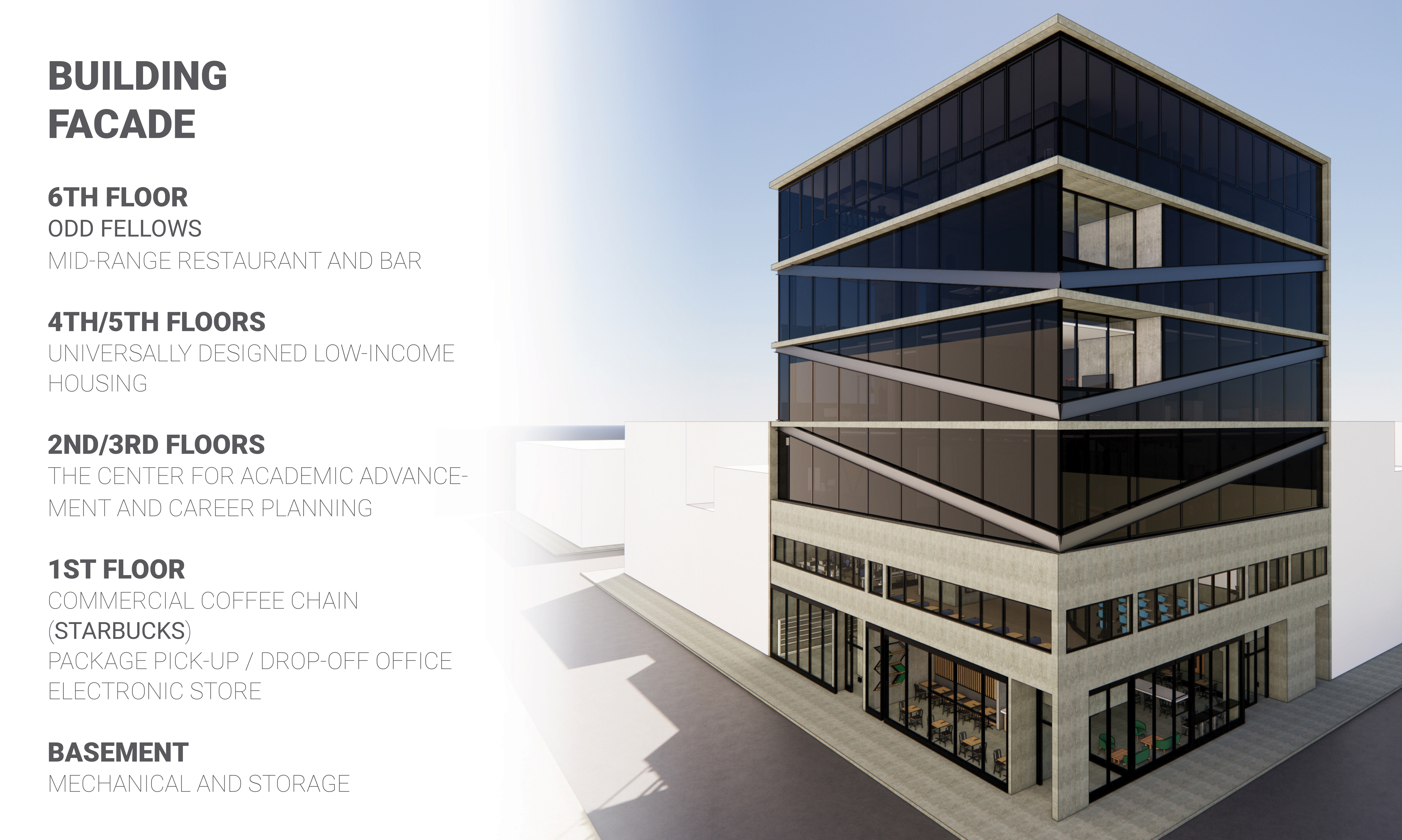 Exterior Facade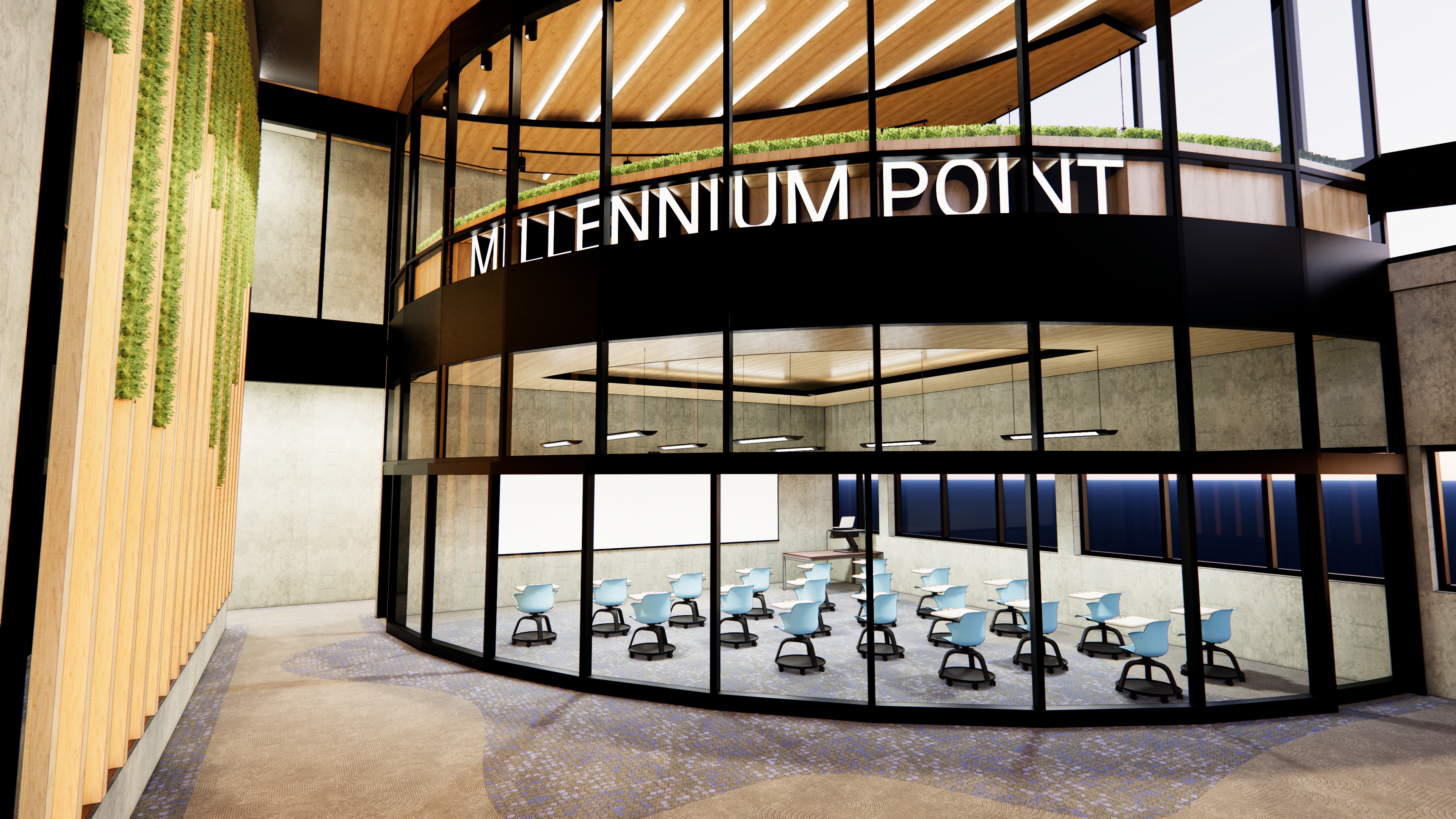 Second Floor Classrooms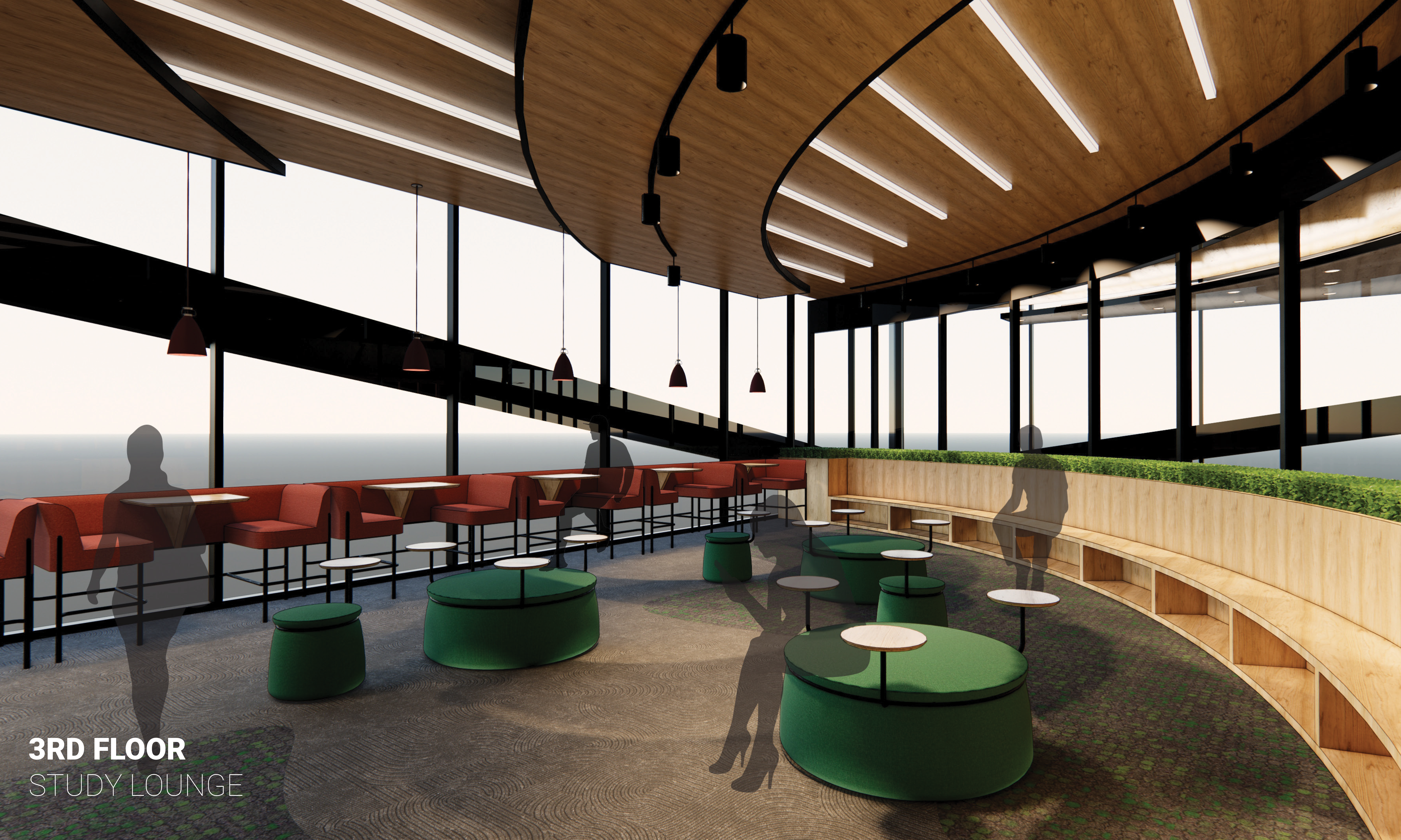 Third Floor Study Lounge
---