RIT Co-op Experience Opened Her Eyes to Becoming a Doctor
September 8, 2022
Jennifer Wheeler '01 (biotechnology)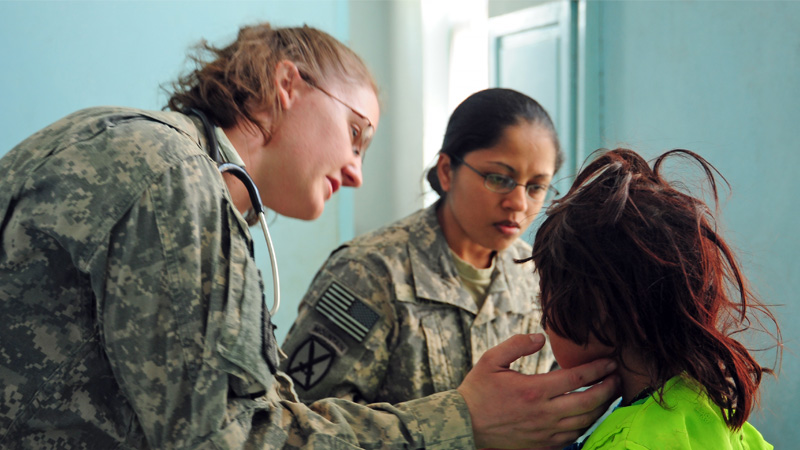 Jennifer Wheeler '01, M.D. chose RIT's biotechnology program for its impressive curriculum. After multiple co-ops and a co-authored publication, she graduated with a job offer and an acceptance letter to medical school. Today, Dr. Wheeler is a Family Physician for Geisinger Health System in Mountain Top, Pennsylvania.
Dr. Wheeler entered college intending to pursue a Ph.D. in immunology or genetics. She chose RIT specifically because it had an impressive biotechnology curriculum compared to other universities/colleges. Her oldest brother attended RIT, enjoyed his experience, and graduated with multiple job offers. From the professors to the students at RIT, Dr. Wheeler felt everyone was approachable, helpful, and friendly. Faculty helped with coursework questions and students were supportive of each other. As a hands-on learner, Dr. Wheeler was also impressed by the extensive co-op programs at RIT. Little did she know those hands-on experiences would change her career trajectory completely.
"The top thing that led me to pursue medical school and obtain my M.D. was learning about the career opportunities available during my co-op."
Summer research work is where Dr. Wheeler's co-op experiences started. She worked with Wyeth for three summers doing "bench work" which involves conducting research in a wet lab. Dr. Wheeler said the co-op experiences made her lab courses easier at RIT since she was doing so much hands-on learning at her co-op. Although she liked doing research, she didn't see herself doing it long-term. Dr. Wheeler took on a different co-op experience with URMC one summer, researching alongside a physician who had an M.D. and Ph.D. He opened her eyes to being a physician. She felt more passionate about seeing patients and helping them directly than she did about bench work.
In her second year at RIT, Dr. Wheeler joined the Pre-Med Club (now the RIT Pre-Med Advising Program). The club provided a support system for students trying to get into medical school. Dr. Wheeler knew it was extremely difficult to get into medical school, though, and also relied heavily on her pre-med advisor, Dr. Douglas Merrill. He helped guide Dr. Wheeler through moments of doubt and had faith in her abilities academically and personally to be an excellent doctor. Ultimately, Dr. Wheeler's experiences at Wyeth served as an effective "foot in the door" and she received a job offer from the company upon graduation. But her passion for people led her to pursue a career in medicine.
Graduating RIT in 2001, Dr. Wheeler experienced the terrorist attacks of 9/11 in her first year of medical school. She felt compelled to serve her country and applied for a three-year scholarship through the Health Professions Scholarships Program. This service scholarship program offered by the Army, Navy, and Air Force supports students in medical and dental school programs. The scholarship program paid for three out of Dr. Wheeler's four years in medical school and gave her a living stipend for those years. Afterwards, Dr. Wheeler served in the U.S. Army for six years, including one year as a physician in Afghanistan supporting Operation Enduring Freedom. The experience was fulfilling and made her a stronger and more disciplined physician. Hear more about Dr. Wheeler's experience in service here.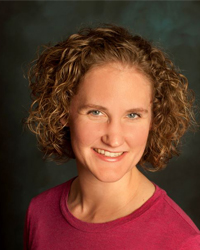 Today, Dr. Wheeler works as a Family Physician and has found that listening and conversation skills are among the most important qualities in a successful physician. She provides preventative medicine, treats patients with acute and chronic medical conditions, and explains lab results to patients. Every task requires that Dr. Wheeler earn the trust of the patient. Obtaining a thorough history from the patient is crucial to making a diagnosis or understanding how best to treat the patient.
"You need to be able to stand out when applying to medical school."
In addition to her career as a physician, Dr. Wheeler is an instructor for first-year medical students at Geisinger Commonwealth Medical School. She is also a Family Medicine clinical instructor for Physician Assistant students at RIT. Dr. Wheeler agrees that biotechnology is an excellent major for students interested in medical school because it includes some of the med school subject matter. Students who want to be physicians should also understand research well. More than anything, though, Dr. Wheeler advises students to have something unique in their applications to medical school. She was fortunate to have a research publication during one of her co-op experiences at RIT, and she's confident that helped her stand out. Beyond majors, Dr. Wheeler advises students interested in becoming a physician to take advantage of opportunities to shadow other physicians, such as through the co-op experiences at RIT or by volunteering at local hospitals. It takes lots of years of hard work to become a physician, so it's important to be sure this is what someone wants before going into the field.
---