Sneaker Designer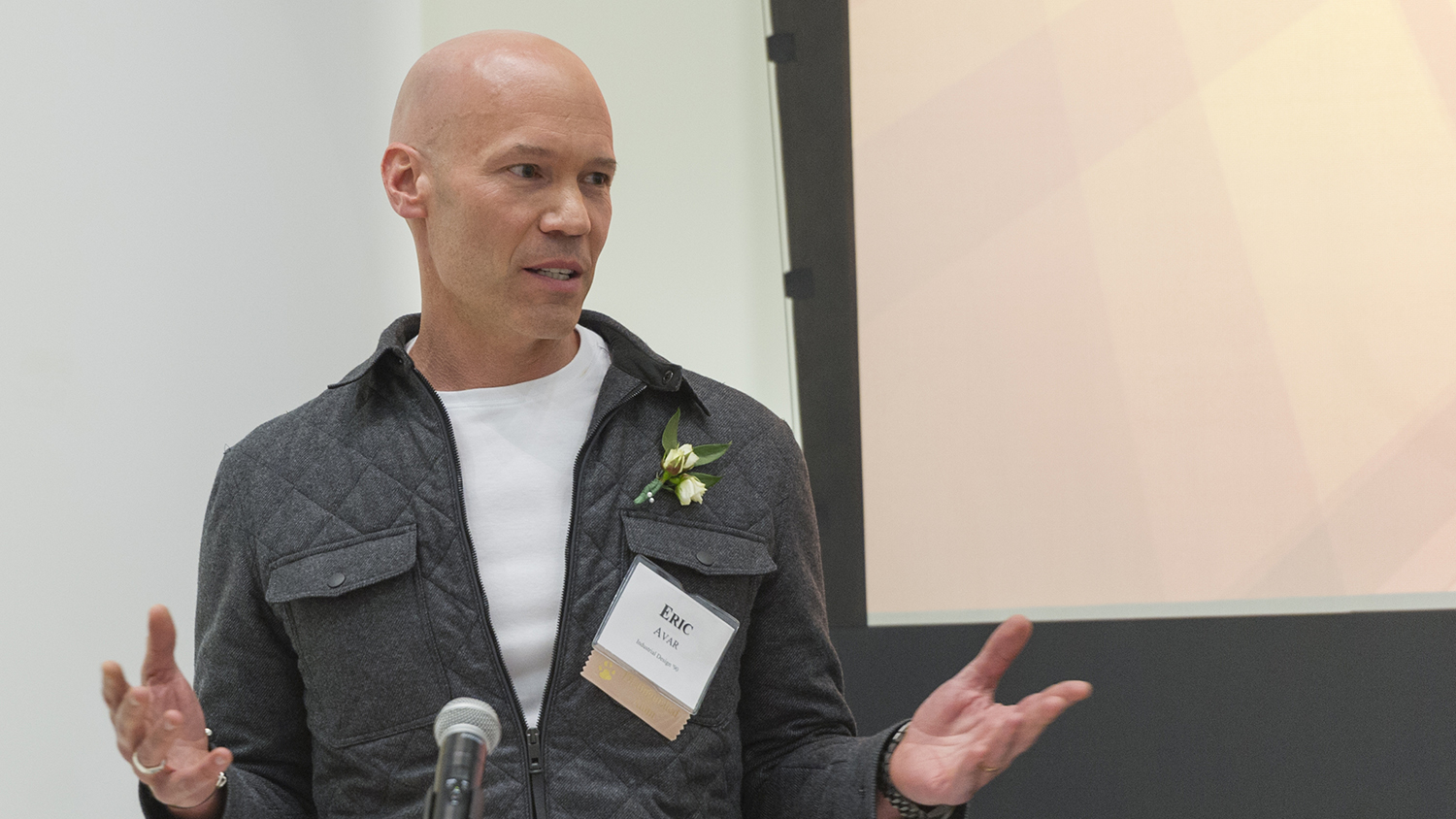 Eric Avar '90 (industrial design), Nike's vice president of design innovation, is behind some of the company's most innovative designs, including collaborating with Kobe Bryant on the NBA legend's footwear line. 
Avar, who started at Nike in 1991, has helped design many award-winning products, including within the Nike Basketball, Nike Free, Lunar and Kobe Bryant series of footwear. Avar has been the chief creator of Bryant's signature sneakers since the former Laker signed with Nike in 2003.
Avar was honored with the 2016 College of Art and Design (then College of Imaging Arts and Sciences) Distinguished Alumni Award. 
"I had no idea what industrial design or product design was before RIT," said Avar, who started as a mechanical engineering major at RIT. "Within the first two weeks on campus, I just happened to find my way up to the fourth floor of the design building and was immediately enthralled by this balance of art and science."
---