Space Planning Project
August 28, 2019
Chris Beckley, Min Jang, Melissa Mountain, Riley Nally and Samantha O'Neill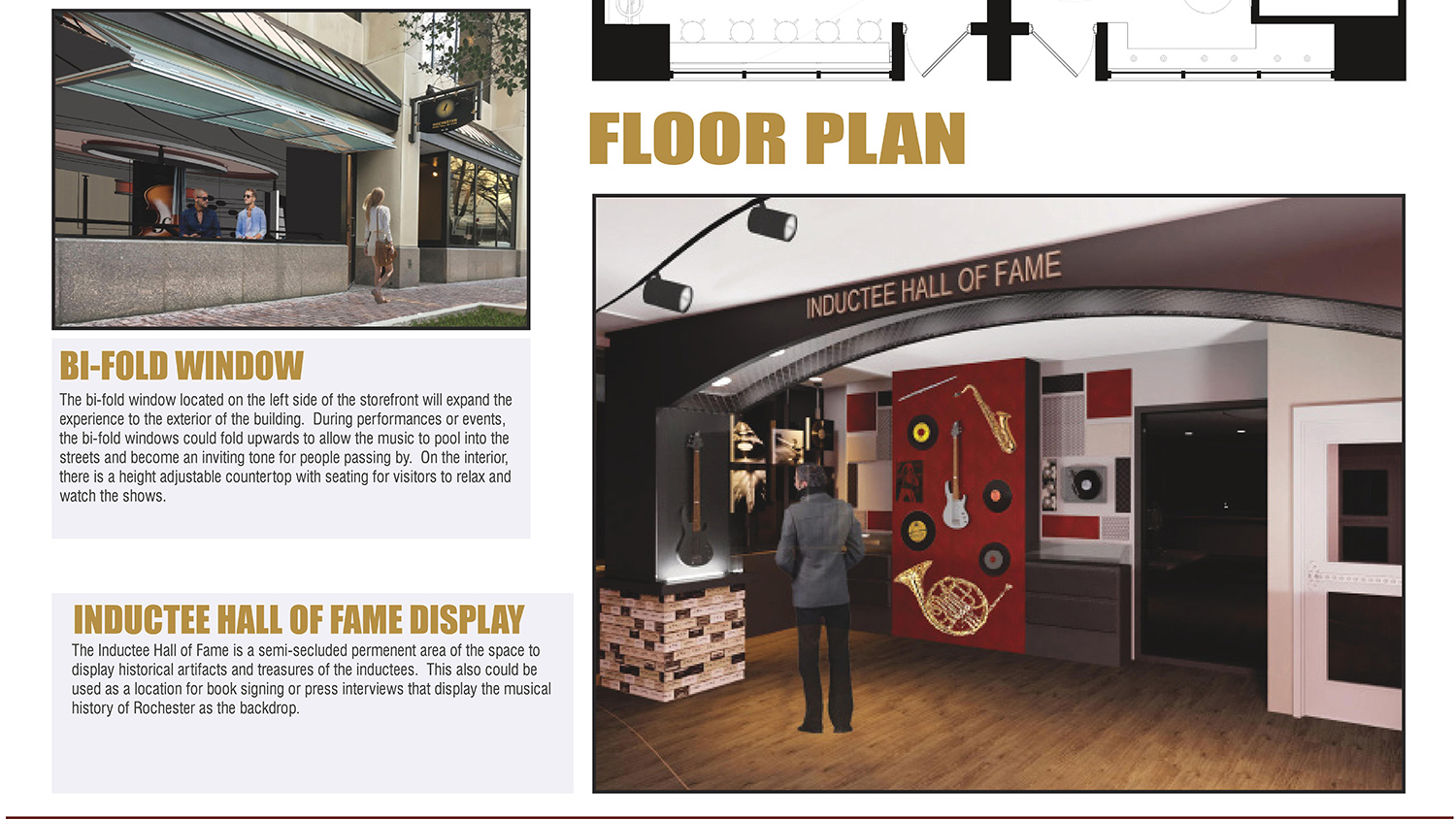 For the Interior Design program's annual hyperspace workshop in 2019, multidisciplinary teams of students were challenged to collaborate with and create design solutions for the Rochester Music Hall of Fame. The groups of students, from both Interior Design and Kate Gleason College of Engineering, prepared conceptual, space planning designs for the local nonprofit's brand-new space in downtown Rochester. Teams designed the entire 1,350-square-foot facility, incorporating flexible space planning for performances, meetings and display venues to create a presence for the Rochester Music Hall of Fame while enhancing the East End neighborhood.
hyperspace is the Interior Design program's yearly design charrette that takes place the first week of the spring semester. Every student in the program participates and works with a real-world client to tackle a specific design problem.
The winning space planning concept (below) for hyperspace.19 was done by Chris Beckley, Min Jang, Melissa Mountain, Riley Nally and Samantha O'Neill. Their design included a bi-fold window that expands the viewing experience outdoors, a Hall of Fame inductee showcase, an interactive display with movable music notes and a three-part stage that serves as a platform for performances. 
Winning space planning concept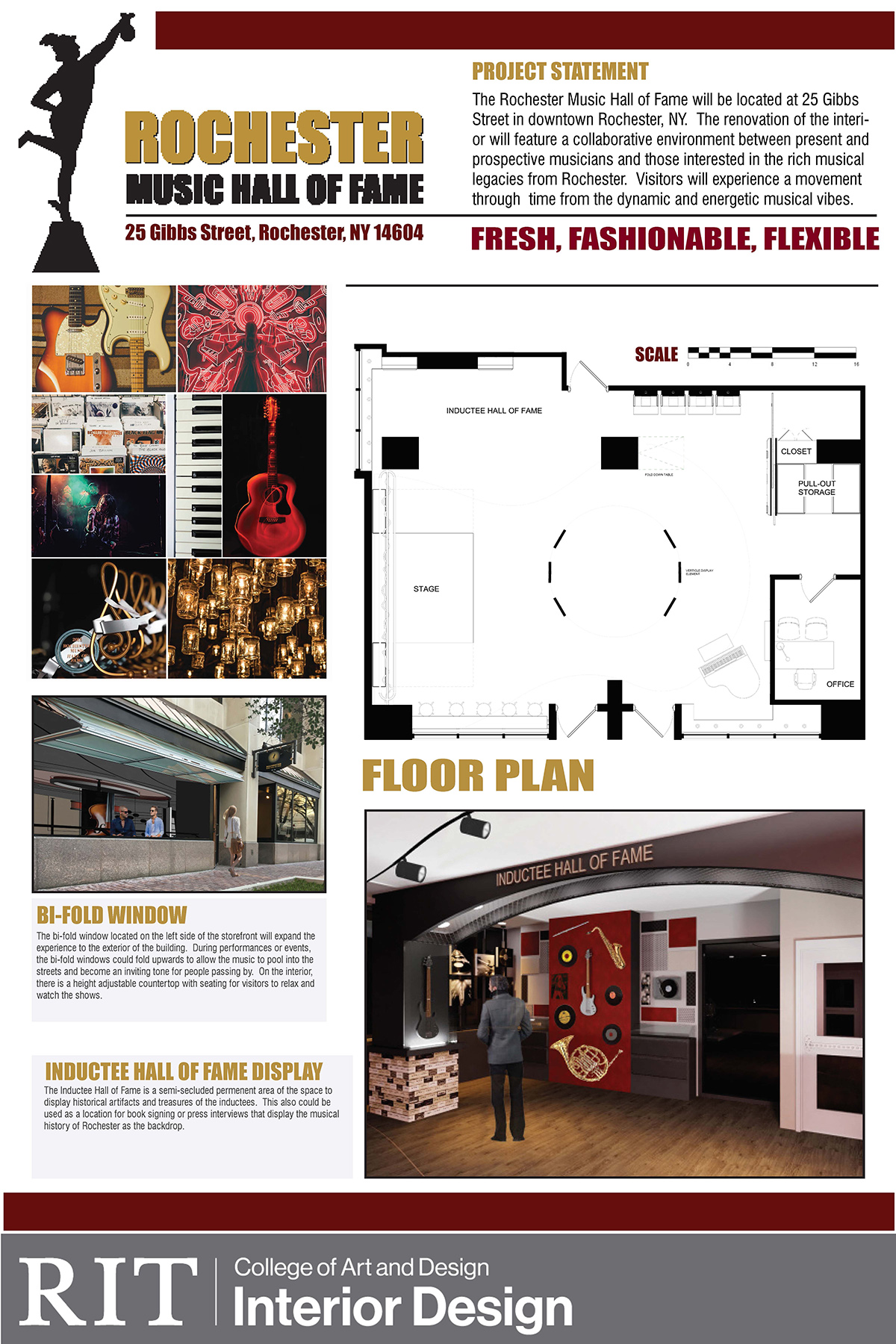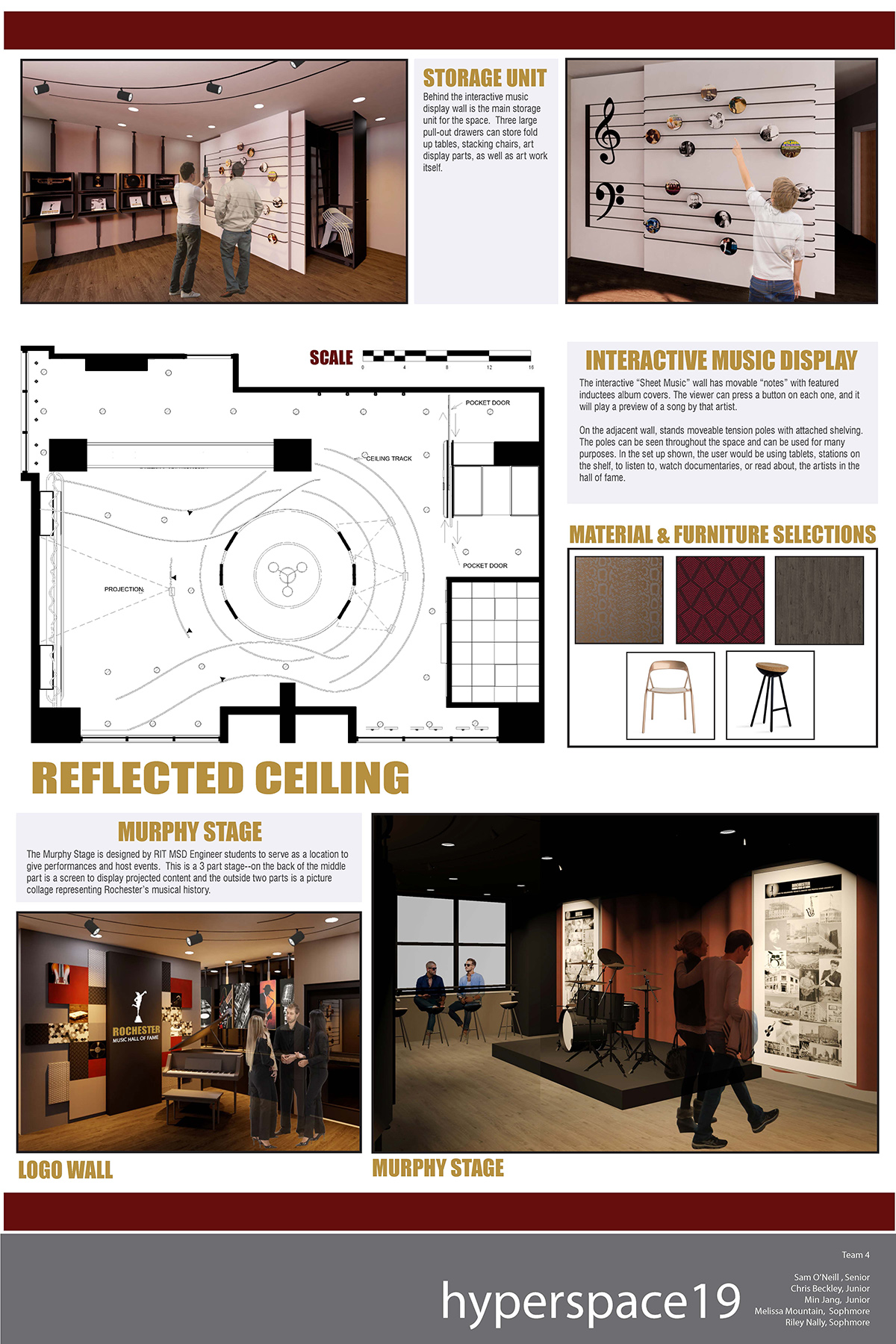 ---