Steampunk Rochester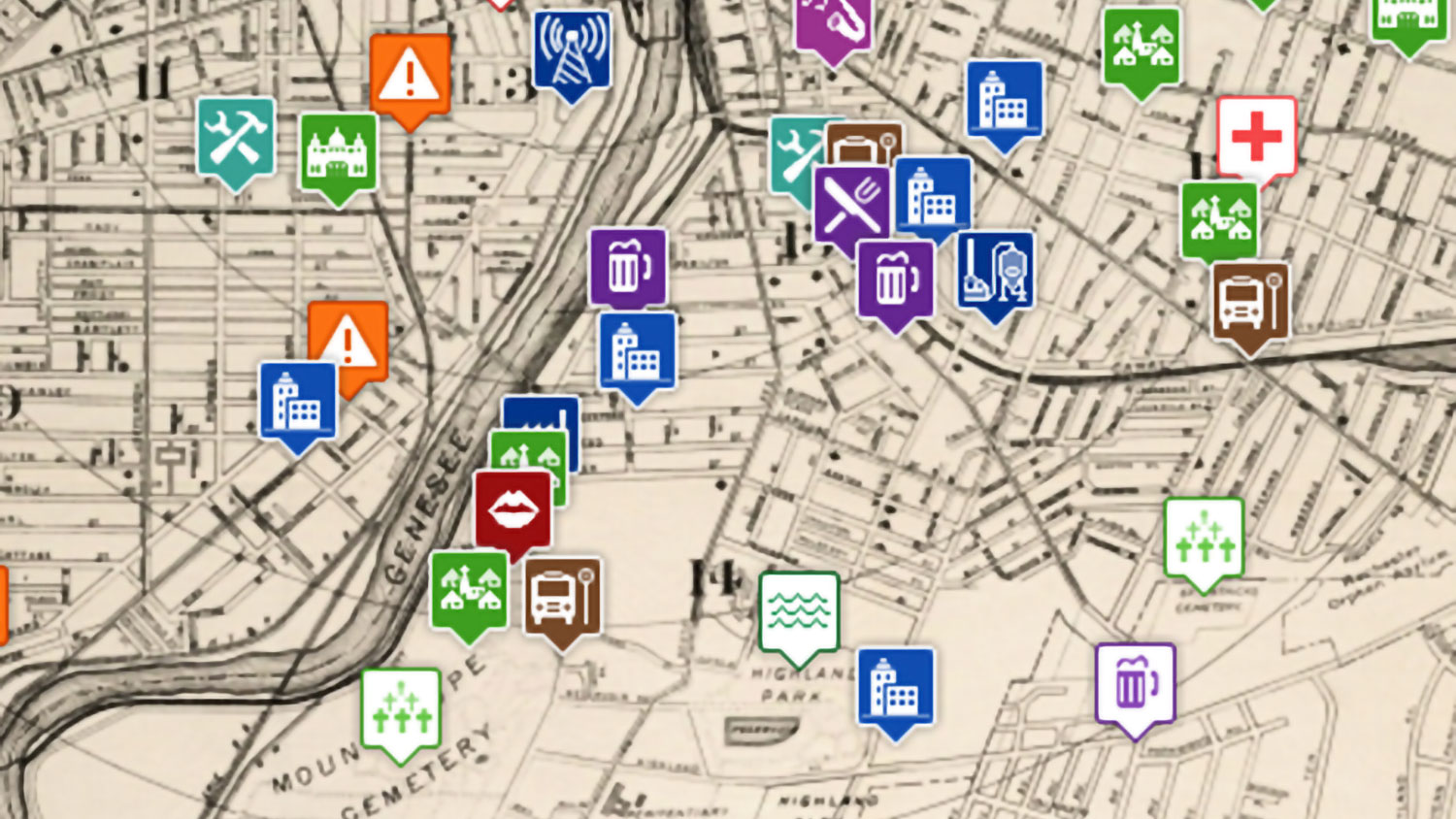 The Steampunk Rochester is an interdisciplinary project that brings students together to work on a large-scale narrative that is rooted in local history and spans the disciplines of Creative Writing, Visual Culture, and Game Design and Development. The project lasts a full academic year, with the first iteration completed in 2014-2015. It is currently in the midst of its second iteration during the academic year 2015-2016. A handful of students enrolled in both fall and spring semesters, making it a year-long project for them.
In the first semester, students in Creative Writing and Visual Culture in the College of Liberal Arts use a wiki to collaboratively construct a fictional version of Rochester in 1921, historically accurate in terms of its politics and social pressures, yet infused with the speculative element of retro-futurism in the form of steampunk technology. Using the structural principles of role-playing games (RPGs), each wiki entry has a combination of quantitative and qualitative information that creates both internal consistency and a rich possibility for storytelling. Just as RPG sourcebooks provide players a wealth of information to draw upon in their campaigns, students populate their fictions with people, places, and things drawn from the wiki, all of which were created by their peers.
In the second semester, Game Design and Development students mine the wiki entries and fiction to create a playable game. They spend several weeks in high-level design discussions, doing additional historical research and brainstorming to springboard into a design. After working in several small groups, the 2015 group created a point-and-click adventure game in which the player selects a playable character: either a white Russian man of ducal descent; a "Nellie Bly"-inspired woman journalist; or a "wrong side of the tracks" Irish photographer with a steam-driven prosthetic arm. These characters navigate different factions comprised of the Mafia, Suffragette Movement and a fictional "Church of Light" religious group to investigate the source, and effects, of Rochester's mysterious glowing water.
---