Typographic Form
September 19, 2011
Sophomore Graphic Designers
Faculty:
Word shapes are developed and integrated harmoniously with non-typographic imagery. Value and color are explored and incorporated into poster design solutions.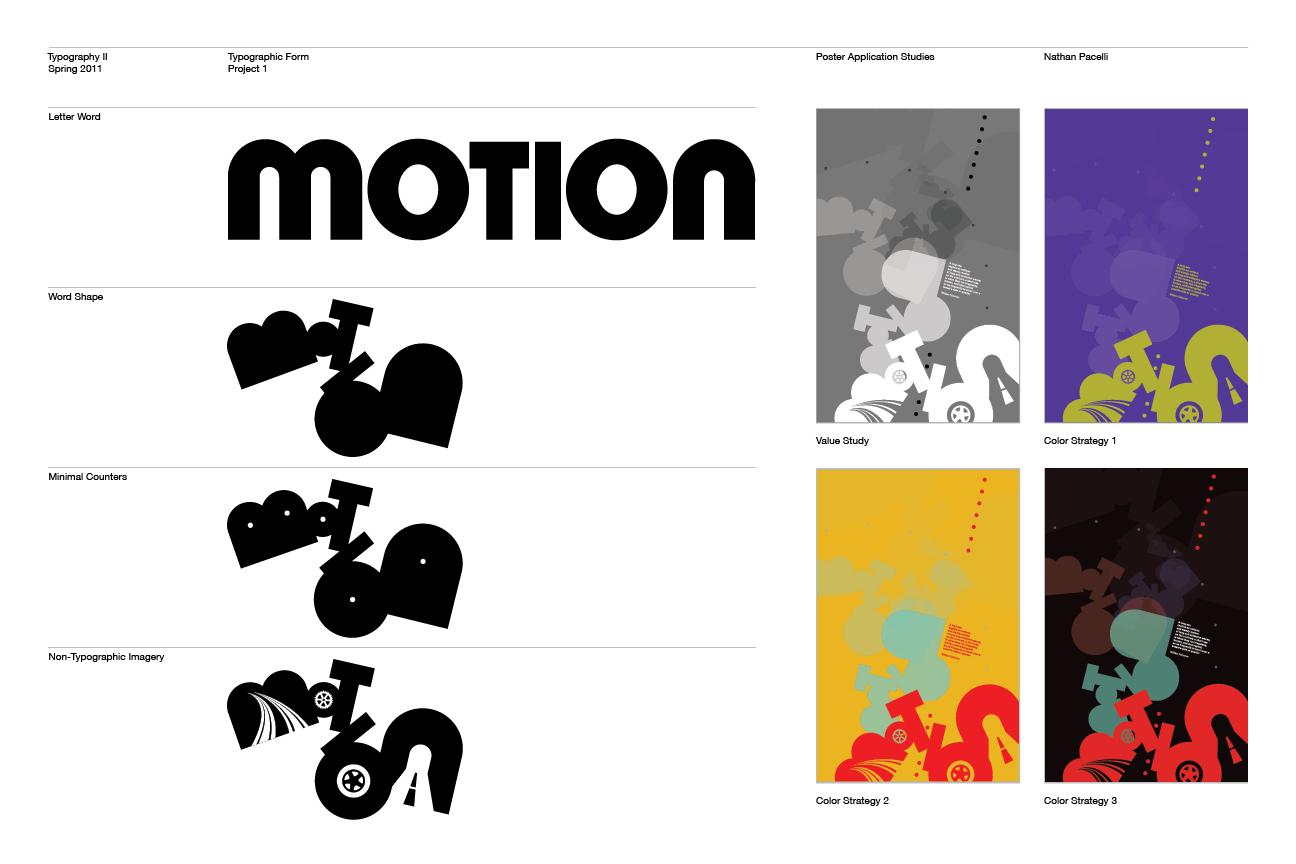 Typography II

Nathan Pacelli

This presentation panel shows the 4 steps of the project. Step 1: a simple, extra-bold sans serif sequence of letters is developed to understand letter shape, proportion and syntactic unity. Step 2: the internal counter spaces are removed and a word shape is developed by manipulating letter position, orientation and scale. Step 3: the counter spaces are reintroduced as minimally as possible. Step 4: The counter spaces are replaced by non-typographic imagery.



A poster application uses any or all of the 4 step elements to develop a dynamic typographic composition. Value is first explored, and then the 6 main color strategies are explored: Complimentary, Split-Complimentary, Analogous, Triad, Tetrad, and Monochromatic.
Kathryn Henderson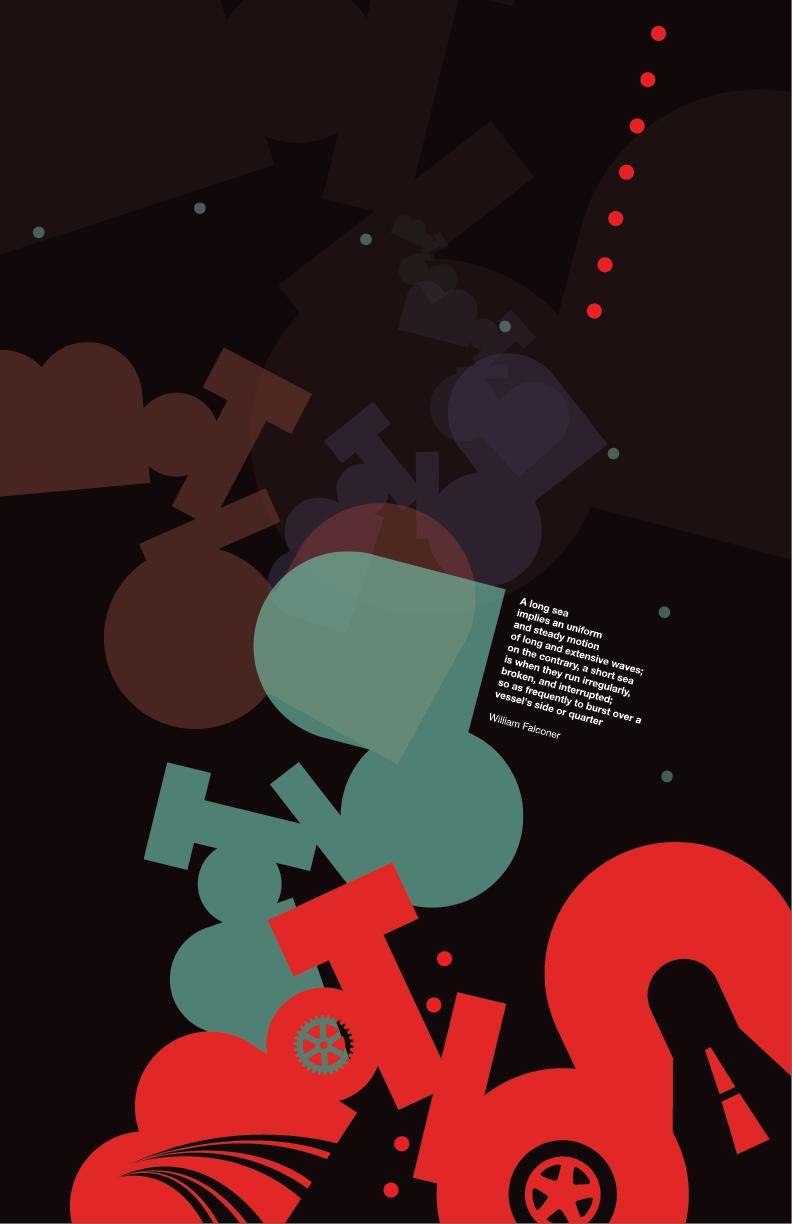 Nathan Pacelli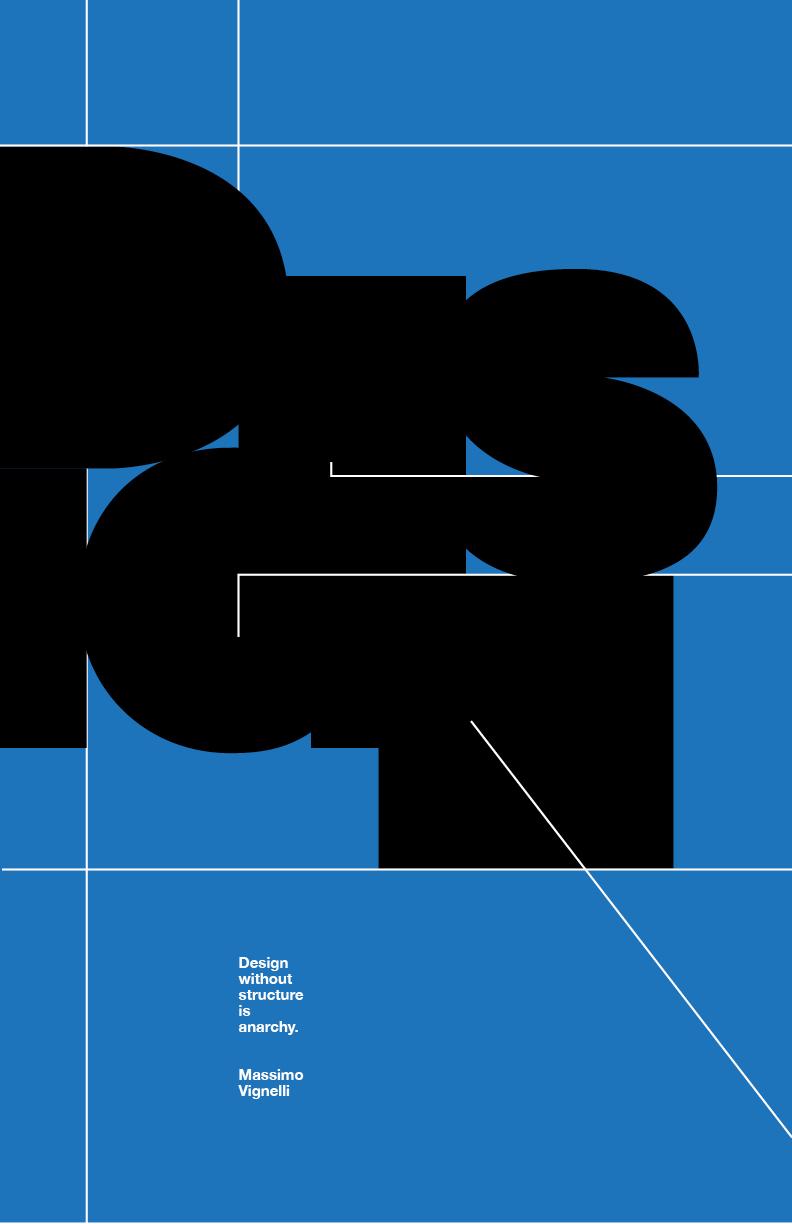 Greg Townsend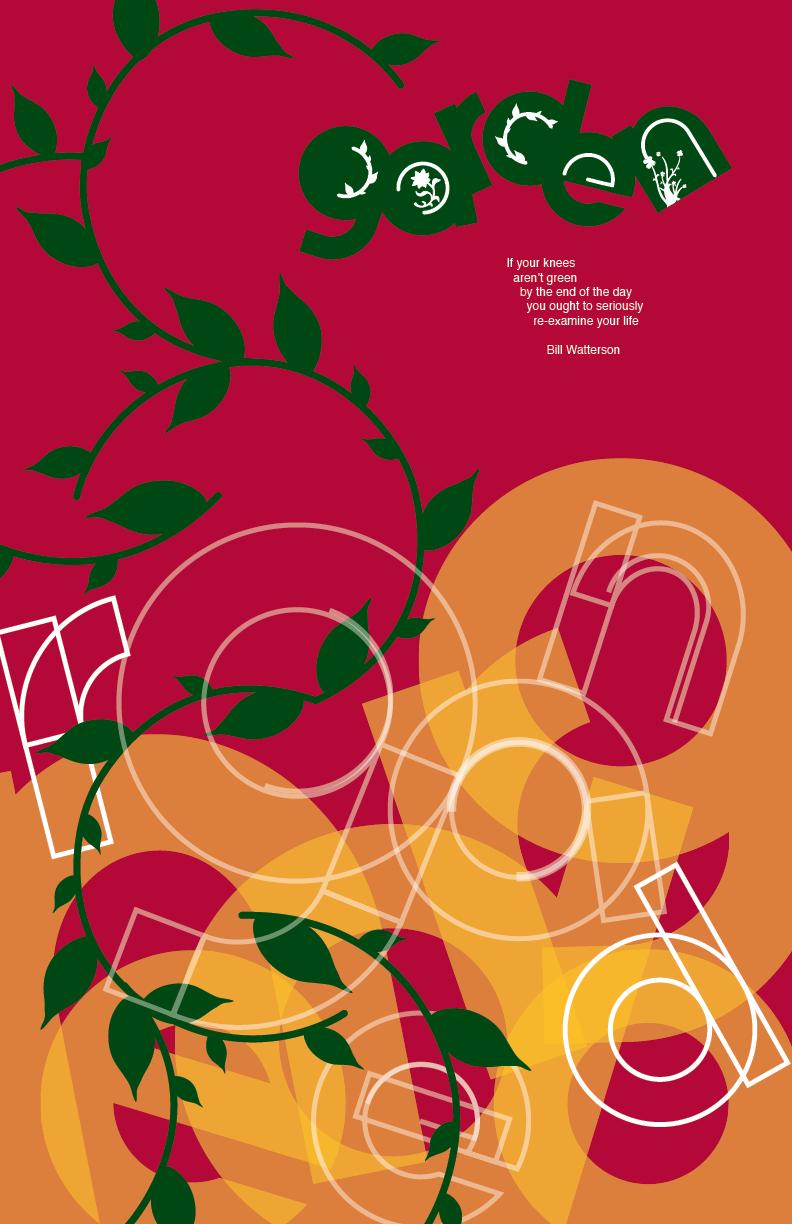 Lindsey Burris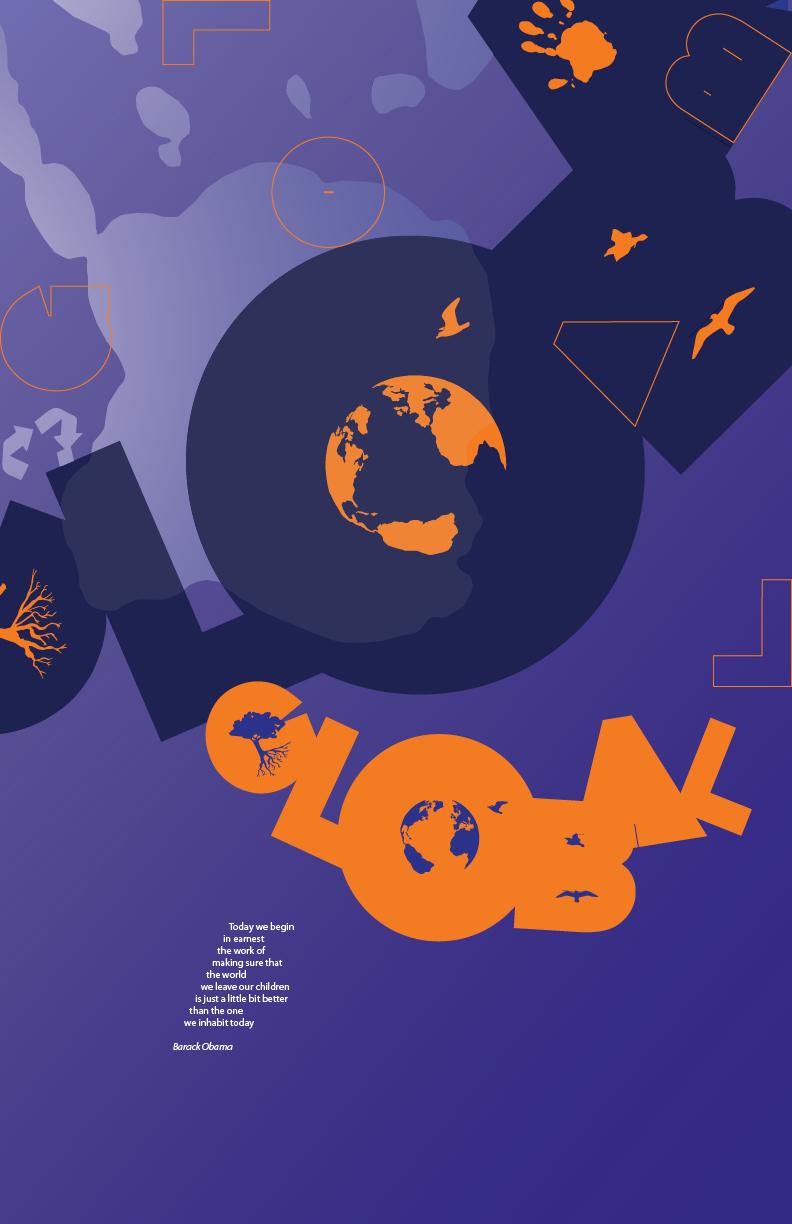 Ryan Marcey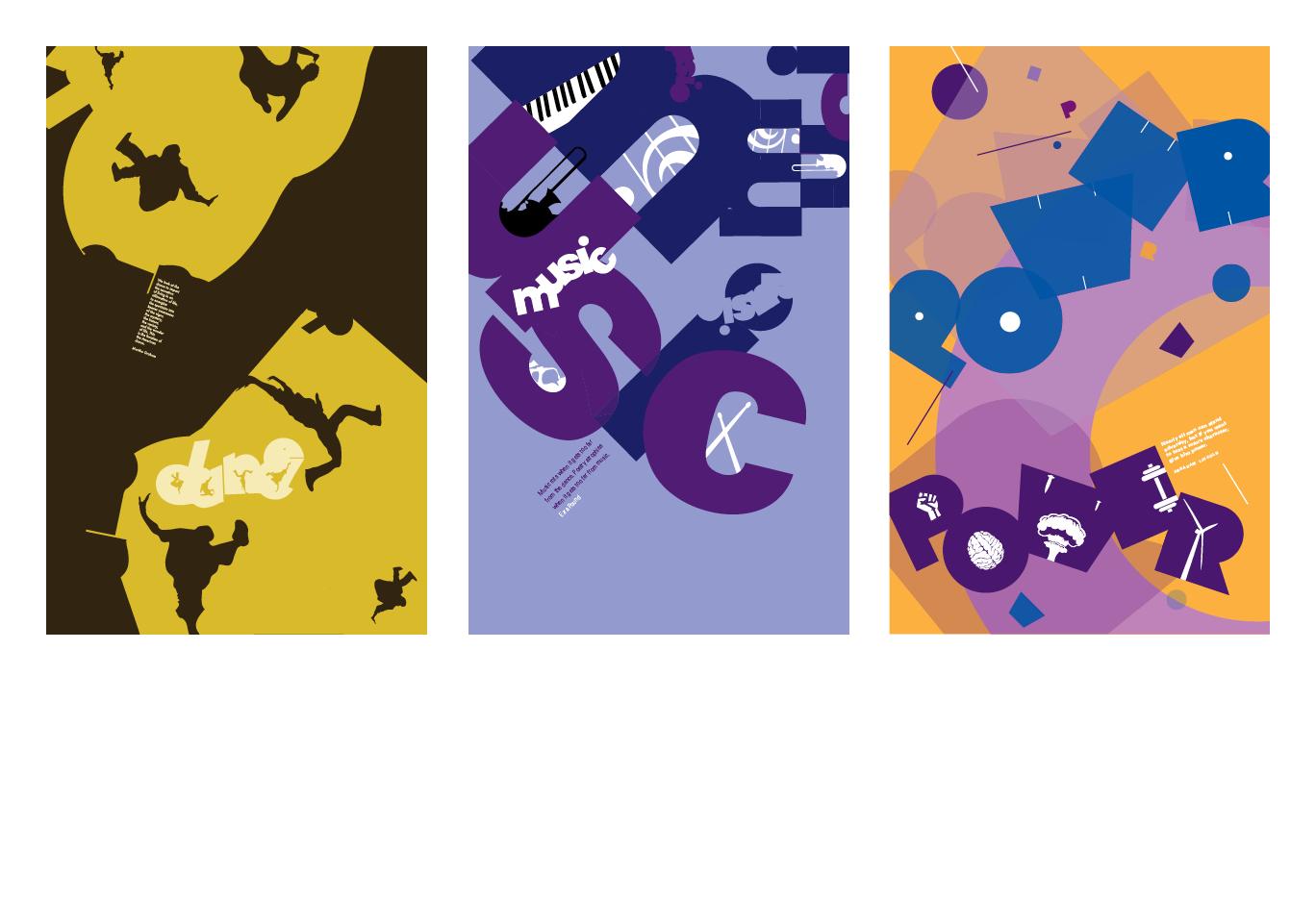 Den Kepler, Tiffany Mason, Zach Gilyard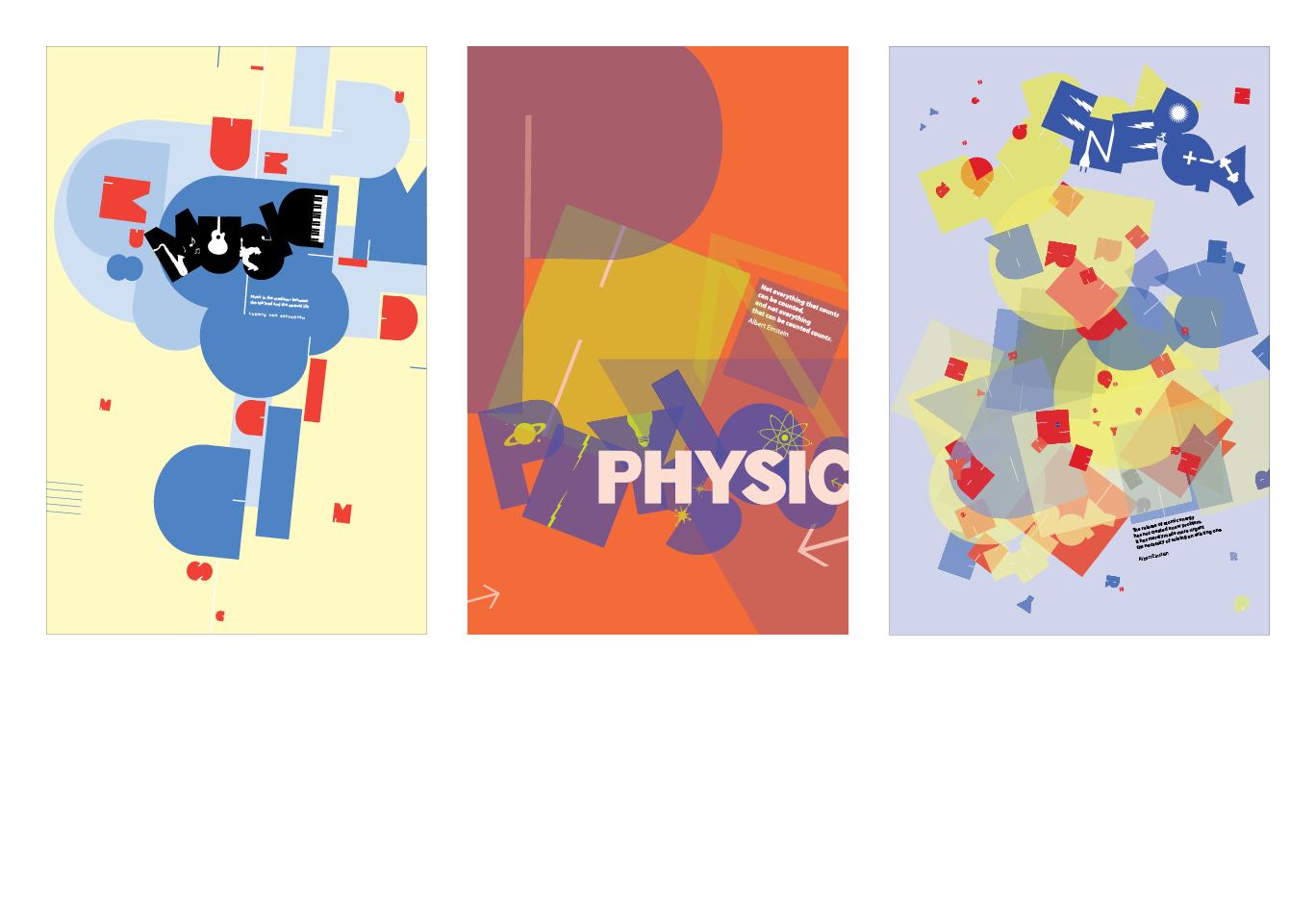 Benjamin Hunt, Remy Glock, John Lindsay
---