'Unlimited Opportunities'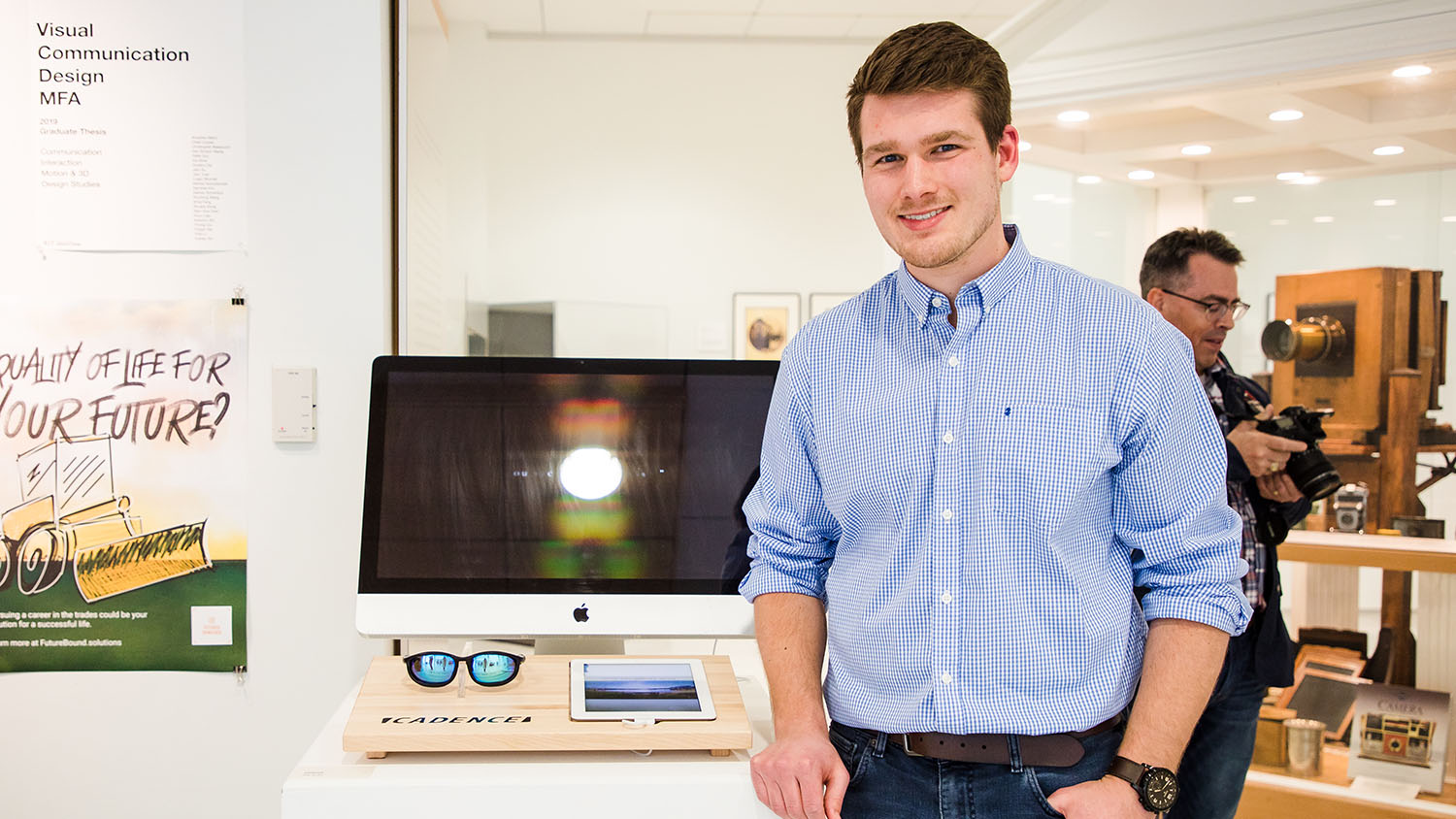 Cooper, from Lakewood, N.Y., starts at the company later in May.
Among Cooper's responsibilities will be focusing on Chewy's Android app design and collaborating with the rest of the design team across all of Chewy's platforms.
While at RIT, Cooper completed projects in an array of mediums, including augmented reality (AR), virtual reality (VR), user interface design and user experience design. 
Some of his work was rolled out to a wide audience last RIT hockey season as he designed two VR experiences that bring fans behind the scenes on game days. 
The "RIT Virtual Reality Arenas Experience" — made available for visitors to the Gene Polisseni Center during men's and women's hockey home games in 2018-19 — has two unique features for fans. One is a 3D experience that takes users through five scenes from a player's perspective. The other is a 360-degree video where fans get a close look at the ice being made and painted, and players going through their pre-game preparation and out onto the ice. 
Cooper created the project for RIT Student Auxiliary Services. It was one of many reasons that made his experience in the College of Art and Design so enriching. 
"My time at RIT has been absolutely amazing," Cooper said. "The visual communication design program and its outstanding faculty have taught me invaluable design knowledge. The program provided unlimited opportunities to work with new technologies, along with the freedom to explore and implement ideas. The faculty's vast industry experience and their investment in us as students created a great learning environment to develop as designers. 
"I was also fortunate enough to work for RIT Student Auxiliary Services with exceptional supervisors on augmented reality and virtual reality projects. My two years in the visual communication design MFA program have been nothing short of incredible and words cannot express how thankful I am to have attended RIT."
Photo by Erin Percy
---