Globalization Theory Immersion
78290bcc-c329-44e3-b7b9-c906d7a65b38 | 130103
Overview
The immersion in globalization theory analyzes how linkages and interconnections across and beyond conventional borders and boundaries are forged by people, political regimes, social movements, corporate enterprise, and culture industries. The immersion's emphasis is on the causes, signs, and possibilities of globalization with view to mobile populations, permeable borders, transnational flows of capital, and the traffic of culture across space or historical time. Courses examine how global fluidities, mobilities, and connections have been forged, the various dynamic and unpredictable responses of people in diverse locations to global processes, and the implications of global processes for a shared future.
Notes about this immersion:
This immersion is closed to students majoring in international and global studies.
Students must select courses from at least two different disciplines. Students majoring in philosophy, sociology and anthropology, international and global studies.

Students are required to complete at least one course at the 300-level or above as part of the immersion.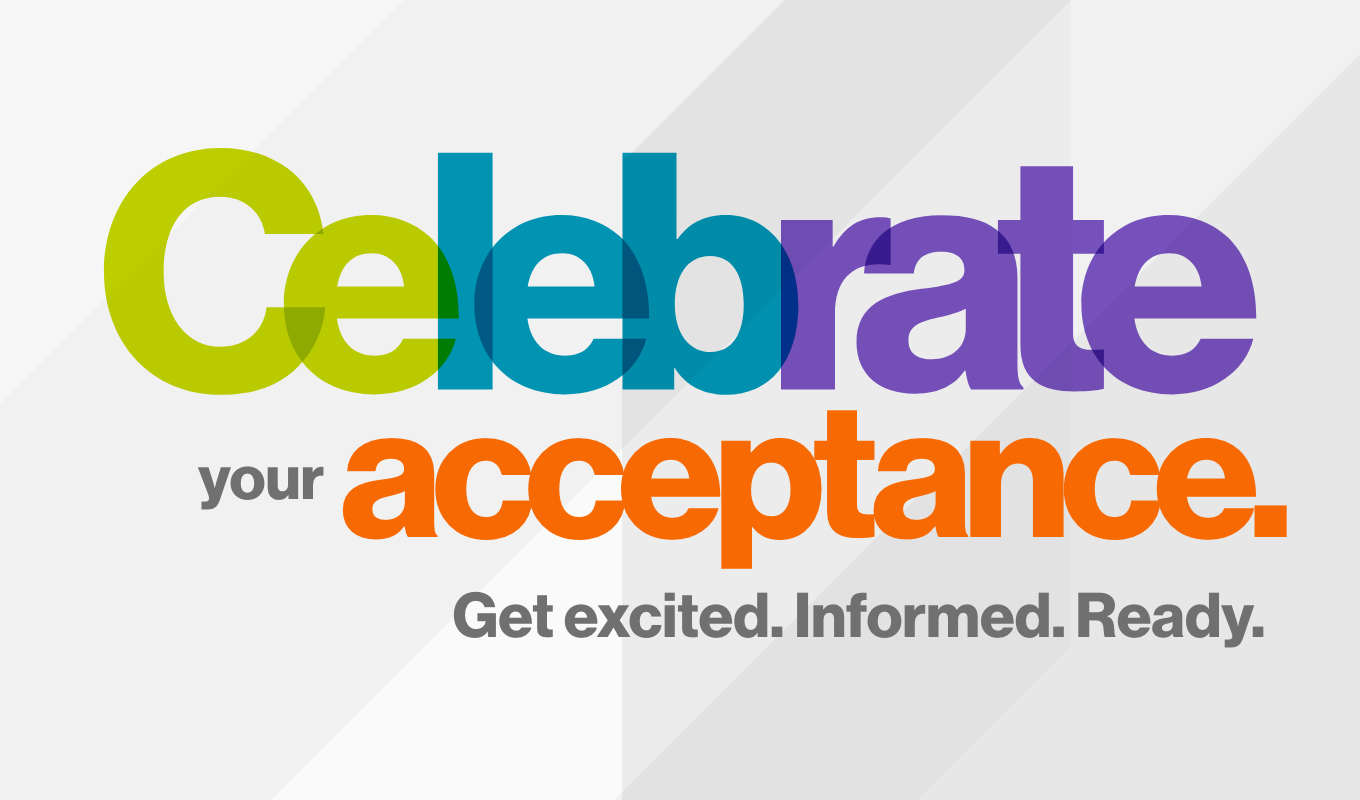 Accepted Student Open House
The information you need. The support you want.
Saturday, March 28 | Saturday, April 4
Curriculum
Course
Electives
Choose three of the following:
ANTH-210

   Culture and Globalization

By exploring critical issues of globalizing culture, we examine how ideas, attitudes, and values are exchanged or transmitted across conventional borders. How has the production, articulation, and dissemination of cultural forms (images, languages, practices, beliefs) been shaped by global capitalism, media industries, communication technologies, migration, and tourist travels? How are cultural imaginaries forged, exchanged, and circulated among a global consumer public? How has the internationalizing of news, computer technologies, video-sharing websites, blogging sites, and other permutations of instant messaging served to accelerate cultural globalization? Students will be introduced to anthropological perspectives on cultural globalization, the transmission of culture globally, and the subsequent effects on social worlds, peoples, communities, and nations.

ANTH-225

   Globalizing Africa

This course introduces students to processes of interconnection, local, regional, national, and global, that have altered and continue to impact life in Africa, taking into account the enormous impact of Africans on one another and on those of us living outside of the continent. In the course, we will focus on how past, present, and anticipated future events in African movements of people, ideas, and things, across time and space effect the reception of new events. We will pay particularly close attention to how the relationships of time and space are formulated and understood by Africans in the present. While the historical past is never completed, but continuous in the present, its diverse contours lead to differently remembered, embodied, and enacted expressions. We will evaluate these diverse expressions in pre-colonial, colonial, and neo-colonial encounters as they have changed ideas of self and other, political philosophies and political economic systems, genders and sexualities, generational relations, religions, expressive arts, violence, and health on the African continent and around the globe.

ANTH-235

   Immigration to the U.S.

This course examines immigration to the U.S. within the context of globalization. We examine the push- and pull-factors that generate immigration, and changing immigration policies and debates. We consider how changes in the American workplace have stimulated the demand for foreign workers in a wide range of occupations, from software engineer to migrant farmworker and nanny. We review the cultural and emotional challenges of adapting within the American cultural landscape, transnationalism and connections with the homeland, the experiences of refugees, and how immigration has changed since 9/11. Special attention is given to immigration from Latin America, the largest sending region.

ANTH-270/INGS-270

   Cuisine, Culture, and Power

ANTH-275

   Global Islam

This course examines the spread of Islam beyond its origins in the Middle East, and the cultural and social clashes, but also the mutual adjustments that have followed. This course explores core tenets of Islam, but also how its practices and beliefs are altered as practitioners in different countries alternately adopt, co-opt, massage, react to, and reject elements in accordance with the meaningful social, cultural, and political lives they build for themselves. The compatibility of Islam with Western society is often debated in contemporary public discourse. This debate is typically marked by an assumption that Islamic beliefs clash with Western secular democratic ideals, an assumption which results in tensions over mosque building, headscarves, and other public signs of Islamic faith. We will explore the diverse ways of being Muslim from a cross-cultural perspective and the sometimes-challenging negotiation of fulfilling these religious tenets while living in Muslim-minority places.

ANTH-280

   Sustainable Development

The global economy has demonstrated extraordinary power in gathering resources from and distributing goods to the farthest reaches of the globe. At the same time there is an increase in inequality and in the numbers of poor and hungry, often associated with environmental degradation. These changes are especially obvious in cities, but not limited to them. Since 1987 there has been a concerted effort by the United Nations, as well as by non-governmental organizations, individuals, and some nation-states to explore paths of more sustainable development. This course explores varied strategies now employed to achieve sustainable development, with particular attention to less developed countries.

ANTH-328

   Heritage and Tourism

Tourism is a global industry and an important part of the human experience. There are many forces within tourism that act upon people's lives, and in particular their environments, economies, cultural heritage, and identity. This course will explore tourism and its many dimensions. Beginning with an examination of kinds of tourism, this course unpacks tourism's ancient trade and pilgrimage roots as well as its class dynamics of post-industrialization. Other aspects of tourism to be explored include strategies and effects of tourism development and production, nationalism and cultural identity, commoditization and marketing of culture and the ethics of development, labor and infrastructural changes, social inequalities, ecological impact, sustainable tourism, the experience of tourists, ritual and authenticity, and the relationship between tourists and tourism workers. This course provides opportunities for cross-cultural analysis of tourism sites, for participant-observation of the tourist experience, and for evaluation and recommendation of tourism site development in and around Rochester.

ANTH-330

   Cultural Images of War and Terror

This course critically examines the visual culture of war and terror in a global world from an anthropological perspective. Representations of violence are endlessly transmitted on television, on the internet, in print media, in cinema, and in recreational games to become part of our everyday visual culture. Whether disseminated as news, documentary truth, or entertainment, the ubiquitous encounters with images of violence require a new form of visual literacy that not only highlights the intersection of the local and the global, but also recognizes the ways in which visual technologies, cultural politics of memory and history, media practices, and national ideologies intervene in the formation of a visual culture of war and terror.

ANTH-341

   Global Addictions

ANTH-345

   Genocide and Post-Conflict Justice

The destruction and survival of societies often hinges upon the ideas and the social, cultural constructions of identity and belonging. When ideas fail to incorporate people, essentialist categories of identity, historical memory, and accounts of extreme violence become interrelated, potent sources of destruction. Slavery and exclusive ownership of resources leave people starving or living in perilously polluted environments. Globalizing cultural economies threaten local systems and self-representation. Group identities may be sites of crises within nation-states and global political, economic, and cultural processes. In this course, we will take critical, anthropological approaches to studies of ethnocide, genocide, and post-conflict justice. Students will use critical, anthropological approaches to assess ethnocides and genocides from the 19th century forced assimilation and slaughter of Native Americans and Amazonian Indians to more recent genocides in Cambodia, Bosnia, Rwanda, and the Sudan, to understand the impact of globalization on techniques and technologies of genocides, the legal, moral/personal responsibility for genocides, media representations of genocides, and the affects of cultural, historical memory and social, global inequities upon future genocides. Students will use anthropological perspectives on genocide to assess post-conflict concepts of justice, reconstruction and reconciliation and local-global debates about their cultural resonance and effectiveness.

ANTH-350

   Global Economy and the Grassroots

Economic globalization has given birth to global grassroots social movements. This course examines how global economic integration is brought about through multilateral institutions, multinational corporations, outsourcing, trade agreements, international lending, and neoliberal reforms. We consider impacts (cultural, economic, and health) of these trends on employees, farmers, small businesses, consumers, and the environment in the developed and developing worlds (with special emphasis on Latin America). We examine beliefs, alternative visions, and strategies of grassroots movements responding to these challenges.

ANTH-370

   Media and Globalization

The cultural importance of mass media has undergone tremendous growth in the context of globalization. Analysis of the global flows of media images across national borders emphasizes the cultural, social, and political impact of global media culture on communities in different parts of the world. How, for example, do mass media represent or shape cultural values and beliefs in developing societies? What is the role of mass media in forging national and ethnic identities, body images, cultural constructs of sexuality and gender, and the perceptions of war and violence in different societies?

ANTH-410

   Global Cities

This course examines the impact of global dynamics on cities from the early 20th century to the present. By tracing urban formations from metropolis to global city, emphasis will be placed on the making of identities, communities, and citizens in the architectural spaces, cultural places, ethnic zones, and media traces of urban life in the context of globalization.

ANTH-425

   Global Sexualities

By exploring issues of gender and sexuality in a global context, students will be introduced to anthropological perspectives on the experience of men and women, as gendered subjects, in different societies and historical contexts, including colonialism, nationalism, and global capitalism. In turn, we will explore how cultural constructions of masculinity and femininity are configured by race, class, ethnicity, and sexual orientation. Course materials are drawn from an array of sources, reflecting various theoretical perspectives and ethnographic views from different parts of the world.

INGS-201

   Histories of Globalization

Globalization is a human process, influenced by contemporary and historical issues that are routinely conceived of as affecting or pertaining to the world's population in its entirety, such as human rights, humanitarianism, environmental degradation, trade, and military power. We use the world and its population as the unit of analysis with an emphasis is placed on issues that appear to be in tension with the role of the nation-state and nationality, and highlight world and global citizenship. We explore critiques of the conceptualization of globality and worldliness as a factor in determining social, cultural, and historical change.

INGS-310

   Global Slavery and Human Trafficking

This course examines historical and contemporary dimensions of global slavery and human trafficking. The trans-Atlantic slave trade was the world's largest forced migration between continents, but it was only one of many slave trades that shaped societies throughout the world. In order to understand the historical significance of global slave trades, we will compare it to other systems of slavery. In examining the historical significance and legacies of the slave trade, we will link different regional histories to the growth of market-based capitalist economies into the 20th century. The course will also examine the changing meaning of the term 'slavery' and examine some modern forms of forced labor, bondage, and slavery that persist to this day in all sectors of the global economy. We will explore the rise of human trafficking, and global anti-trafficking programs and campaigns.

SOCI-250

   Globalization and Security

This course focuses on the shifting relationships between globalization and security. The emphasis is on security matters that arise with view to effective population management and control over the circulation of people, goods, capital, crime, diseases, and resources. The analytic framework uses the concept of governmentality to examine the management of populations and their welfare on a global scale. Under globalization, people and populations can be managed through security measures that are implemented to address specific cross-border problems, such as immigration and labor migration, terrorism, the flow of drugs, epidemics, human trafficking, and control of natural resources. The course examines these security issues in a globalizing world.

SOCI-255

   Disaster, Public Health Crisis, and Global Responses

Disasters as global states of emergency result from complex relationships between human populations and environmental hazards. Disasters threaten sustainable development, especially in the global south and among the world's most vulnerable people. Global states of emergency incur significant human and economic costs, which, in addition to increasing demographic, environmental, socio-economic and related pressures, result in increasing population vulnerability. Explanations of the causes and consequences of disasters include examinations of how human vulnerability is impacted by interactions among diverse social, economic, and other factors with environmental hazards. We will discuss social vulnerability theories; sustainable development theories; the causes and consequences of disasters and interventions to manage and reduce these risks.

SOCI-315

   Global Exiles of War and Terror

Daily we watch, seemingly helplessly, as people are displaced from their communities, homelands, and countries and subsequently seek asylum around the world, sometimes within our own local communities. Causes of displacement include war, violence, persecution, and modes of terror that increasingly affect the lives of women and children. In addition to the loss of human life and potential, the ensuing consequences of violent displacement include poverty, disease, physical and psychological trauma, hopelessness, and vulnerability to human rights abuses. In this course, we explore how the rights and dignity of refugees can be protected. We also examine resettlement processes and, for those who are eventually repatriated, we address how they can successfully reintegrate into reconstructing societies that remain barely functional. Most importantly, we consider how the trauma of displacement can be minimized.

SOCI-322

   Society, Environment, and Health

The World Health Organization (WHO) defines health as "a state of complete physical, mental, and social well-being and not merely the absence of disease or infirmity." The definition has evolved to recognize the importance of social factors in determining both individual and population health. This course uses the WHO's 2008 Report "Closing the Gap in a Generation," as an overarching theoretical framework in analyzing upstream and downstream factors that contribute to health outcomes. Using a sociological lens, this course explores diverse factors that have positive and negative impacts on individual and population health. These include macro-factors (climate change, environmental pollution, global and/or national economies) and micro-factors (the built environment- neighborhood conditions, green spaces, poor or low quality housing, and rest and leisure spaces). The course also integrates individual behavioral choices, educational attainment and the larger role of societal discrimination against subgroups within societies, the role of institutions and their impacts on population health. The course emphasizes that health is impacted by the social circumstances into which people are born, in which they grow up, live, work, and age; the distribution of power or unjust power relations; and the level of social exclusion or inclusion.

SOCI-331

   Honors Sociology of Human Rights

This honors course examines various sociological concepts that are central to the subject of international human rights, including genocide, crimes against humanity, and attempts at fulfilling post-conflict justice claims by societies, groups, and communities. During the study abroad experience in Europe, students will learn to use a sociological perspective for examining human rights institutions, with a specific focus on international criminal tribunals, such as the Nuremberg and other post-WW II tribunals. Informed by sociological frameworks for understanding group, institutional, governmental, and organizational relations, the course makes connections between the European and African experiences with view to the humanitarian, local, and social implications of international human rights charters: the ex-Yugoslavia Tribunal; the Rwanda Tribunal; and the Special Tribunal for Sierra Leone. Students will engage in the sociological study of contemporary human rights issues, including the problematic matter of human rights enforcement in the contemporary societal context.
* At least one course must be taken at the 300-level or above.